These new generation Spectacles are the first to offer built-in AR. But they're not available to the public. Yet.
Snap introduced the next generation of its Spectacles smartglasses at the close of its Snap Partner Summit, earlier this week, adding augmented reality to the mix in a big way.
Only available to developers, for the time being, these AR Spectacles represent the fourth iteration since the company launched the first model in 2017.
The new Spectacles come equipped with two cameras, four microphones, and a touchpad with which to control features. It also offers voice commands (with the prompt "Hey Snapchat"). One downside to all this new tech is that they only give you 30 minutes of battery life.
As sexy as the 4th generation Spectacles sound, you probably won't be able to get your hands on a pair for now. Snap is only offering them to "a select group of creators around the world" to experiment with them, "push the boundaries of AR" and work through any glitches, before a potential wider release.
Through Spectacles and Lens Studio, creators have already brought their imaginations to life.
Here is a list of the selected few:
Don Allen Stevenson III | XR Developer | Vibe Quest AR
Lauren Cason | Creative Technologist | Taos, Caldera, and Anita
Kat V. Harris | Technical Designer | Dance Helper
Zach Lieberman | Artist | Poem World (with Shantell Martin)
Matthew Hallberg | AR Developer | SketchFlow
Clay Weishaar | AR Creator | Metascapes
Leighton McDonald | VR/AR Creator | BlackSoul Gallery
If you're an AR creator and interested in experimenting with Spectacles, you can apply here.
The announcement comes after Snap released a survey it conducted among 15,000 consumers which showed a renewed interest in AR experiences. This came as no surprise after months of stay-at-home orders caused by the pandemic.
Snap is not the only tech company to look into AR wearables either. Both Apple and Facebook are now re-examining the viability of mixed-reality headsets.
Reports show that both companies could already be working on new AR eyewear products. Even Apple CEO Tim Cook reportedly said that the technology is "critically important to Apple's future."
---
You might also like
---
More from Snapchat
---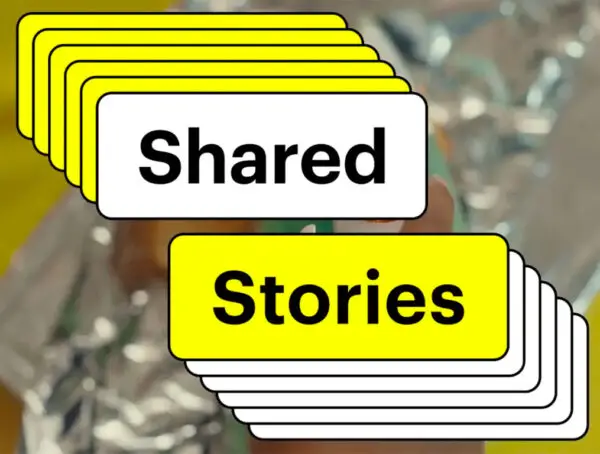 Snapchat shared stories will let users who have been added to custom stories invite their own friends to contribute. Custom Stories …