Engagement is the Graal of the Social Media Manager. Engagement is what every business that goes on social media is looking for. There is nothing worse than having a social media account where you talk to yourself, and nothing better than when your followers are taking the conversation upon them.
But what is engagement on social media really? Is it just when a fan "likes" your update, is it when they share your content, or is it when they start to express their opinions? Well, it is all this in fact, and much more.
Social Media engagement is about getting your followers to act and interact, it's about giving them the key to your social media presence because you know they will represent you well.
Of course, this ultimate level, called social media advocacy, is not easy to reach and there are a few steps your followers will go through before eventually starting to represent your brand online and become your social media advocates.
What are the 7 Levels of Social Media Engagement?
Attention – This is when a user is following your updates but not looking to interact with them
Appreciation – The user decides to show his appreciation for what you posted, through a like, a favorite or any positive sign.
Sharing – The user liked your update, enough to be willing to share it with his own network
Opinion – As he is getting more and more engaged with your brand, the user starts to expresses opinions on your update and leave comments.
Contribution – At this stage, the user is starting to produce his own content he wants to share with you, on your social media profiles. He collaborates with your brand.
Animation – The user is totally engaged, he starts to animate conversation on your profiles, responds and interacts with other followers.
Advocacy – This is the ultimate stage, the user is in total harmony with your brand, represents it and defends it among its detractors.
Here is an infographic we created to illustrate these 7 Levels of Engagement on Social Media: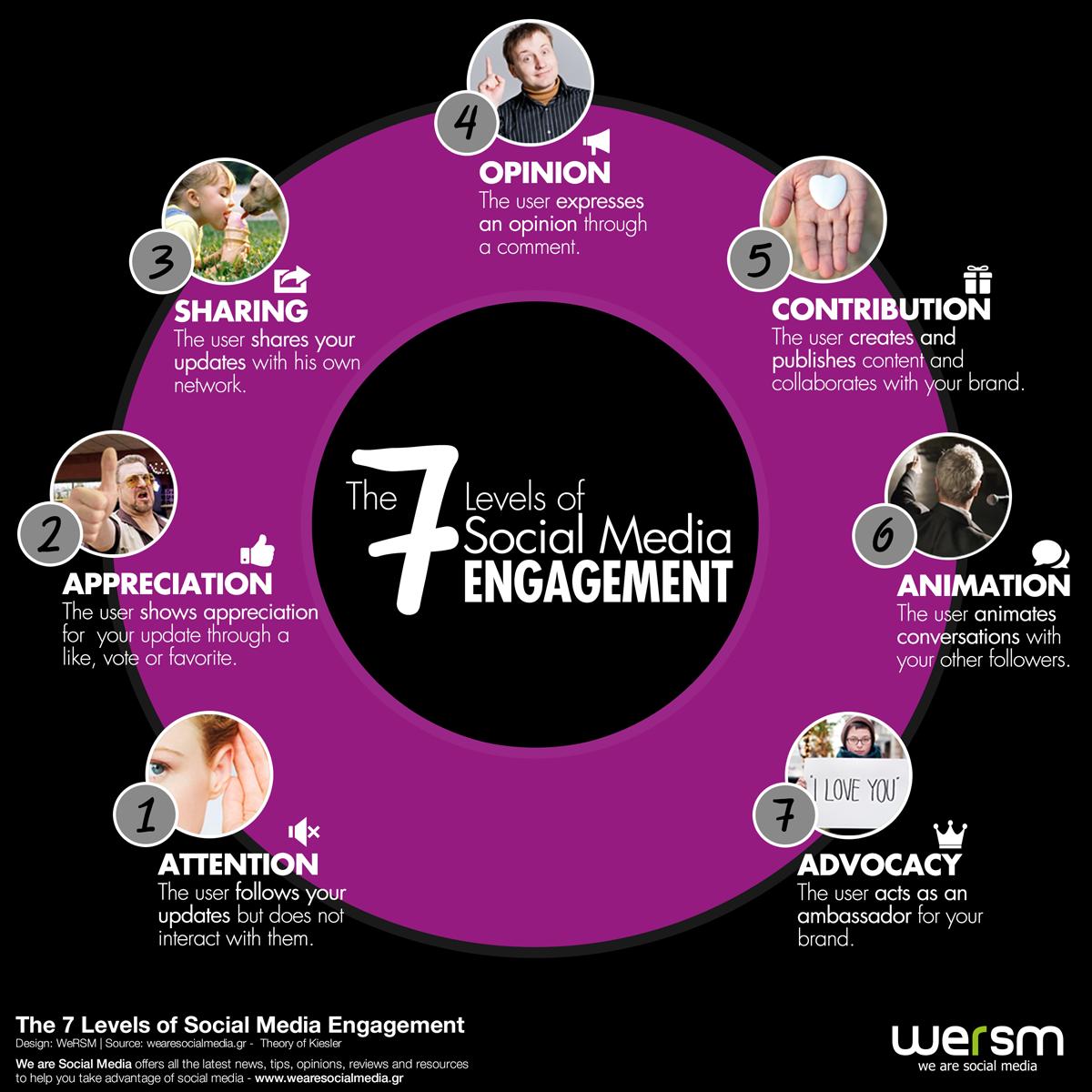 [YOUR TURN] What do you think of these 7 levels? Would you like to add something? On which level do you think your brand's followers are now?
Related Stories:
More from Experts Talk
---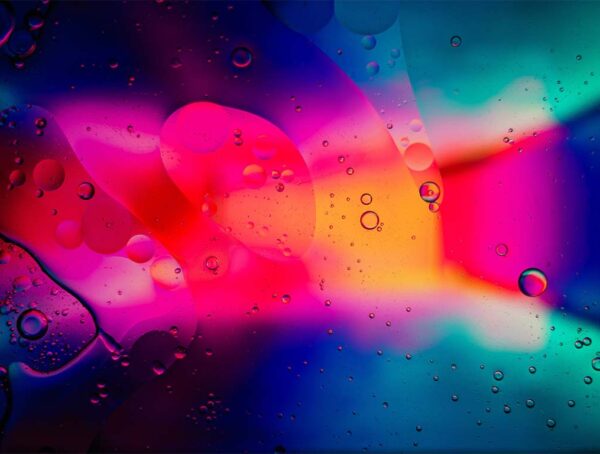 In this month's experiment, we set out to find out whether adding custom alt text on Instagram posts improves reach.