You might have missed this, but last week, Taco Bell did something crazy. It wiped out its social media presence on Facebook, Twitter and Tumblr – erasing every Facebook posts in its timeline and getting rid of over 1.4 million Twitter Followers – the only channel that wasn't affected as much was Instagram, Vine and Snapchat on which the brand pushed the message:
[quote]The new way to Taco Bell isn't on Instagram. It's #onlyintheapp.[/quote]
So why did Taco Bell wipe-out all of its social media history? "Just" because it launched a new app so that customers can order and pay through the app and do a few other cool things…
The app lets people create customizable orders, locate stores nearby, and even pay (check out) via debit, credit or gift card.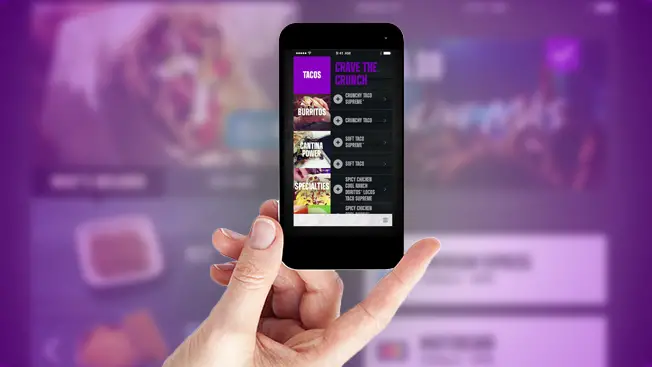 The app also includes several other features that such as "rotate to reorder" which shows you your previous orders when holding your phone horizontally. It can tell when you're nearby, by using your phone's location services and you won't have to queue at the store.
Mobile ordering is here. Download Now: http://t.co/TcorterNxB #OnlyInTheApp pic.twitter.com/qE2yy9swrI

— Taco Bell (@totallynothere) October 28, 2014
To promote the app, Taco Bell's social channels featured only one post with the hashtag "#onlyintheapp" – redirecting consumers to the app which comes in an iOS and Android versions. This idea by DigitasLBi San Francisco was a strong message.
It's been just under a week since Taco Bell launched the app and already it is being used at over 75% of stores. So far, the blackout continues – although Taco Bell announced its return on Twitter for halloween – getting almost 8000 retweets and over 11000 favorites:
We're back, witches.

— Taco Bell (@tacobell) October 31, 2014
This might be confusing to some of you, but seems to have been an effective strategy to grab attention. If anything, the move got global coverage.
Chris Brandt, Taco Bell's CMO explained:
[quote]We needed to do something right out of the gate that people would notice, and what better way to notice and drive people to the new way to Taco Bell than the blackout?[/quote]
Does this mean the end of "conventional social media" for Taco Bell? Well, according to the brand, they "will continue to be active in social media, will continue to be disruptive", and they're "not walking away from all of those channels where they've built up a great discourse with fans."
In the meantime, this will remain one of the strongest social media campaign.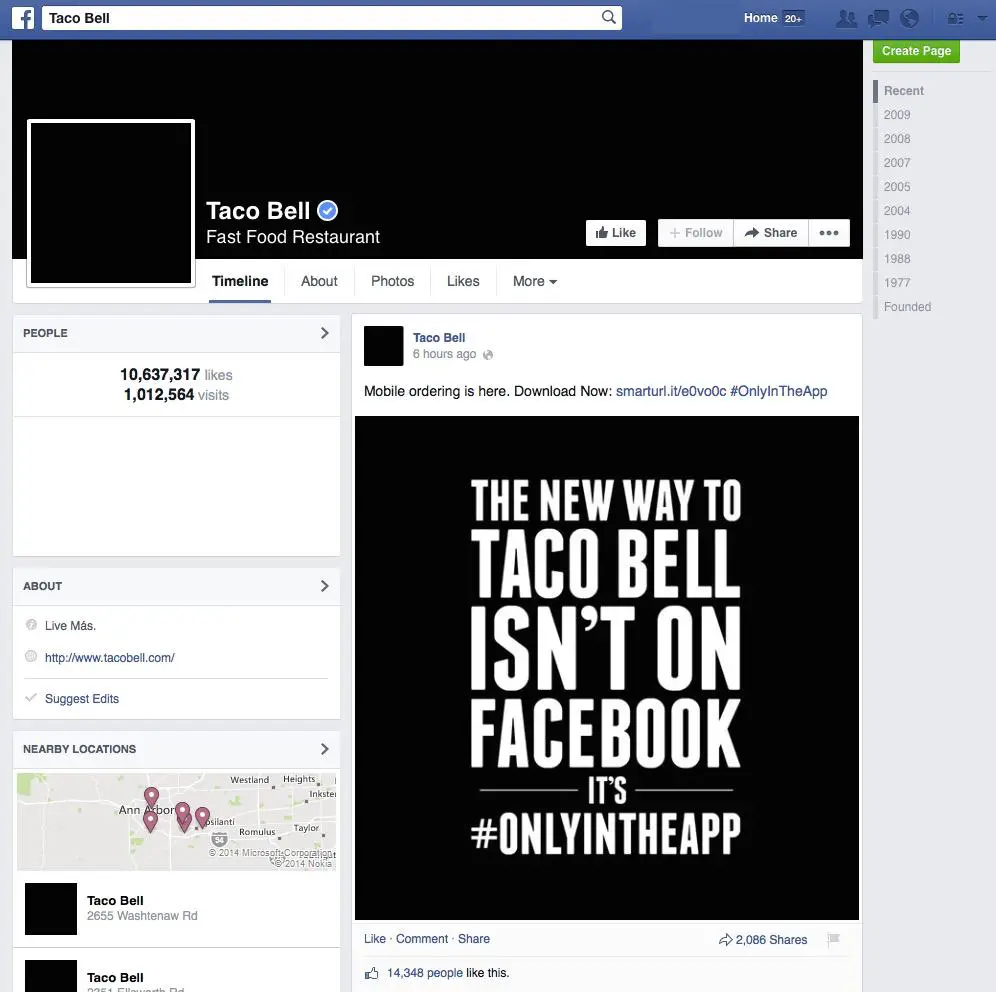 Related Stories:
You might also like
---
More from Creative Campaigns
--- TIkTok is pulling the plug on TikTok Now, its BeReal clone, a little over nine month after it was first …