What's the most important and critical metric for your e-commerce site? Yes, you're right, it's "cart abandonment." And this is how you can lower it and maximise your profits.
In a brick-and-mortar retail establishment, abandoning one's shopping cart in the middle of the store leaves a visible trace. The stigma behind this, is kind of similar to leaving a restaurant after being seated. It can be done with no consequence, but it isn't something you see people do every day. In the online world, however, this stigma disappears almost entirely. Since no one sees you leave your shopping cart behind, what's the pain in abandoning it? This is why, according to a compilation of statistics by the Baymard Institute, shopping cart abandonment rates in online retail can exceed 70 percent.
You may suffer cart abandonment because your checkout process is too complex, or because you require people to use an account. You'll never know the exact reason why people are doing this on your site, unless you look at the situation through the right lens. In this particular instance, analysing your social media traffic is useful, since the information you receive, has more nuance than what you can glean out of search traffic and direct visits (not to mention the fact that social media is a growing gold mine for vendors). Every single little detail counts when it comes to lowering your shopping cart abandonment rate.
To fully make use of this, you will first need to take these steps that allow you to gain a bird's-eye view of all social interaction with your brand:
Step 1: Sniff Out All Of Your Traffic Before It Reaches You
The first thing you will need before we discuss anything else, is a solid social media analysis dashboard. You'll be lost tracking everything manually without one, and with a weak one you could end up missing out on crucial and relevant information. Using a dashboard to track the most important social media metrics, you can better understand how your brand looks to your potential customers, and be able to analyse other aspects of your business in separate and comprehensive dashboards.
The one metric you really want to track though, is the arrival platform. Knowing where your visitors come from tells you the story of how they plan to interact with your site, and where you should be concentrating your attention most. For example, if you're getting a large amount of traffic from Twitter, a good strategy would be to strengthen that base, and work on expanding into Facebook. Using this information might not directly impact your cart abandonment rate, but it at least paints a clear picture of where people are coming from and what kind of web experience they are accustomed to.
Step 2: Find Out Where (And Why) People Are Leaving
Now that you understand your social presence fully, and what kind of web experience from which your visitors come to your site, you have the tools you need to create a welcoming environment. Still, there's another side to the story: Why are people leaving in the middle of shopping?!
To find out the answer to this question, you will need to analyze the "exit point" on your site (i.e. the last page in which your visitors are present before they close the tab). If you see that 90 percent of your visitors are leaving on the page that loads after they click "To Checkout," then your checkout process is likely discouraging people from completing their purchases.
Kissmetrics says on their blog:
[quote]To maximize conversions you need to dive deeper into your exits and figure out at what stage in the process your visitors are exiting the site or abandoning their shopping cart, and optimize the process accordingly.[/quote]
A heavy proportion of exits from one particular page in the checkout process sends you a signal. You need to change it in a way that will improve the "flow" of information from one step to the next, so that there are no frustrating hangups. Since users can quickly go from your site to an alternative, they have no incentive to stay and begrudgingly complete their purchases. All the pressure is on you to make sure that your site works smoothly. To do this, you will have to experiment with different variations on your checkout process, and see what lowers that exit rate.
Step 3: Use Social Integration For Easier Account Access
Right off the bat, can you tell someone exactly how many online accounts you have? According to research gathered by Dashlane, no less than 92 accounts are associated with one email address anywhere in the world on average. The result of this phenomenon, is a general fatigue and disdain towards creating new accounts. Making your visitors create yet another one for your brand's site might just slow down your purchase conversion rate. Amazon can get away with it because they are huge. In all likelihood, you don't have the same amount of muscle.
Using a one-click social "federation" login scheme will eliminate this stress for your visitors and at the same time authenticate them. You both get what you want; it's a win-win! Once you do that, you will have eliminated the reason why 35 percent of people abandon carts according to the research mentioned earlier from Baymard Institute. Plus, in addition to all of this, you get more information about your visitors since you now have their social information.
The Takeaway
Making e-commerce work correctly, always requires a little bit of reverse engineering. Since your visitors won't tell you why they abandoned their carts in the middle of the purchase process, you have to trace each of their steps to the point of failure, and then use the wisdom of more experienced vendors to your advantage. As soon as you take these steps, you will notice a marked improvement on your ROI, and put a dent in your abandonment rate, making both you and your customers happier!
Rotem Gal has a long track record in all things marketing with a knack for the written word. Rotem lives in Jerusalem where he helps local brands expand their online operations. You can connect with him on 
Linkedin
 or follow him on 
Twitter
.
---
You might also like
---
More from Guest Bloggers
---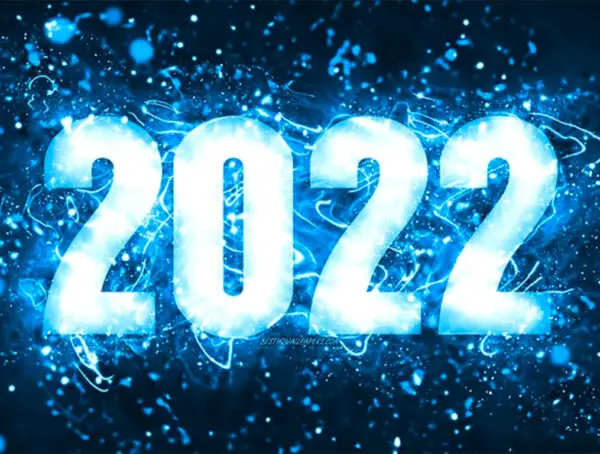 Hootsuite's Senior Manager of Content, Sarah Dawley, reveals her team's latest research on the future of social media.