Snapchat has improved its AR shopping Lens offering by adding new Shopping Lenses that display details about products.
Snapchat is improving its offering of AR tools for eCommerce with the introduction of a new Catalog-Powered Shopping Lenses feature that lets brands use a single try-on Lens to showcase a variety of products at once.
Customers on Snapchat will be able to virtually try on a range of products within a single Lens promotion.
In addition, as the lens scrolls through the virtual application of the range of products offered, it will also provide information about the items being displayed.
This information includes details about the product, such as its price, with a direct reference in the app.
To set up the effect and offer it to new and potential customers, brands can directly link their company's product catalog, letting brands display products in each of their campaigns, along with a different way to gather product-aligned feedback data to brands in real-time.
Snapchat will also provide companies with real-time insights into what products users engage with the most, for example – data that can then be used to redirect ad targeting campaigns and help maximize performance and results.
The improvement allows brands to streamline the process of creating a more engaging shopping experience, and as a result, Snapchat is also adding new templates and tools to its Lens Web Builder. By updating the list of templates available, brands will be better able to build more AR experiences.
As the company states in its announcement, it allows brands to "generate a commerce Lens in as fast as two minutes, and Beauty brands can do so in just a few clicks. At launch, this quick click accessibility in Lens Web Builder will be available to Beauty brands and will roll out to other product verticals in the coming months."
---
You might also like
---
More from Snapchat
---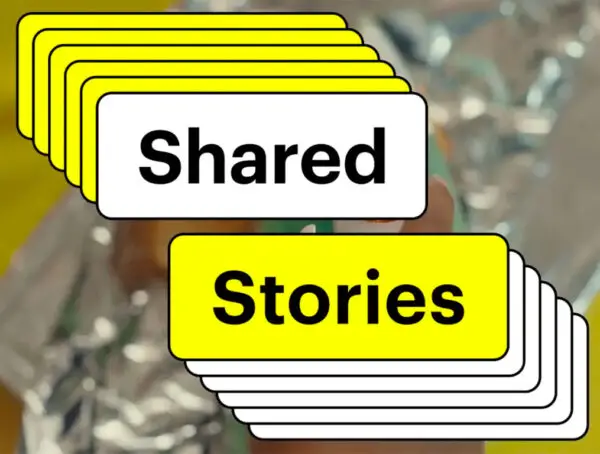 Snapchat shared stories will let users who have been added to custom stories invite their own friends to contribute. Custom Stories …