As part of its recent overhaul and redesign, Snapchat is making another change to its app. Remember that annoying white border added automatically each time you uploaded media from your Camera Roll? Snapchat has decided to get rid of it.
Up until now, if you wanted to post a Snap with media from your Camera Roll – and not get the white border around it – you'd have to resort to a bit of "hacking." Now, this is not necessary. The feature is not exclusive to the redesign recently announced by Snap's CEO Evan Spiegel; it is rolling out to all users on iOS as part of a recent update of its app.
The white border that Snapchat always adds when you used media from your Camera Roll in your Snaps is annoying, but it represents Snapchat's attempt to keep content on its platform fresh. It signifies that the image your are looking at may not be as "recent." Of course there were ways to get rid of it, but now Snapchat did so entirely. You will still see a label that it has been uploaded from Camera Roll – just like on shared Snapchat Memories.
One thing to remember, is that Snaps are a vertical format, so Snapchat will automatically rotate uploaded images into portrait. The app doesn't give you the ability to rotate them yourself, so make sure whatever you want to upload is vertical – to avoid this issue.
The white border wasn't the only change to the app with the latest update. Now, you can tap to save 1:1 chats as well. Simply press and hold a chat to get more options. Up until now, users were able to do so in Group Chat only. Finally, Snapchat is also allowing users to see their friends on the Map inside Group Chat, if they've shared their location.
---
You might also like
---
More from Snapchat
---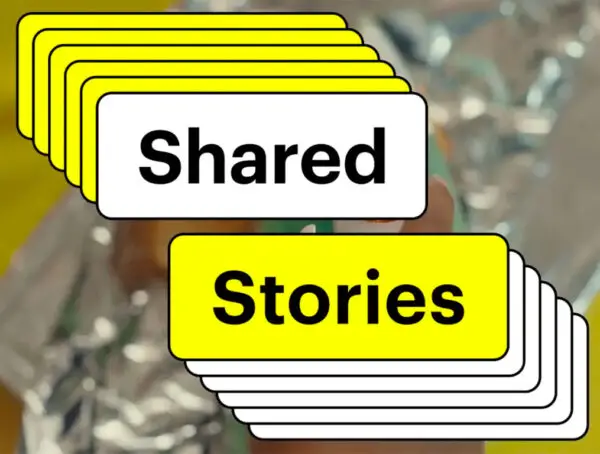 Snapchat shared stories will let users who have been added to custom stories invite their own friends to contribute. Custom Stories …