According to reports, Snap Inc. is working on a new AR version of its Spectacles smart glasses and a drone.
Snap's previous versions of its Spectacles all lacked AR functionality – the ability to see AR effects with the glasses themselves. According to a report from The Information, it seems that the next version will include displays in the hardware to show wearers an augmented reality layer. According to the same report, Snap is working on another piece of hardware – a drone.
The new Spectacles are may not be for consumers, however. One of the sources quoted by The Information's report explains that they will be built for developers and creators instead. The trend towards catering for these audiences – rather than the mass market – started with Spectacles 3, which are pretty limited with their $380 price point.
The idea is to have developers build more lenses and AR experiences for consumers and use the Spectacles to drive their work. It's not clear if Snap will build a more consumer-friendly AR version of its Spectacles anytime soon.
Having created three versions of its Spectacles until now, Snap seems to be culminating its hardware efforts towards "viewing devices" instead of "capture devices." The company's first Spectacles were a bit of a flop with $40 million lost with unsold inventory – the launch of the second-gen Spectacles didn't do great either. This is possibly why Snap is first testing the hardware with developers.
The only difference is that other heavy-hitters like Apple and Facebook are also developing their own AR glasses. Snap will have to compete with them if it wants to be successful in its hardware aspirations.
There have been rumors of Snap's drone for years – with the company even acquiring a drone company back in 2017 and investing in a Chinese drone company more recently. There's no more information about the drone itself, but the aforementioned report sets out that the hardware has been prioritized by Snap Lab – a hardware business unit at Snap.
---
You might also like
---
More from Snapchat
---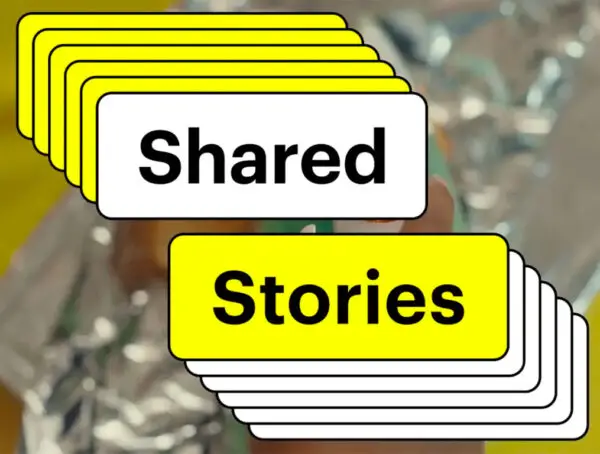 Snapchat shared stories will let users who have been added to custom stories invite their own friends to contribute. Custom Stories …