Snapchat Spotlight, Snap's new TikTok competitor, has already gained over 100 million MAUs since its launch in December.
Snap made a big bet on UGC for the launch of Spotlight, distributing $1 million a day since December to top creators trying out the app's new feature.
Snapchat knows: to successfully launch something new in the social media world, you either to be really novel (hello, Clubhouse!) or spend big to gain momentum.  For Snapchat Spotlight, it was the latter. While the company had originally planned to stop giving out that $1 million a day after the new year, it kept it going.
Why? Because it is working. In its latest earnings report, Snap announced record user base numbers—265 million daily active users in the final quarter of 2020—but also revealed that Spotlight alone received 100 million users in January.
"We've long watched as some of the best Snaps go viral on other platforms, and wished to provide a way for Snaps to reach a large audience on Snapchat, but we struggled to accomplish that in a way that aligns with our values," Snap founder and CEO Evan Spiegel said in his prepared remarks. Spiegel added that the company is seeing an average of 175,000 videos posted per day to Spotlight.
Spotlight remains unmonetized for now, so it's all spend and no income for Snap at the moment. Snap CFO Derek Andersen said it added $40 million to the company's cost of revenue in the last quarter of 2020. But in-feed ads could come soon to the feature. Andersen added that the company is "highly encouraged by the initial results and excited about the potential for Spotlight to further expand our monetization opportunity in the future."
Debra Aho Williamson, eMarketer analyst at Insider Intelligence, said she is "enthused" about Snap's growth, and its success with Spotlight.
"It's notable that Snap's take on TikTok-style videos, Snapchat Spotlight, has already grown to 100 million monthly active users even though it's just a couple months old," Williamson said. "That indicates that there is more demand for this type of content even outside of TikTok."
---
You might also like
---
More from Snapchat
---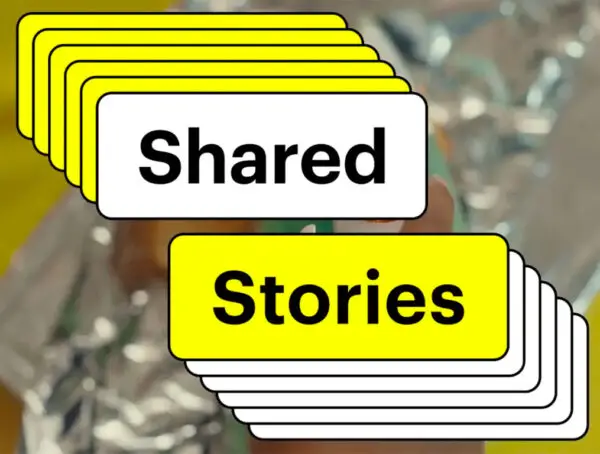 Snapchat shared stories will let users who have been added to custom stories invite their own friends to contribute. Custom Stories …