The whole idea derived from a problem that founder of Pluggio, Justin Vincent, had. More specifically, he did not just want to propagate content on the internet. All pre-existing RSS feed solutions for automatic publishing did not suit him. In fact, he didn't like the idea of pushing half dozen Twitter updates at once. So what did he do?
He created Pluggio, an online tool which helps you manage your Twitter account more efficiently, thus helping you grow your audience and your influence. To set the record straight; This is not the simplest tool to use and you need to devote some time in order to understand its full potential. However, it's worth the time, believe us.
Pluggio is set around 5 major dashboards: Your Twitter account, Content, Schedule, Statistics and Friends dashboards. Let's take them one by one.
On Twitter Dashboard you have all the options available on your accounts, such as DMs, timeline, retweets and saved searches.
When you switch to Content Dashboard, you have an instant view of the content that interests you the most. You can add Accounts that you like to read, have a glimpse on the latest Twitter news, see the timeline that is produced by your saved searches. Here, you can chose the stories you like and add them to the queue for publishing or flag them in order to review them, edit them and post them at your own convenience. This is an excellent functionality for curating and communicating content.
Up next is the Schedule Dashboard. Here, you have quite some options; you can view all your scheduled items, what you've just posted, schedule bulk updates and also you have access to the Dripfeed functionality. This is what diversifies Pluggio from the rest of the other automated tools. You can choose to publish to your account from other tweets, feeds or news at the time you specify. You can chose to randomize the upcoming tweets or just pick specific number of items to post, in order to avoid spamming your followers. Super helpful, may we add.
This is how Dripfeed settings look like – you can find it on the setting tab:
Pluggio comes in 5 packages, starting from the completely free account, perfect for advanced Twitter users and reaching the Team 10x package, which also provides you Direct Line to the CEO. As we mentioned earlier, it is a sophisticated platform, but it's one of the most powerful tools we've used till now. Don't be afraid of it, as you will find insightful How-To videos in every step of the set up. Another cool feature? It now offers connectivity with Facebook!
Would you use Pluggio for your Twitter accounts?
Related Stories:
Gain exposure
 for your social app by asking us to write a review about it. 
Find out how
.
You might also like
---
More from Reviews
---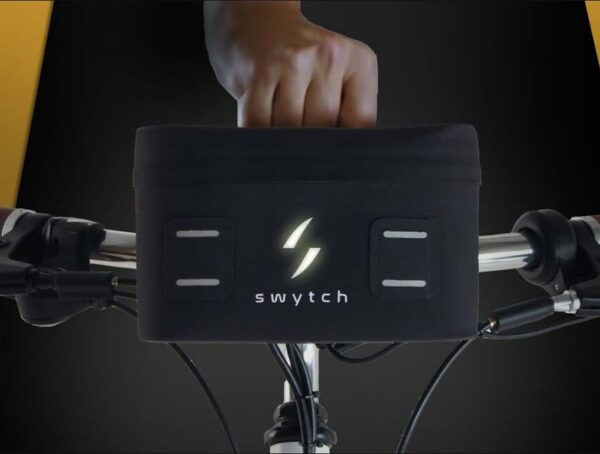 I converted my folding bike into an e-bike with the world's smallest and lightest conversion kit. I love riding my …