If you're looking for a way to easily plan your daily social media posting, as well as collaborate seamlessly with your client or team members to get feedback or approval, Planable is your solution.
So, you've got your next month's worth of posts ready for your client's Facebook Page and Twitter profile, and you want to get feedback for changes and/or approval for it. Most social media managers would put the posts in a spreadsheet or document, and share that document with the people involved. There are several problems with this approach though.
Apart from the massive email chain that results from different people adding their comments and/or changes, and then forwarding it via email, there's a problem with the many different versions of the same document. Hardly practical, right? Sure, you could set up a collaborative document on Google Drive or Dropbox as well, but even so, it all takes so much time! Also, wouldn't it be helpful to see how the posts would actually look on the platform itself? Planable takes care of all this. And it's free!
Planable makes it easy to preview social media content in a simple interface that looks very much like the platform it's been created for. For example, Facebook posts are previewed in an interface that looks like Facebook itself. Then, team members (or the client) can be invited to comment on, or approve, each post before it's scheduled directly from within the same interface.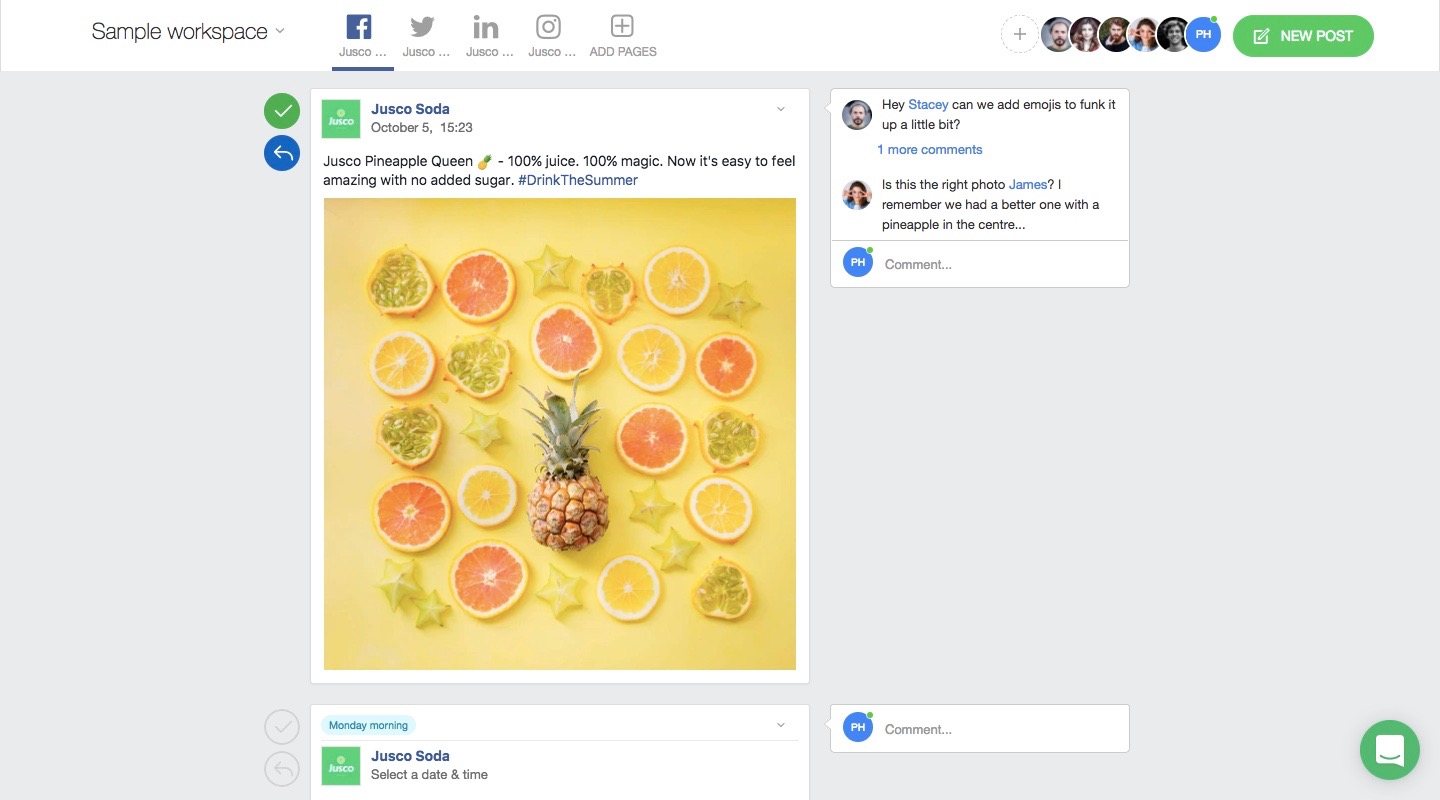 Planable's workflow is very simple. Connect a Facebook Page, Twitter or Instagram account, LinkedIn page, group or personal profile (as many as you want can be added to each workspace. Add image or video posts to visualise them in their respective feed, adding any emojis, hashtags etc. Invite your clients or team members via email to the workspace (an account on each platform is not necessary), to collaborate.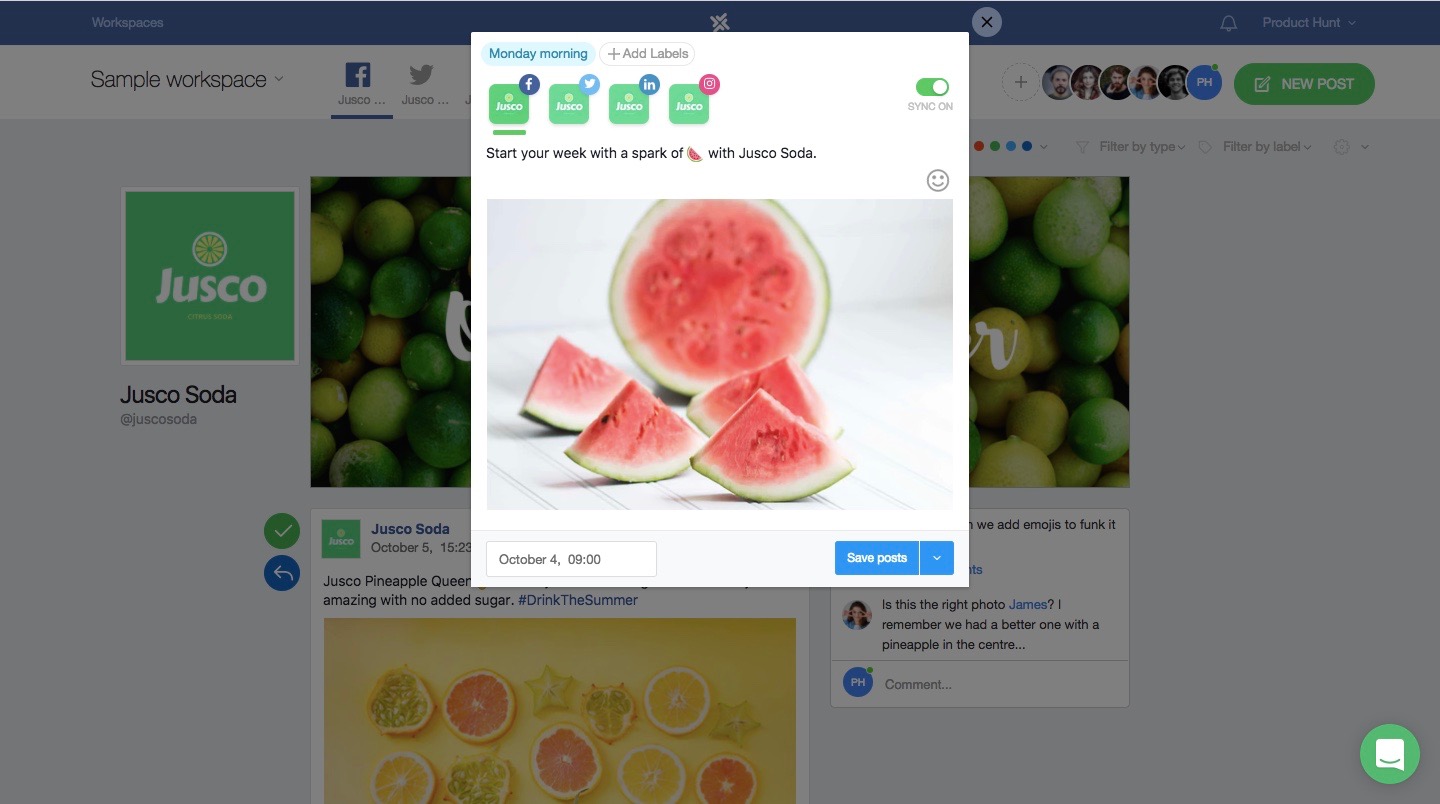 This is made very simple by the fact that all users can be given different roles. Comments on each post appear to the right of each post to exchange ideas, "change a text, upload an image, video or GIF, suggest a #hashtag, correct a typo, check for legal issues" or anything else you want.
You will be notified via email or browser notification each time something changes in the workspaces you're involved in. It's also very handy that comments can be aimed at a specific user simply by adding "@name." This is important when you feel that someone may have forgotten to answer. That simple.
Scheduling – while extremely simple and intuitive – is unfortunately still not available for Instagram. Then again, there are currently no tools on the market that allow you to schedule Instagram posts without the use of the mobile app. If there are any, they may be taken down soon, as Instagram doesn't like this.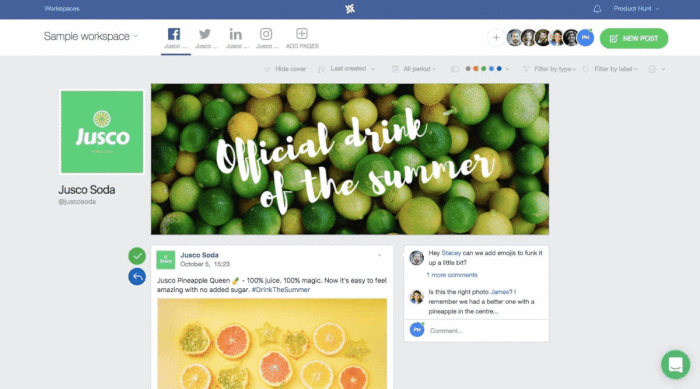 We particularly like Planable's calendar view, as it gives a better overview on our weekly or monthly social media publishing plan. This way we can identify streams of content, overarching themes, as well as making sure that the thread of storytelling remains intact throughout the execution of a campaign. Users can select one or multiple social media profiles to load in calendar view, scroll through draft or unpublished posts and simply drag and drop them into calendar to schedule them in. This is a big time saver and helps content managers organise material in a intuitive way.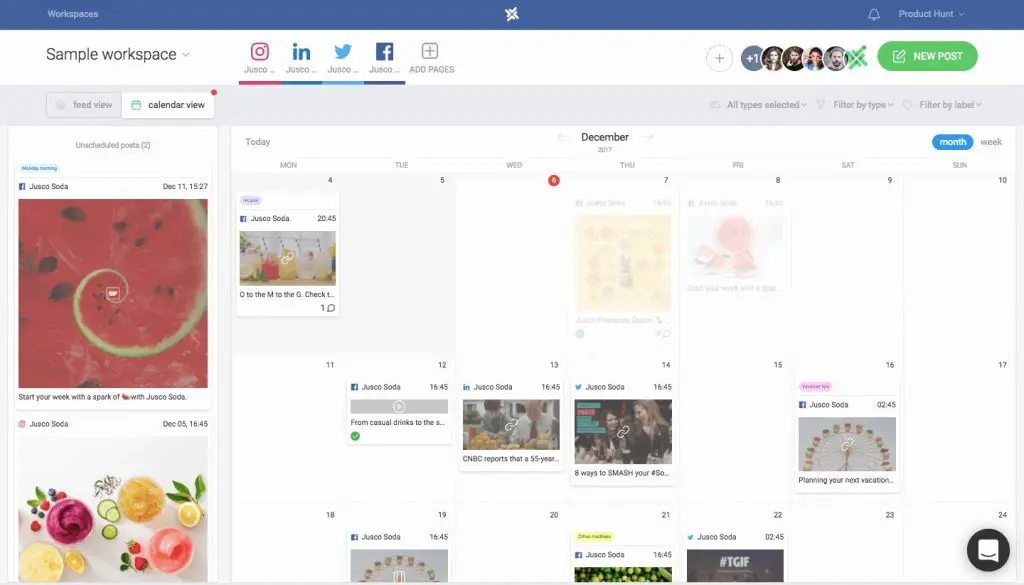 The team behind Planable are planning to introduce collaboration on social ads as well – we will update you when that becomes available. Planable with unlimited Pages on one workspace can be used for free, but you will need a paid account to use the unlimited workspaces option. Check it out here, and let us know what you thought of it.
---
You might also like
---
More from Reviews
---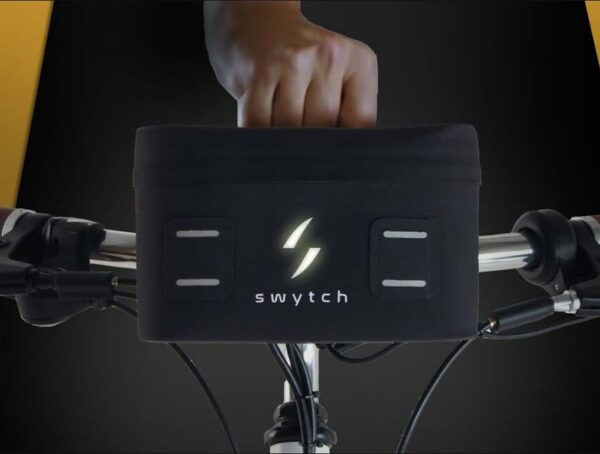 I converted my folding bike into an e-bike with the world's smallest and lightest conversion kit. I love riding my …