If an image is worth a thousand words, a video is pretty much a book of its own. "It's a cliché," you might say, but the truth is that video is practically the number one content in the digital world – and if you haven't ridden that wave just yet, look no further than Promo by Slidely.
Do you need more proof of why you need video in your campaigns and online presence? Let's see… Firstly, the two top platforms – Facebook and Instagram – prefer video and are giving video content a big boost. If that's not enough as a reason, there are many studies that reveal how video should be the backbone of a brands strategy. The list is endless – trust us. So, take your pick and try this awesome service.
Promo by Slidely promises to help you make the most engaging video content to share on your digital and social channels. Once you sign up, you can choose one of over 3 million fully-licensed, premium pieces of footage from professional videographers videos to begin.
You can customise the video by sequencing your messaging and adding fully-licensed music. To personalise it, just don't forget to add your business' logo as well. That's it! You're now good to share it on all your social media properties – with a click of a button.
Over 200,000 small and medium business already trust Promo by Slidely, with over 50 million videos created and shared across multiple platforms.
You might wonder: "Sure, this all sounds great, but how much does it cost?" Costs associated with video production are known to "break budgets," but Promo doesn't.
Promo by Slidely's prices start at just $49 per video – that's considerably less than the cost needed to create an image asset for a single social media post. If your business is scaling up and has bigger needs, there are three other monthly plans that can cover your video content provisions. The best part: you can sign up for free today, and test it yourself.
There are many benefits: You get stunning videography at a fraction of the cost, while increasing your business' impact and digital footprint. As Kenta Takamori from Goodvest states:
[quote]by using a Promo video we were able to immediately reduce cost per click by 75%.[/quote]
Very impressive!
Still having second thoughts? We don't! Sign up today and enjoy how easy it is to get great results. You no longer have an excuse.
This content is sponsored via Syndicate Ads.
---
You might also like
---
More from Reviews
---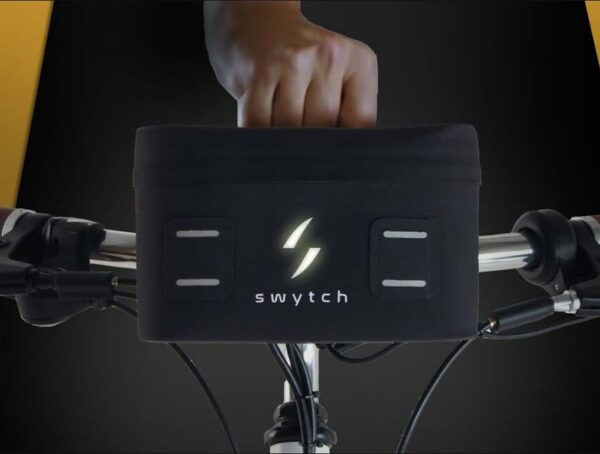 I converted my folding bike into an e-bike with the world's smallest and lightest conversion kit. I love riding my …