Hidden lines of code and icons within Instagram's app hint that the company could be launching a voice and video call feature soon. And no, we don't need that.
The hidden code and icons were discovered by TechCrunch.
Buried deep inside Instagram's APKs, these lines of code and icons follow the usual process used by developers planning to launch new features. So far, Instagram has refused to comment on the findings.
While I can see how adding voice and video calls to its app would make Instagram an even stronger competitor to Snapchat, I really do not understand why.
Yes, it would transform Instagram and make it the central app for some users. But it would also be a complete departure from the nature of the app itself. We go on Instagram because it is the visual platform of choice. Stories are so successful, because they play with the same appetite to see what our friends see, to follow them as they discover new places, or meet new people. It's visual, and it's beautiful as it is. When Direct was added, I was happy, because it allowed me to share more of what I liked with my friends, and to discover more great content thanks to my friends who would share posts they liked with me. But that's where it ends.
I don't have the stats, I admit, but how many people do you think use Instagram Direct as their main way to stay connected, and chat with their friends? There are so many options. And two of the leading messaging platforms happen to be "brothers and sisters" of Instagram (i.e. WhatsApp and Messenger). Why not just better integrate these two into Instagram? Why continue to build apps that try to do it all? Why not build a family of beautiful apps that are the best at one or a couple of things, and integrate them into an ecosystem that allows us to do everything seamlessly?
Maybe it's just me. But I like having more than one app. I love Instagram – it is by far my favourite platform as a user. I love how visual it is, I love how curated it can be. I love how Stories allow getting more "instant," while keeping my feed free of these moments. And when I want to talk to my friends, I choose to switch to Messenger, WhatsApp, iMessage, or maybe even call them from my phone. Yes, that is still a thing.
What should Instagram do then, you ask? Well, for starters, make it easy for everyone to schedule posts in the app, without having to use third-party software. What about you then? Would you really want to use Instagram to call your friends?
---
You might also like
---
More from Instagram
---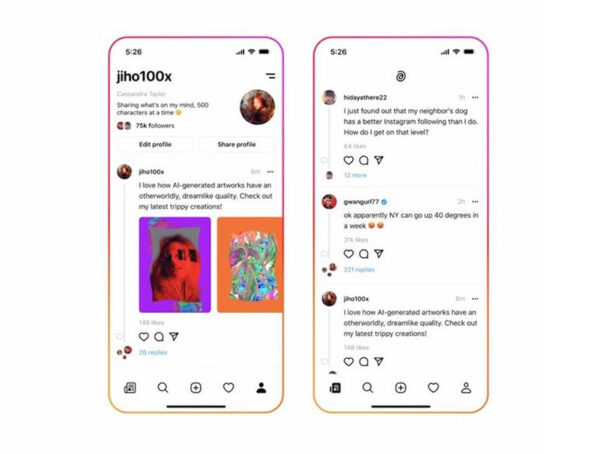 Instagram's rumored text-based Twitter competitor still does not have a name, but now we know what it might look like. The …