LinkedIn has announced new custom CTA buttons for company pages with five new options and analytics, in addition to the "Follow" button.
Last year, LinkedIn launched its new Pages experience to make it easier for organisations to engage their community and help them participate in the conversations that are most important to them and their business. Now, the company is announcing several new features for LinkedIn Pages to help businesses better use this "indispensable hub" to connect more easily with customers and prospects.
The first, and perhaps most important feature, is a custom Call-to-Action (CTA) button and related click-through analytics to help businesses drive leads and measure the impact of their Page. Page Admins are now able to add a custom CTA button with five options, apart from the primary "Follow" button that already appears on Pages.
The options are Contact us, Learn more, Register, Sign up, and Visit website; click-through analytics for the custom CTA button can be found in two places: The Dashboard on the left-hand side of the Page Admin home, or at the top of the Visitor Analytics tab.
The second feature is Communities Hashtags a feature that allows businesses to associate their Page with relevant hashtags in order to join the right conversations to build brand awareness To begin, Page Admins can simply "click into a hashtag feed" they are associated with "to interact with new audiences" in the voice of their business.
The third and last feature – and one that will make many Page Admins VERY happy – is mobile admin editing. Page Admins can now update their Page details and posts from anywhere.
As LinkedIn's Rishi Jobanputra explains in a recent post, "with more members using LinkedIn on mobile, you need the ability to post, respond and edit your Page on the go. Now, you can update key Page details and edit posts you've already published from your mobile device."
Please note that Communities Hashtags and Custom CTA Analytics are only available on desktop for the time being. More updates to Pages will appear quarterly.
---
You might also like
---
More from LinkedIn
---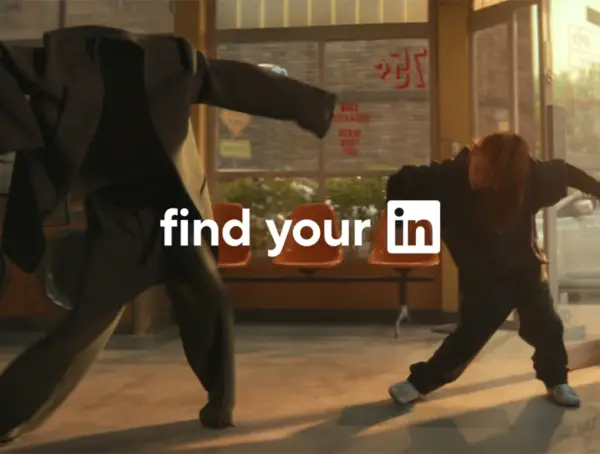 'Find your In,' LinkedIn's latest advertising campaign, created by Droga5, invites everyone to find their ideal career pathway. The campaign takes …