Wondering how you can do better at reaching your audience on LinkedIn? Here's the recipe for the secret sauce!
With organic reach and engagement falling steadily on Facebook for the last few years, many digital marketers have switched to LinkedIn as the place to get lucky. So, what's the secret with LinkedIn? Well, it turns out it's not really a secret – it's pretty much common sense. Let's dive in.
According to a recent post describing LinkedIn's "community-focused feed optimization" efforts, LinkedIn explains that,
"The goal of feed ranking at LinkedIn is to help members discover the most relevant conversations that will aid them in becoming more productive and successful. Relevance is determined by our objective function which optimizes for three main components: The value to the member, the value to the member's network (downstream effects), and value to the creator of the post."
People You Know, Talking About Things You Care About
LinkedIn's Pete Davis takes this a step further, with a series of tips and best practices to help members see their posts being successful and appearing in others' feeds. The basis of LinkedIn's feed is "People You Know, Talking About Things You Care About," and it's what determines who sees what. Your LinkedIn feed has many conversations that are happening at the same time among connections, people in the groups you've joined, but also the people, pages, and hashtags you may follow. So, LinkedIn looks at who's talking (People You Know), and what they're talking about (Things You Care About).
As Davis explains "posts can appear in your feed because you're connected to, or follow, the person or page that posted it. Or because a connection liked, commented, or shared someone else's post. You may also see posts from groups you've joined, hashtags that you follow, and events you're attending."
The ultimate goal is to show you "the content and conversations that you care about." So, what goes at the top each time you login and how is everything else ranked? "The more valuable the conversation, the higher in your feed the post will be," Davis explains.
So, how does LinkedIn know the value of a conversation?
LinkedIn looks at "who you've interacted with directly" i.e through comments and reactions in the feed. It will then consider information on your profile to understand common interests and experiences, and look at "more explicit signals" – i.e. do they work with you? Then, the feed will also consider who would benefit from hearing from you, and could rank a post higher if it needs more engagement. LinkedIn calls this "creator side optimization."
But good conversations need more than this to work. Content needs to be relevant and interesting, and LinkedIn works hard at "understanding what you're interested in and matching that to what the posts are about."
To sum it up, here are three tips and best practices for reaching an audience with the LinkedIn feed.
Encourage conversations
– Post things that encourage a response. If you're posting a link, it's a good idea to also express an opinion with it. Don't just post a link. Try to get people talking.
–  Think about using the best type of post for the topic. Here's the kicker… "Despite the rumors, the algorithm doesn't favor any particular format." LinkedIn offers video, images, multi-images, text and long-form articles, and there are more are on the way. Think about what format will help you tell the story.
– Use @mentions to pull other people you know into a conversation when you think they'll have something valuable to add. However, you'll have to be thoughtful, and only mention the people who you really think are likely to respond. Rule of thumb? A maximum of five.
– Engage in the conversation, respond to commenters and encourage back and forth.
Niche. Νοt Broad
– LinkedIn knows that its members are more interested in "going deep on topics they're interested in," and therefore there are "consistently" better conversations around niche ideas. So, it's best to think of conversations as niche rather than broad.
– Use hashtags. They will help other members find conversations that match their interests. Rule of thumb? LinkedIn recommends no more than three.
Be Authentic
You can all the above but they always work out better when people talk about "things they truly care about, in a way that's natural for them." As such, authenticity is key. As Davis explains,  "genuine conversation around real experiences spark better and deeper conversation. Better conversation, in turn, leads to stronger community and connection."
---
You might also like
---
More from LinkedIn
---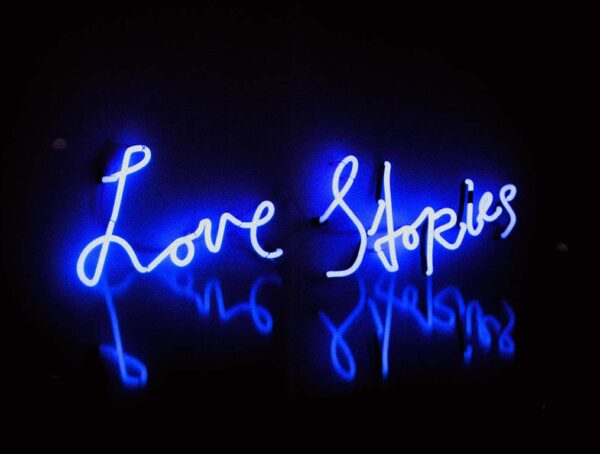 LinkedIn has announced several new features on Pages - among them, Stories for Pages with swipe-up links.