LinkedIn has announced that its Dynamic Ads are now available directly within Campaign Manager, making it easier for marketers to send personalised ads to professionals. 
LinkedIn has been working hard to develop its ads offerings and has slowly but surely made all of its key ad formats available within Campaign Manager. The last to go, Dynamic Ads, were added this week. With Dynamic Ads, marketers can drive brand awareness and build deeper relationships by customising their ad creative with publicly available information from LinkedIn members' profiles.
In a recent blog post announcing the addition of Dynamic Ads to Campaign Manager, Ayusman Sarangi, Principal Product Manager at LinkedIn explains that "with this added visibility and scale, you can create more memorable experiences with the people that matter most to your business."
With Dynamic Ads, marketers can personalise their ads based a member's profile info, like their photo, first name, company, and job title, offering a level of personalisation that captures attention in a way that standard display ads just can't.
As Tom Metcalfe, Senior Lead Gen Executive at In Touch Networks explains, "by showing targeted user profiles next to our brand, Dynamic Ads allow us to send highly-targeted messages, introducing and familiarising our business with our audience. This has resulted in higher engagement and an increase in conversion rates."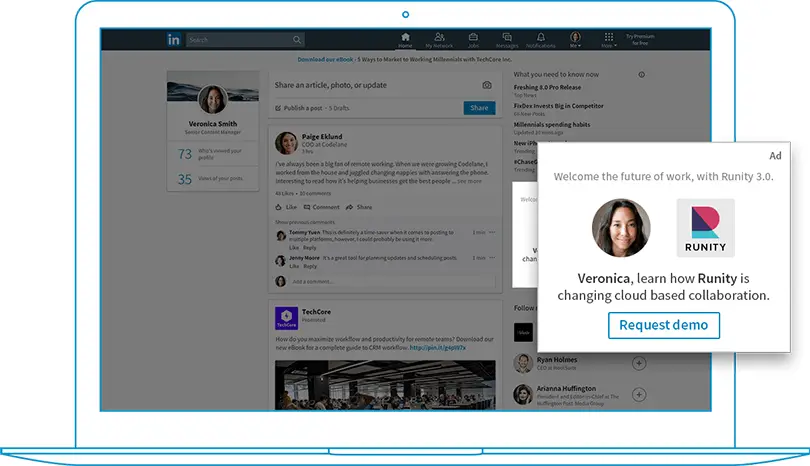 Dynamic Ads allow marketers to build their creative and write ad copy only once. LinkedIn takes care of the rest by automatically personalising the campaign for each person targeted. Data mapping tools called "macros" offer even greater customisation capabilities, and pre-built templates allow marketers to streamline their creative. Finally, auto-translation engages audiences in whatever language they speak.
Sarangi also says that Dynamic Ads can help marketers achieve full-funnel marketing objectives as they "work for every stage of the buyer's journey," offering different formats to achieve different goals. "Follower ads" help drive brand awareness, promote a Company or Showcase page, whereas "spotlight ads" drive traffic and website conversions by highlighting a product, service, or event.
Finally, for the first time, marketers can see how their campaigns are performing and use A/B to optimise campaigns within Campaign Manager.
---
You might also like
---
More from LinkedIn
---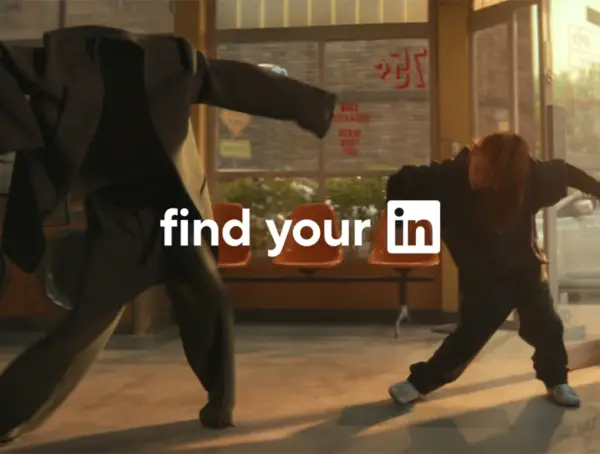 'Find your In,' LinkedIn's latest advertising campaign, created by Droga5, invites everyone to find their ideal career pathway. The campaign takes …