Instagram has announced the rollout of ads on IGTV, with the advertising revenue being shared with creators.
This week, Instagram announced new ways for creators to make money through Instagram Live and IGTV, the most important of these being IGTV ads, the revenue from which will be shared with creators to support their investment in the long-form video platform.
IGTV ads will start to appear as early as next week and will appear when people click to watch IGTV videos from previews in their feed. The ads will be 15-seconds long and will, of course, be built for mobile. Later in the year, Instagram also says it will "test various experiences within IGTV ads," including "the ability to skip an ad."
Initially, Instagram will test IGTV ads with a small group of creators and advertisers in the United States and will expand slowly over time as the experience is improved.
In addition to IGTV ads, Instagram also announced the introduction of badges in Live, that let users people support their favorite creators in Live with purchased badges – not just comments, likes, and donations. Viewers can purchase badges during a live video.
Instagram explains that during the COVID-19 crisis, many creators have embraced Live in new ways, "leading to a 70% increase in views from February to March." People ranging from fitness instructors to dancers, artists to chefs, have used Live to stay connected to their followers. Badges will now allow them to generate income from their content.
Badges will appear right next to a person's name during the live video, and fans who purchase badges will appear more prominently in the comment section. Finally, they will also be able to unlock features like a special heart or being placed on a creator's list of badge holders.
Instagram will start to test badges next month with a small group of creators and businesses but will expand across the US, Brazil, UK, Germany, France, Italy, Turkey, Spain, and Mexico within the next few months.
To be eligible for early access to badges, you can fill out this form.
---
You might also like
---
More from Instagram
---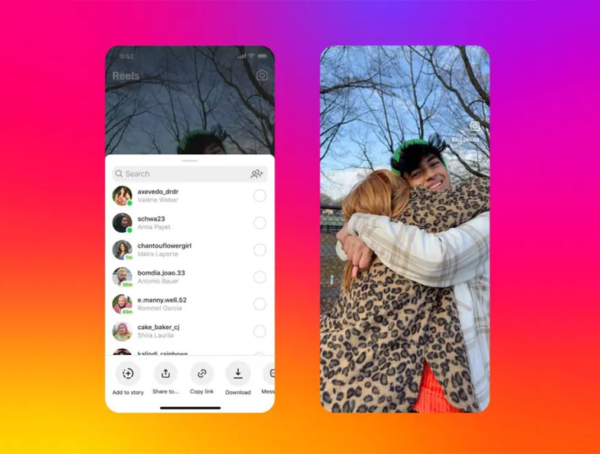 Instagram will finally let users download Reels posted by public accounts so they can share them outside the app. It took …