I can't believe it's already mid-December, can you?! 2015 was another super exciting year for social media marketing and as we are readying to celebrate the arrival of 2016, it's time to have a look at what trends will shape our industry next year.
As a widely used social media management dashboard, Hootsuite is in prime position to know how social media marketing is evolving. In the infographic below, they have identified 5 areas that you need to focus on in the coming months:
1) Social Advertising… 
Having a presence on social media is no longer enough – You have heard it before: "You have to pay to play."
Social networks give brands access to an unprecedented amount of knowledge about their audience, but more is needed to maximise chances of having an impact on customers. And, in 2016, more than 2 out of 3 of marketers will increase their social media advertising budget. 
If you like our stories, there is an easy way to stay updated:
Follow @wersm
2) …And Social Commerce Are Here To Stay.
Slowly but surely, each and every social network is taking steps towards becoming a fully integrated e-commerce platform. Facebook, Pinterest and Twitter already offer a 'Buy' button to a close circle of merchants and it's likely that sooner rather than later, all online shops will gain access to it. Will users want to spend money when killing boredom? That's another matter.
In 2016, Pinterest should consolidate its position as a trustworthy medium to sell online items, especially if your business is in the fashion industry!
If you like our stories, there is an easy way to stay updated:
Follow @wersm
3) More Social Networks… That Look The Same
If you thought social networks increasingly look similar, don't worry, you're not alone. And you're probably right too!
While they all emerged based on a limited set of unique features, as they mature, most of them evolve to become multi-use platforms: when social media was still in its baby steps, the chat feature was only available on a handful of platforms but today 13 of the 15 fastest-growing mobile apps offer it.
As in any other industry, when an innovation proves successful, it turns into mainstream over time.
4) Businesses Embrace Social
For Businesses, internal communication had almost not evolved since the introduction of mobile phone and emails. Nowadays social networks like Slack are changing the rules of the game.
If you're not familiar with the platform, Slack is a messaging app destined to facilitate team communication and foster collaboration: you can create sub-groups, share documents, photos and videos and of course, send messages. In less than two years, Slack managed to secure more than 1.25 million daily users – even NASA is on it!
Another big one is Facebook at Work, a tool that could very well encourage more businesses to switch to social. Even though we still don't have much on its exact list of features, some pretty serious corporations already use it!
5) You Simply Can't Do Without Video
That last prediction will not come as a surprise: You MUST have videos as part of your content strategy.
Every year, YouTube users watch 50% more videos per month and with the rise of Vine, Instagram and live-streaming, it is expected that 80% of the global Internet traffic will be attributed to video content in 2019. Huge!
If you like our stories, there is an easy way to stay updated:
Follow @wersm
In need of more stats? Have a look at the infographic, and don't forget to share your predictions in the comments!

---
You might also like
---
More from Experts Talk
---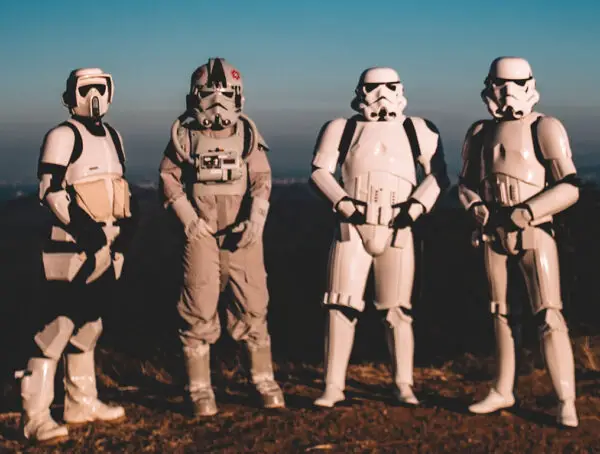 In this month's social media experiment, we set out to find out what LinkedIn pods are and whether they actually …