What's the best way to tell a story with Instagram Stories? Great question! Luckily for us, Facebook IQ has a few insights about this. 
A good story is nothing without the right way to tell it. Instagram Stories provide a great storytelling medium, but it's useless if the story itself isn't told in a way that will grab people's attention and make its message is clearly understood, right? As we all know, Instagram Stories disappear within 24 hours, so the engagement window is relatively narrow. Here's the best way to tell a story with the format, according to a recent survey done by Facebook IQ.
The survey examines and explores how people in four key markets – Brazil, Indonesia, the UK, and the US – perceive Instagram content within Stories. Within the same survey, Facebook IQ also "commissioned a commissioned a meta-analysis of US Instagram Stories ads," exploring the creative elements that will help capture attention and ultimately drive real business results.
First, the survey found that people in the four markets, "associate stories with heightened emotions" such as excitement, amusement, and inspiration. It's possible that this is because the Stories format "offers an experience that feels immersive" thus making it "a powerful way for advertisers to forge a deeper connection with their audiences." Furthermore, the meta-analysis found that several of the "strategies associated with high-performing, mobile-feed ads" i.e. "delivering information quickly," or "showcasing the brand or product advertised throughout" can be an effective driver for ads in stories.
https://www.facebook.com/WeAreSocialMedia/posts/1344372072335058
Finally, the survey found that "stories from businesses hold sway," as over 30% of Instagram DAUs surveyed in the four markets reported that they have become more interested in a brand or product after seeing it on Instagram Stories. This, and the above, led researchers to five key insights as "creative considerations for Instagram Stories ads."
1. Relevance matters.
On average, top-performing Instagram Stories ads in stories ranked higher on relevance than lower-performing ads in stories. They also grabbed attention, were easy to understand and fit the advertised brand.
2. Seconds add up.
On average, top-performing ads in stories were shorter and contained branding earlier than lower-performing ads in stories.
3. Fast pacing pays off.
Among ads in stories that contained multiple scenes, on average, scenes from top-performing ads were shorter than those from lower-performing ads.
4. Product demos boost results.
Only about half of the Instagram Stories ads we tested showed the advertised product in use, but those that did perform better on key metrics.
5. To be effective, bespoke ads must be mobile-optimized.
Nearly half of the ads we tested were built specifically for Instagram Stories, but few performed in the top third of all Instagram Stories ads studied — perhaps because they took longer to reveal the key message and contained longer scenes.
What the above ultimately means for marketers looking to use Instagram Stories effectively, is that they need to use stories to evoke emotion, optimise for mobile, and definitely to "play more." Marketers should consider sharing emotionally exciting content – movie trailers, live behind-the-scenes footage, etc. – that is optimised for mobile, and should experiment with the full range of creative tools offered within the format – filters, stickers, emojis, and more.
---
You might also like
---
More from Instagram
---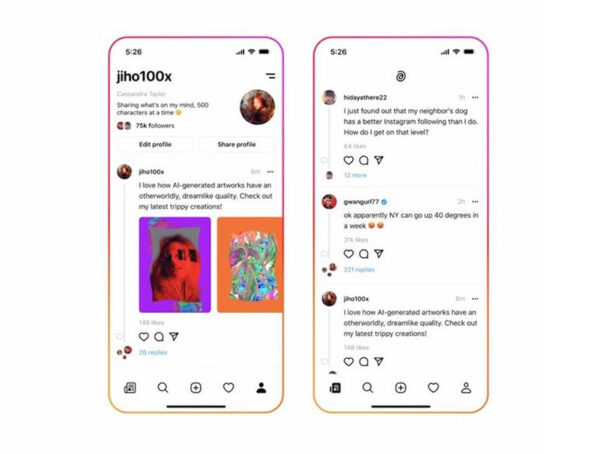 Instagram's rumored text-based Twitter competitor still does not have a name, but now we know what it might look like. The …