Apple has launched a new AR  app as part of its promotion for season 2 of its popular show For All Mankind on Apple TV+.
Apple is preparing to release the second season of its well-received Apple TV+ series For All Mankind, with For All Mankind: Time Capsule, an app that lets you discover details from the show in augmented reality and helps you prepare for the second season.
Download the app from the App Store, and you'll be asked to subscribe to Apple TV+ to watch the first season, but you can also view more content in AR, using Apple devices that have a LIDAR to offer the best experience. However, you can also use the app with other non-LIDAr devices as well.
As explained in the announcement,"'For All Mankind: Time Capsule' is a new augmented reality (AR) experience that brings the world of the popular Apple TV+ series 'For All Mankind' right into the homes of fans to uncover memories from the lives of Danny Stevens (Casey Johnson) and his parents, astronauts Gordo (Michael Dorman) and Tracy Stevens (Sarah Jones), in the decade between season one and season two."
The app offers an interactive AR experience that lets you join one of the show's characters – Danny – as he goes through artifacts that provide details about the other characters and the world of the show.
"AR presents a new and exciting opportunity to bring the world of 'For All Mankind' literally into the homes of the audience in a way that hasn't been possible before," explains Ron Moore, creator and executive producer of the show. "I was intrigued from the very beginning at the idea that we could use AR to immerse the audience in the alternate history aspect of the series, explaining and illustrating some of the historical events and technological advances that are implied in the show but which we never had a chance to fully present."
Each AR object in the app tells its own story: For example, a mixtape delves into how young love first began. A home Apple II computer is where Danny and Kelly exchange D-mails or play "Crater Quest."
Apple devices that have a LiDAR scanner – iPhone 12 Pro, iPhone 12 Pro Max, and iPad Pro – fans of the show will also be able to use a slide projector to look at photos of Danny and photos of the Stevens family, projected any wall. Various other items from the show – like newspapers or answering machines give more information about various happenings in the show and teasing what's coming in season 2.
You can download the "For All Mankind: Time Capsule" app for free from the App Store for iPhone or iPad in the US. The app will then be available in other regions around the world later this month. Season 2 will start airing on Friday, February 19, 2021.
---
You might also like
---
More from Tech
---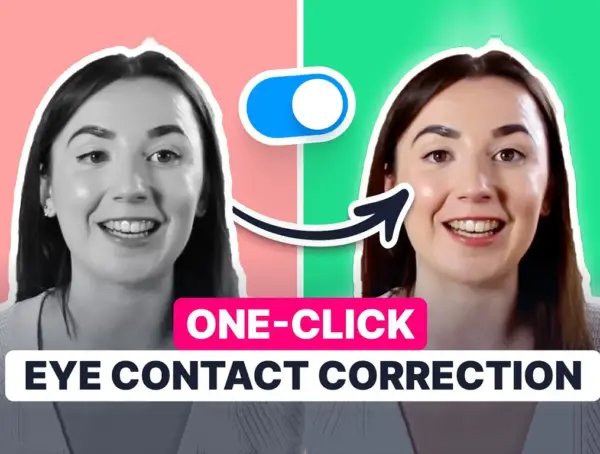 How many times have you struggled to keep eye contact with a camera when filming a video and reading off …