Despite a lack of enthusiasm when it launched, Instagram Stories soon became a huge success. Today, we look back at its evolution over the last two years.
Two years ago, on August 2, 2016, Instagram launched Stories. Just two months after it launched, over 100 million people were already using the feature every day. Two years on, over 400 million people actively use Instagram Stories every day.
Instagram Stories has been one of the most successful social media features so far. Why so? I believe it's because the focus was always on innovation.
400 million daily active users. Over 25 million active brands and businesses. Instagram Stories is so successful, most have forgotten the story behind its launch, and how the Internet then accused Instagram of "stealing" ideas from Snapchat.
The secret behind this success is actually very simple: This evolution was not an accident. From day one, Instagram "focused on bringing new, innovative and interactive experiences to the Stories format." And people loved it. From Boomerangs in November 2016 to Music Stickers this July, Instagram has always looked into bringing new and fun features to Stories.
Here is a retrospective on the evolution of Instagram Stories over the past two years:
August 2016: Stories launch
November 2016: Instagram integrates Boomerangs to Stories
February 2018: Instagram introduces "Type Mode"
May 2018: With Emoji sliders, users get an even funnier way to poll their friends
June 2018: Users can now use Music in Stories
July 2018: With "questions" users can now ask open questions to their followers and share the responses
Soon: Shopping on Stories
What is your favorite Instagram Stories feature?
---
You might also like
---
More from Instagram
---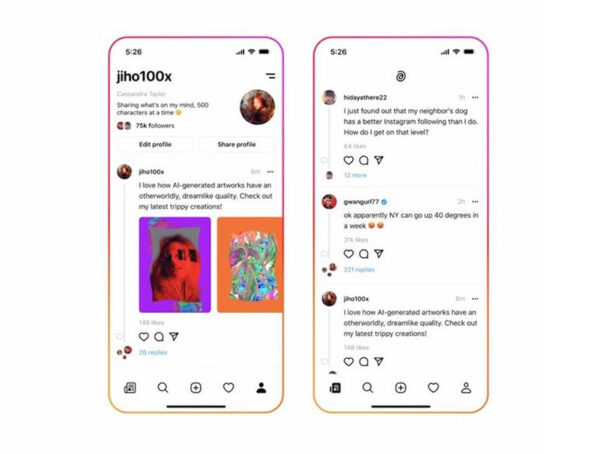 Instagram's rumored text-based Twitter competitor still does not have a name, but now we know what it might look like. The …