It turns out that Facebook is not content with just producing a copy of Snapchat – today, it is taking Stories to new heights with the introduction of a series of new features that let users add links, tag other users and Boomerang clips.
Facebook is known for being fast to innovate. Many criticised the company for giving birth to a Snapchat clone when it launched Stories, but Mark Zuckerberg and his team clearly have big plans for it. Here are the three new and exciting features that were announced today.
Mentions
Instagram users can now tag other users appearing in their Stories. While this may sound fluffy at first, this is music to the ears of so-called influencers who will now be able to redirect their users towards the Instagram handle of the brand they're promoting. The logic is the same for co-branded events, or indeed any occasions when users want to push their audience to a particular account.
The @mention in Stories works exactly the same as when a user tags someone in the comments section – when someone is being tagged, Instagram lets them know through a push notification.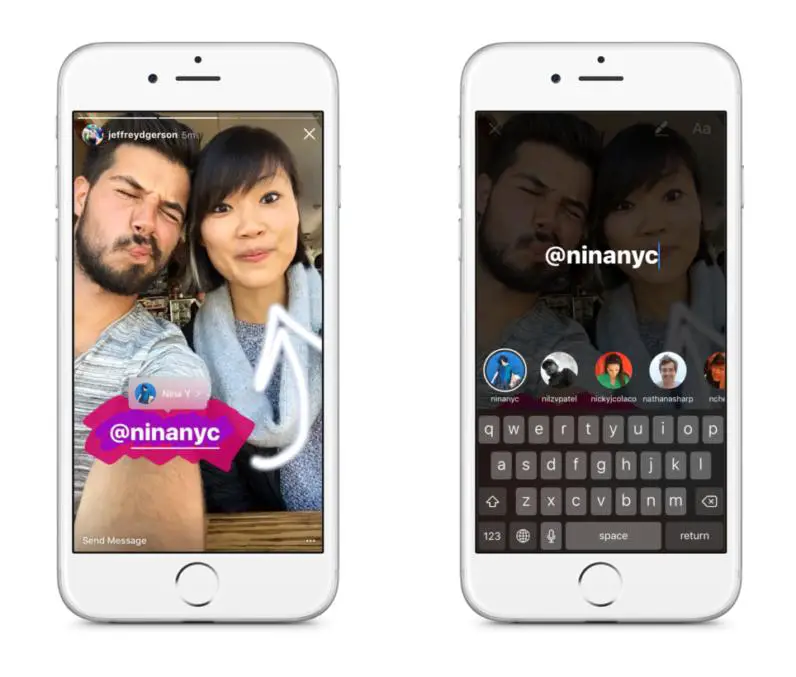 'See More' Links
Verified accounts can now offer a richer user experience, withe a new 'See more' option at the bottom of Stories. When viewers swipe up, they are redirected to the full content that can be read or watched without being driven from of the app.
While this feature is available to Verified accounts only, its extension to business accounts is only natural very soon.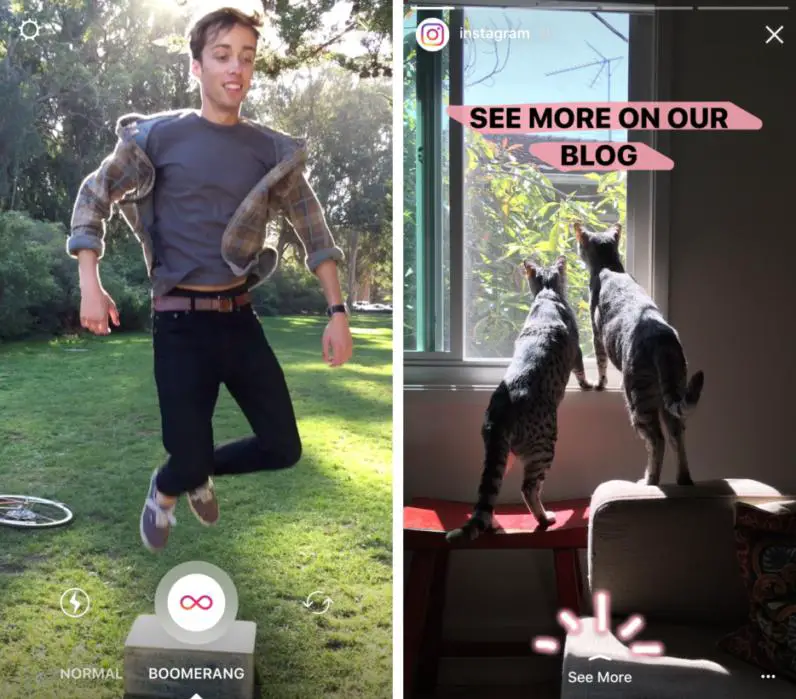 Boomerang Clips
Boomerang was launched about a year ago as a separate app, but it's fair to say that it hasn't been entirely popular. Today, Instagram is giving it a kick by bringing it to its main app, through Stories. In case you are not aware, Boomerang shoots a burst of photos, to create 1-second video loops.
The update will be welcomed by marketers, even though they will have to wait for links to be rolled out to business accounts. It will be interesting to see how longer-form content can be introduced via Stories. Snapchat, you have just been overtaken!
Featured image credit: Robert Katai
---
You might also like
---
More from Instagram
---
If you've suddenly seen Likes disappear from your posts on Instagram this week, you're not the only one.