Back in 2012 when Facebook announced it had bought Instagram for a whopping $1 billion, many thought it had made an expensive mistake. But six years down the line, a lot has changed. 
"A billion dollars of… money?" asked The Daily Show's host Jon Steward in April 2012. "For a thing that kind of ruins your pictures?" Facebook had just announced that it paid $1 billion for Instagram, a popular photo-sharing platform. Six years down the line and Instagram is the world's most popular app of its kind and could be worth 100 times what Facebook had initially paid for it.
According to a Bloomberg Intelligence analysis conducted by analyst Jitendra Waral, Instagram could be worth $100 billion as a stand-alone company. It has indeed come a long way since then.
When Facebook bought Instagram, it had 30 million iPhone users and around 1 million Android users. At the time, it was making no money and had no business model that could help it make any. On the other hand, Facebook's users were uploading 250 million photos each day, and the social network was preparing for its IPO. Photo sharing was at its heyday.
Today, Instagram has over 1 billion MAUs (just under half of Facebook's 2.2 billion) and is growing fast. It's continually adding new features (even ones it has copied from Snapchat), and its revenue may account for nearly 28% of Facebook's mobile ad revenue in 2018. Market research company eMarketer estimates that this will reach 40% by 2020. As a recent report explains: "With its rapidly increasing advertiser base, [Instagram] will quickly become the engine that drives growth for the whole."
Waral's analysis also points to Instagram's faster adoption curve, will lead the platform to surpass Facebook in terms of MAUs within the next five years. During the years, video has become more of a driver than photos, and Instagram has capitalised on this. It launched Instagram Stories in 2016, propelling it way past Snapchat (there are over 400 million DAUs on Instagram Stories today), and now it has launched IGTV, catering heavily for creators.
Right now, Instagram has all but killed off Snapchat with its own feature and is in direct competition with YouTube. How it will all pan out will depend on many factors, but it seems that Instagram is on an upward trajectory that will be difficult to stop.
---
You might also like
---
More from Instagram
---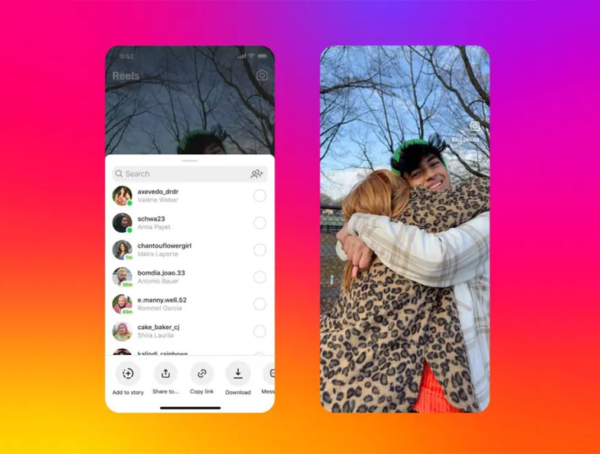 Instagram will finally let users download Reels posted by public accounts so they can share them outside the app. It took …