With 2016 almost wrapped up and ready to go, here are some of the top Instagram trends and how to use them in 2017 to be successful.
Instagram has come a long way from when it was just a simple image sharing app. Today, it's the second most popular social platform after Facebook, with over 600 million users, and has become an important visual tool for businesses to reach their audiences. Here are the trends that will shape the approach that businesses must take in 2017 in order to be successful on the platform.
Video's Dominance Will Continue 
One of 2017's buzzwords is video; and video content, whether pre-recorded or live, should be leveraged by social media marketers in the next year. Instagram itself says that video will account to 75% of data in the next four years, so brands need to learn how to effectively create it and use it. The many tools that Instagram offers, have lead to the democratisation of video creation, so everyone has the ability to create engaging content with little or no budget.
Mobile-First Approaches Will Win Big
Mobile is becoming increasingly important, and this is nowhere more evident than on Instagram. A mobile-first approach should be preferred, but it's not as simple as it sounds. A mobile-first strategy involves different user experiences on different digital properties. Instagram content should continue to be optimised to cater for users who browse it on their mobile devices.
Similarly, websites or other external linked properties should also be optimised for mobile use. And that doesn't just mean making them "responsive." Also, despite the fact that social commerce isn't that popular just yet, marketers need to make sure that a user's experience is consistent across properties.
Metrics Will Drive More Effective Customisation
Having a strategy and sticking to it, is all fine and dandy. But even the best strategies need to be customised if the metrics back it up. That's why it's so important to have good metrics that you can trust. Instagram has done a lot lately to be able to make the right metrics available to marketers on the platform.
In 2017, marketers will have more opportunities to carry out effective customisation of their content, responding mainly to information provided by Instagram itself. Being able to better reach their audience, marketers will be more successful in their strategies, and their customisations.
Competition Will Intensify
There are over 600 million users on Instagram, and we can only assume that strong growth will continue in 2017. With more and more brands joining the platform to reach their audiences, they should be prepared for more sophisticated competition. This would lead many to argue that Instagram is becoming "pay to play."
However, there are still opportunities for serious organic growth, especially since creativity is becoming easier. The sheer size of Instagram is also a serious consideration, as "more eyeballs" mean "more engagement."
Creativity Will Continue To Become Easier
With features like Instagram Stories, or Live, Instagram has put incredible creative tools in the hands of people. This has of course made it a lot easier both for users and brands to be creative on the platform. So, suddenly, the production of video (and live video in particular) has been democratised. Previously, it was only afforded by big budgets.
Finally, apart from offering the means to create better content and push creative boundaries, users and brands also have the ability to create effective ads for the platform's 600 million users.
---
You might also like
---
More from Instagram
---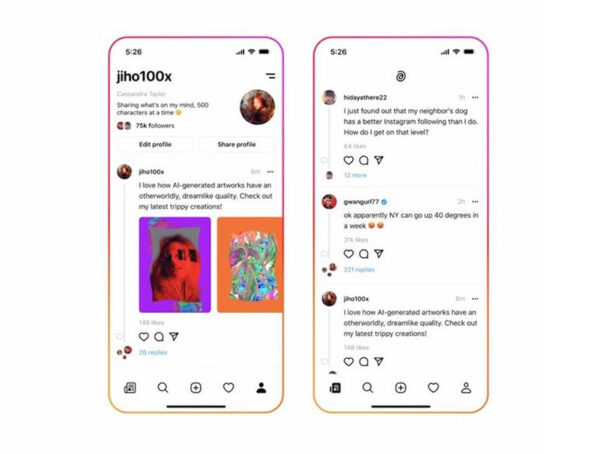 Instagram's rumored text-based Twitter competitor still does not have a name, but now we know what it might look like. The …