Social media and the campaigns that drive brand success, are nothing without the people who make things happen!
Each week we profile one innovative industry executive and get them to answer 12 questions. Then, we share their insight with you!
This week I had the opportunity to chat with Social Media Consultant, speaker, and "social media sensation", Grandma Mary herself, Andrea Vahl; one of Entrepreneur.com's 50 Favourite Online Influencers of 2014 and one of Boom Social's Top 30 Women in Social Media.
So lets get to it!
Hello Andrea!
Its actually really funny how I got started with social media. I liked last week's interview with Tim Polder, as I also started in a very different field than I practice now.
I actually started out as a Mechanical Engineer. I was always involved in the sales and marketing side of things and then ended up in Telecoms. I was laid off when that bubble burst, but that worked out, because I was able to stay at home with my 1-year old son. I even started an in-home wine tasting business (dream job right there) and then started a blog about social media using one of my Improv Comedy characters, Grandma Mary.  Through the growth of that blog, I was offered a book deal to co-author Facebook Marketing All-in-One for Dummies.
About Social Media In General
1. Which is your favorite social media platform? (please briefly explain why).
It still is Facebook. I have always loved Facebook best because of the rich conversations, the fact that so many people are there, and the opportunities for marketing.  Instagram is fun and I'm loving Blab right now, too.
2. Which social platform is used most by your brand/agency?
I do a lot of Facebook Ad campaigns for clients. That is my specialty right now.
3. In your opinion, what is the future of social media, and which platforms do you think will lead the way?
Facebook is still leading in my opinion.  I think that streaming video (Periscope, Meerkat, Blab) is going to change the game a bit in the future.
If you like our stories, there is an easy way to stay updated:
Follow @wersm
About Great Social Media Campaigns
4. Please tell us about the one social media campaign you liked the most this year.
There are a many great campaigns out there.  One B2B site I love is Maersk Line – they do a great job with all their social platforms.  Then I also like Prudential's Bring Your Challenges site.
I'm involved mostly with Facebook Ad campaigns. I have clients who spend $25/day on Facebook ads, and others that go all the way up to $1500/day. That's the good thing about Facebook Ads – They can work well for all budgets.
6. What is the most important thing brands and agencies must keep in mind, in order to build a successful social media campaign?
Make sure there is something valuable for your audience.  It's harder to sell directly on social media so I recommend focusing on giving something away (value) and growing the relationship.
7. In your opinion, which is the most important KPI to watch during a social media campaign?
Sales (conversions) are great, but I think leads do better on social media.  Use social media to grow your list and then use e-mail marketing to deepen that relationship and to do your selling.
About The Future Of Social Media Marketing
8. What will be the role of social media in the marketing mix of the future?
Social media is becoming more fragmented.  Now that there are so many places to be, a company can't always be everywhere.  So I think companies will do better by really focusing on 2-3 sites, and doing those well.  Bigger brands may have the budget to use all the social sites well, but smaller or medium-sized businesses should just pick the best ones to focus on.
9. What would you say is the biggest obstacle within the field of social media marketing?
Content.  Coming up with good content that is not a marketing message but interesting to their audience.
10. If you had to give one piece of advice to someone who has just started out in the industry, what would it be?
Make friends.  Focus on friendships, first online, and serving others.
11. In your opinion, which is the "ad format of the future"?
Meaningful moments that people want to share.  Dove is doing a great job with this.
Fun Fact
12. Finally, tell us one thing someone would NOT be able to find about you from looking at your social media profiles.
I'm afraid of squirrels and I make really good chocolate chip cookies.
---
You might also like
---
More from Interviews
---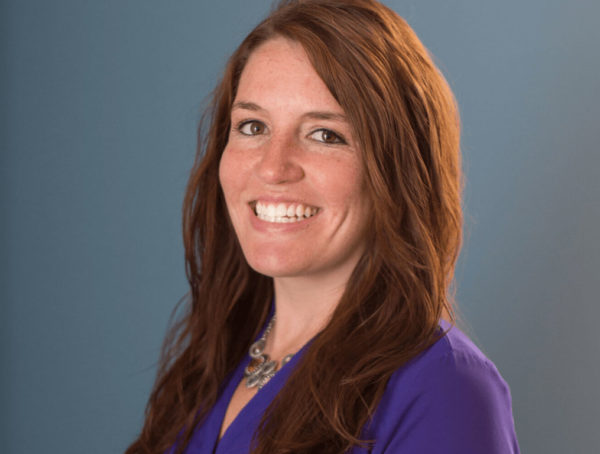 Please welcome this week's 12 Questions Expert Spotlight guest, Director of Brand Strategy & Marketing at Blue Magnet Interactive, Stephanie …