Social media and the campaigns that drive brand success, are nothing without the people who make things happen!
Each week we profile one innovative industry executive and get them to answer 12 questions. Then, we share their insight with you!
So this week I had the pleasure of chatting with Cheil Worldwide's Strategy & Innovation specialist, Mr. Tim Polder and it went a little something like this…
Hello Tim!
Hello! Good question: How did I end up here in advertising after I studying medicine? My mum is still wondering about that.
I didn't study advertising at uni, I went for the "becoming a doctor" thing. But, somewhere along the way, with a bunch of friends, I started doing creative stuff. Mostly in the digital, social and events sphere. Back in the day when agencies loved their TV ads and didn't really get the Twitters of this world.
Apart from having fun and being good at it, I absolutely loved it. And that's where creativity had an unfair competitive advantage over becoming a doctor. It was literally the thing I got out of bed for. For the last three years of my studies, I found myself jumping on the train to Amsterdam every Thursday at 5AM, to work with my mates. And those little event and social things, turned into an social/guerilla agency (we called it whiplash marketing) and the other one in a tremendously awesome events company. I'm really chuffed to have been on that journey with those guys.
So I juggled both medicine and creative. After I graduated I decided that I should do the thing I loved AND that I am good at. And just maybe even change little bits of the world for the better, instead of just one person at a time.
If you like our stories, there is an easy way to stay updated:
Follow @wersm
This journey took me through agencies like Saatchi & Saatchi, Leo Burnett, and then founding my own creative consultancy firm, Badabiem Badaboem, which took me to Hyper Island where I got snatched up by Daniele Fiandaca, the previous Head of Innovation at Cheil London.
About Social Media In General
1. Which is your favorite social media platform? (please briefly explain why)
If social media is about being social and socialising?
Then, it's simple: the "classic" one, Twitter. It's like the biggest pub in the world. As long as you are relevant, you can jump into any conversation. Plus Mr. Bingo and God are on there. Which is tremendously entertaining.
I also love the principle of Snapchat. Especially in this Orwellian age of data capture. The fact that your content (should) disappear, the evanescence of it; the concept is brilliant. You can be yourself, it's OK to be more real – instead of putting a filter over every aspect of your life. I also think there is something really clever in the likes of Tinder; They really have taken supply and demand aggregators to the next level and allow for new 'social' connections.
2. Which social platform is used most by your brand/agency? 
Honestly, we don't have a specific platform we gravitate towards. We try to use anything and everything that serves our client's business needs in the best way.
And even it's own needs: Cheil was quite clever in assisting its employees in finding and remembering names of their colleagues. All the personnel and their pictures can be found on the Cheil Pinterest board: "The Air In Our Lungs & The Blood In Our Veins". Which does really help when you work with a company of 200 people. It becomes tricky to remember everyone's name during your first week. All you need to know is a job title, or a thing they like, and you can find their name & their picture on our Pinterest board.
3. In your opinion, what is the future of social media, and which platforms do you think will lead the way?
Well, since most revenue comes currently from advertising; just look at the likes of Google or the products Twitter is selling; I reckon the ones that offer the best advertising opportunities. I reckon that in the near future, advertising & social media will continue to grow hand in hand.
If you like our stories, there is an easy way to stay updated:
Follow @wersm
However, with most advertising being rubbish, and with people having more and more tools available to block it, it's going to come down to being relevant. The data these social media platforms have, can help a lot in this.
To answer your question though, I honestly don't know which platform will lead the way, but I do think the battle will be won by those who figure out how to be relevant all the time, and build their platform accordingly.
What Google (with Youtube) is doing well, is assisting agencies in creating content, based on "passion points" and helping to target accordingly; Instead of shoving everyone into an ABC1 25-55 demographic. You and I might exist in the same media demographic, but that doesn't mean we care about the same things. Hence, it's about using data cleverly to inform (not define) creative, and targeting, in order to be relevant.
I reckon that whichever platform can crack that code, is going to come out on top. To be continued.
About Great Social Media Campaigns
4. Please tell us about the one social media campaign you liked the most this year.
I LOVED the "Vote for us, we'll vote for you" campaign. Tackling a very important social cause (domestic violence), applying connected thinking, making the most out of a social platform AND getting the desired outcome: changing the law. I tip my hat to Leo Burnett.
There was also a nice stunt thing done at a media awards show in Holland in order to get advertisers to think about other media than TV. When advertisers went for their toilet break, there was a TV playing their latest commercial, with the message "Isn't that great, taking a wee during an ad break? It also happens to be what most people in Holland do." A brilliant way to get people thinking & talking about other media, based on a lovely truth.
5. What about the latest campaign your brand or agency was involved in?
Our latest was the Samsung "School of Rugby" campaign where we at Cheil teamed up with BBH. We did the initial strategy and they came up with the core creative and made the TV stuff, while we handled the digital creative.
This was about Samsung sponsoring England's rugby team and making sense of that. The issue being, that in the eyes of the public, Samsung doesn't know a lot about rugby and it is a brand notoriously known for slapping it's logo on, well, everything. Then there are brands like Heineken, Guinness and O2, who have such a long history with the game, making it hard for a brand like Samsung to break into that space – especially if one is aiming at the hardcore rugby fans.
So rather than tailoring our campaign to the 8 million hardcore England rugby fans out there, our campaign focused on the 45 million other people that also don't really understand the game of rugby, just like us. That's the white space we went for. Especially with the Rugby World Cup coming up, there is a big group of Big Eventers who wanted to join in on the party, but don't necessarily get Rugby.
Our aim was to show those 45 million people, that they were not alone in not understanding the rather complicated sport of rugby.
If you think about how we learn, and a School implies learning, it is done by associating new things with things we already know. So that's what we did. While discussing techniques, rules, heritage that was relevant tot the upcoming match and thus remaining topical.
6. What is the most important thing brands and agencies must keep in mind, in order to build a successful social media campaign?
People don't care.
Let's not forget that. They rarely care about what brands have to say, since most of it is rubbish. There are so many brands that behave like they have come straight out of Jersey Shore. They enter the room, take their shirt off and say "Look at me! Now come over here and make out with me." Preferably in less than 30 seconds. Now brands are doing the same broadcasting thing on social media, but in under 140 characters.
People don't like to be spammed with crap point blank, nor do they want to be pursued around the internet with ads based around their browsing / shopping history. While we [as an industry] might think it's highly targeted, the normal person thinks it is just spam. Might be clever spam, but it's spam nonetheless.
If we want people to care, it's back to being relevant and thus offering something of value, while standing out in a cluttered and crowded world. It's a bloody open door: but be relevant, offer value and uncover what people REALLY care about. Otherwise, just don't say anything.
If you like our stories, there is an easy way to stay updated:
Follow @wersm
7. In your opinion, which is the most important KPI to watch during a social media campaign?
Hmm… that's a tricky one. I think it's sentiment. I mean you can do all kinds of tracking and we can sit her forever to discuss the worth of a like, share or favourite, but I reckon it's sentiment.
Since it basically shows us three things:
Is it relevant?
Did it make people care about something?
If so, how did it make them feel?
It goes back to the old Lovemarks idea by Kevin Roberts. It's emotion that gives us an unfair advantage over our competitors, because it allows us to better connect with people (/our customers). It also fits in snuggly with Maya Angelou's quote:
[quote]I've learned that people will forget what you said, people will forget what you did, but people will never forget how you made them feel.[/quote]
That still holds up and especially with social media, it's not JUST engaging people with touching TV ads (which I still love), but engaging them longer and keeping that conversation going.
If you like our stories, there is an easy way to stay updated:
Follow @wersm
About the Future Of Social Media Marketing
8. What will be the role of social media in the marketing mix of the future?
It will play a key role. It already does. Especially for those brands who don't just use social as a broadcasting tool: the old P of promotion. Thanks to datatracking we can amend on the fly, increase performance, due to making more informed decisions. Social media allows us to integrate properly. Pinterest has made pins "shoppable", Twitter introduced #AmazonCart, giving people another place to enter the shop and tie-in promotions. Social Media can help integrate and thankfully more and more brands are seeing that.
The brands that don't want to hop on the social media train, and just view it as another broadcasting channel, will likely fail.
If you like our stories, there is an easy way to stay updated:
Follow @wersm
9. What would you say is the biggest obstacle within the field of social media marketing?
Some clients & colleagues don't get it and they don't want to get it. As Eric Schmidt put it himself back in 2003:
[quote]Every two days now we create as much information as we did from the dawn of civilization up until 2003.[/quote]
So if that is our playing field today… A field where brands have to cut through, differentiate and be relevant: It's a job that has gotten a lot harder, a job that needs more than media spend to achieve success. Creativity has never been more important. And social media is a brilliant outlet to apply that creativity.
But now everything is connected, think about it. Replace the word digital or social with "connected" and that is the mindset one needs to have. People being stuck in a broadcast mindset is the biggest barrier there is.
10. If you had to give one piece of advice to someone who has just started out in the industry, what would it be?
The most important thing to do when starting out is to sit down, listen, and always take meeting notes. If you take the meeting notes and share them, you shape the agenda. Plus you learn a lot. Because you are listening and processing that info afterwards. That's one key trick I have learned when starting out.
Also don't be afraid to speak up. When you have something to say, say it. Just be relevant though. Don't try to be smart for the sake of being smart or to say something for the sake of saying something. Just make your team or client look good and you will do too. Have people go: "OK, she/he did his homework" and then be quiet again until the next opportunity.
No pressure though :).
11. In your opinion, which is the "ad format of the future"? 
I really do hope virtual reality takes off. Not just because I just think it is awesome ;-). Experiences are a tremendously powerful 'ad' tool and VR can potentially offer fantastic branded experiences.
The blokes at unit 9 have been investing in VR heavily, and doing some spectacular stuff. They are tackling all the other senses apart from sound and sight. They have been co-developing these awesome new impact suits. So, when you get beaten up in a game, you genuinely feel what's happening, due to the suit inflating. They have even incorporated smells. The possibilities are endless, and I'm really looking forward to playing around with it more.
Fun Fact
12. Finally, tell us one thing someone would NOT be able to find about you from looking at your social media profiles.
My first odd job was beheading tulips and my second job was sailing cows, since the land they grazed on flooded at night. So in the village I'm from, we put cows on a raft and sailed them from the farm to the land and back again in the evening.
It's a Dutch thing.
---
You might also like
---
More from Interviews
---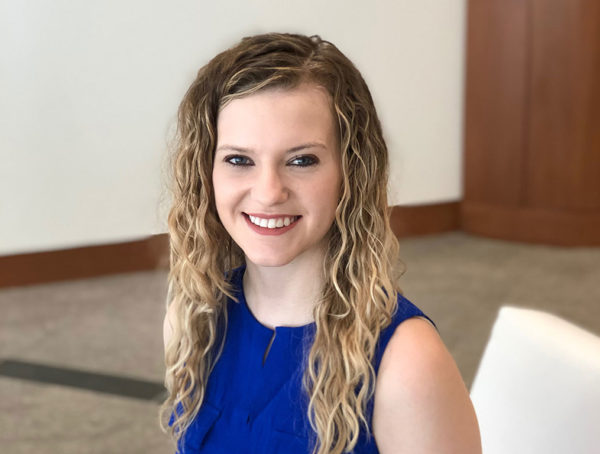 Please welcome this week's 12 Questions Expert Spotlight guest, Social Media Marketing Manager at Forrester (SiriusDecisions Product Line), Claire Kennedy.