Many brands are investing quite a bit of resources into their Twitter presence without always being convinced of the ROI they eventually obtain. Brands are often confused as to what they should or should not communicate on Twitter and many are yet to define the tone of voice they wish to use when talking to their followers.
A recent reply from @ArgosHelpers in the UK made followers smile and attracted more than 1,500 new followers with an "epic reply" to a customer's Tweet. The very same tweet got almost 10,000 retweets! The moment illustrates how willing people are to engage and follow a mixture of accounts on Twitter.
@BadManBugti Safe badman, we gettin sum more PS4 tings in wivin da next week y'get me. Soz bout da attitude, probz avin a bad day yo.  LD

— Argos Helpers (@ArgosHelpers) March 8, 2014
At the same time, a research by @Nielsen reported that 59% of UK Twitter users follow brands.
Why people follow brands on Twitter
The research, conducted recently for Twitter UK by @Nielsen, found that not only do UK Twitter users follow brands; they are eclectic, interested in a wide variety of brands ranging from automotive, fashion and finance to technology, video games and many more.
One of the key insights @Nielsen discovered is Twitter users following brands are keen to hear more from those brands. This suggests there is a major opportunity gap waiting to be filled by brands that can develop engaging accounts.
These numbers are echoed across Europe. @Nielsen found in Spain 67% of users follow brands, in the Netherlands 49% of users follow brands and in France 47% do.
Key points to remember
– 55% follow a brand because they love it
– 44% do so to be kept informed about new products and services
– Only 38% are current customers of the brands they follow
– 33% expects freebies
– 30% hope to get access to exclusive content
The following infographic presents the results of the research conducted by @Nielsen.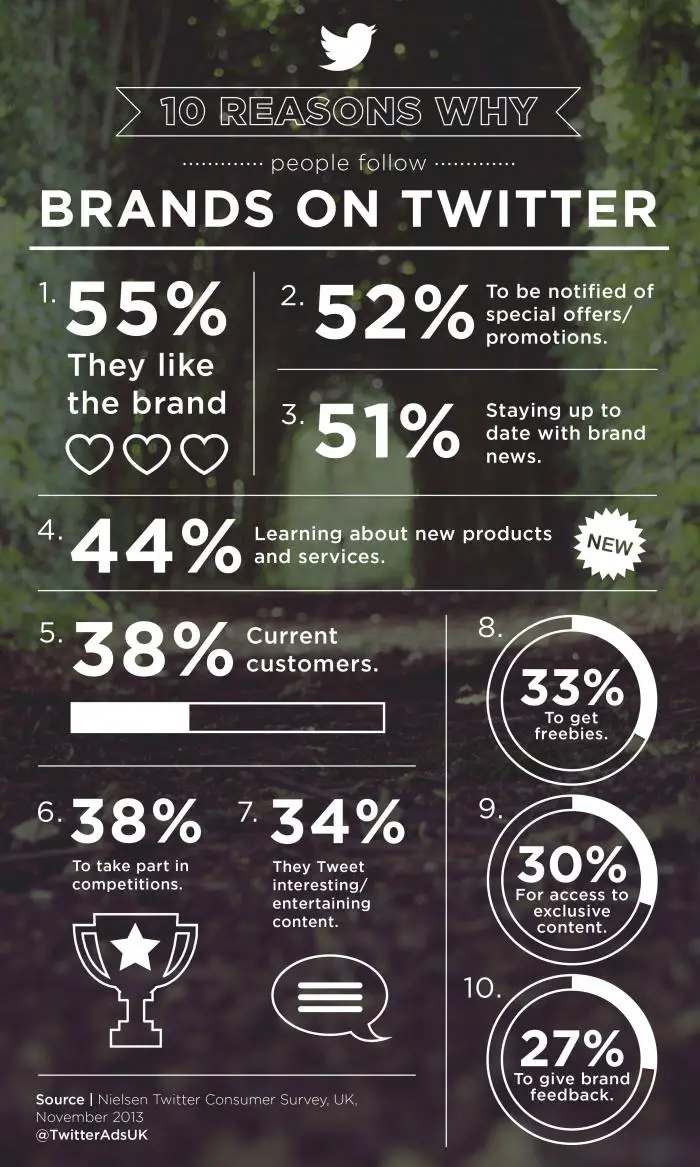 Now you should know what your followers expect on Twitter: to be treated as special members of your community and gain access to exclusive content, happenings and offers.
Related Stories:
Featured image from Jon Bradley
You might also like
---
More from Experts Talk
---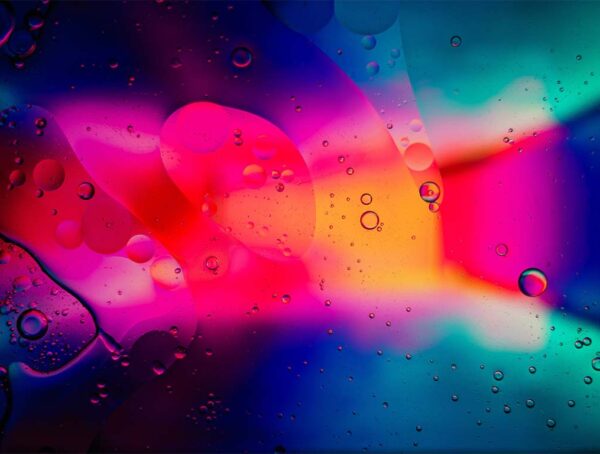 In this month's experiment, we set out to find out whether adding custom alt text on Instagram posts improves reach.