Google has announced that YouTube Studio, it's replacement for Creator Studio, is now available to all creators. The tool, which entered beta last year, will be the "default experience" for creators within the next few weeks. 
Last year, we reported that Google had created a new version of its Creator Studio, renamed simply YouTube Studio. Among other things, the new version offers creators better insights, new metrics, and much faster access to news, on top of the usual ability to upload videos, manage channels, and grow communities.
Creator Studio has always been one of the most important and invaluable tools for creators, and it's getting a well-deserved upgrade to which creators will be defaulting in the next few weeks. Creators will however still be given the option to switch back to their old experience on Creator Studio Classic, if they want to.
YouTube Studio brings "three new metrics," providing a better understanding of how videos perform, and a new Dashboard showing "personalized news and information" about a channel. The metrics that will be available in YouTube Analytics – Impressions, Impressions click-through rate, and Unique Viewers – rolled out to a small number of creators last week, but should be available to all in YouTube Studio in the next few weeks.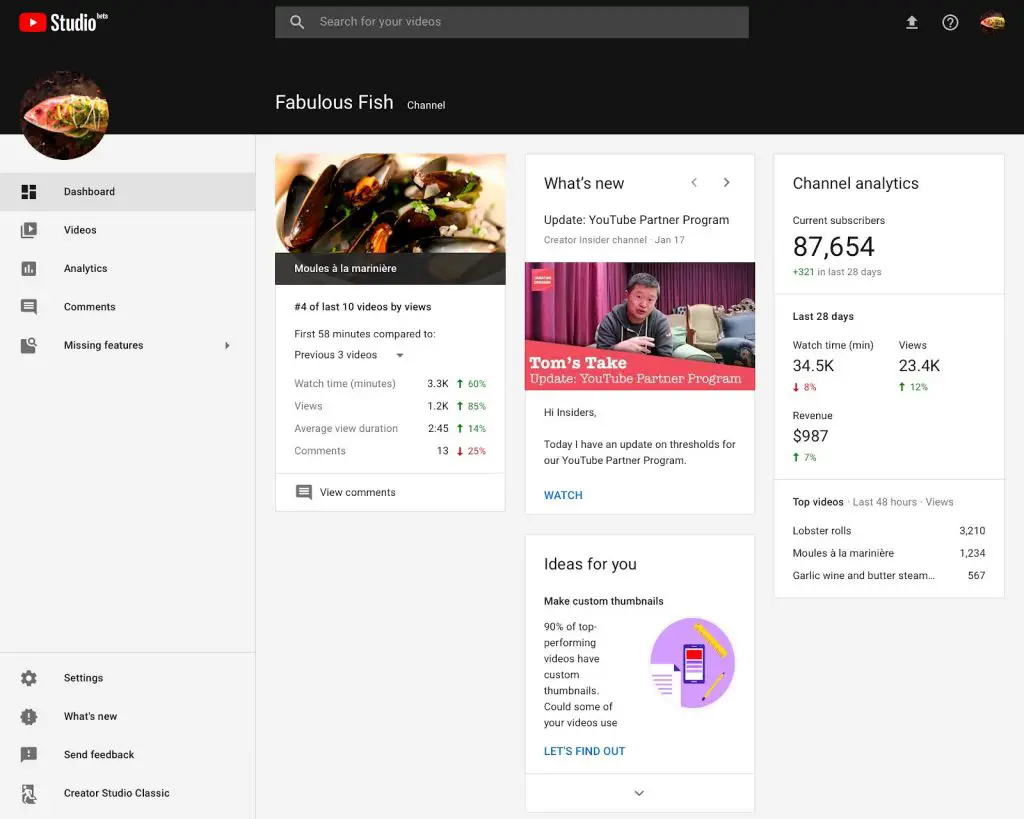 For creators who prefer the familiarity of Creators Studio Classic, the metrics will also be appearing there soon.
In a recent announcement detailing the new features, Google explained the metrics further:
Impressions
Impressions are counted when viewers see a video thumbnail. Impressions tell a creator what the potential reach of his/her content is. Impressions are opportunities to earn views. As Assaf Reifer, Product Manager for YouTube Analytics and Ezequiel Baril, Product Manager for YouTube Studio explain: "It's important to note that the impression metric only reflects impressions generated by […] thumbnails on YouTube, including thumbnails on the homepage, subscription feed, search, and "up next" section."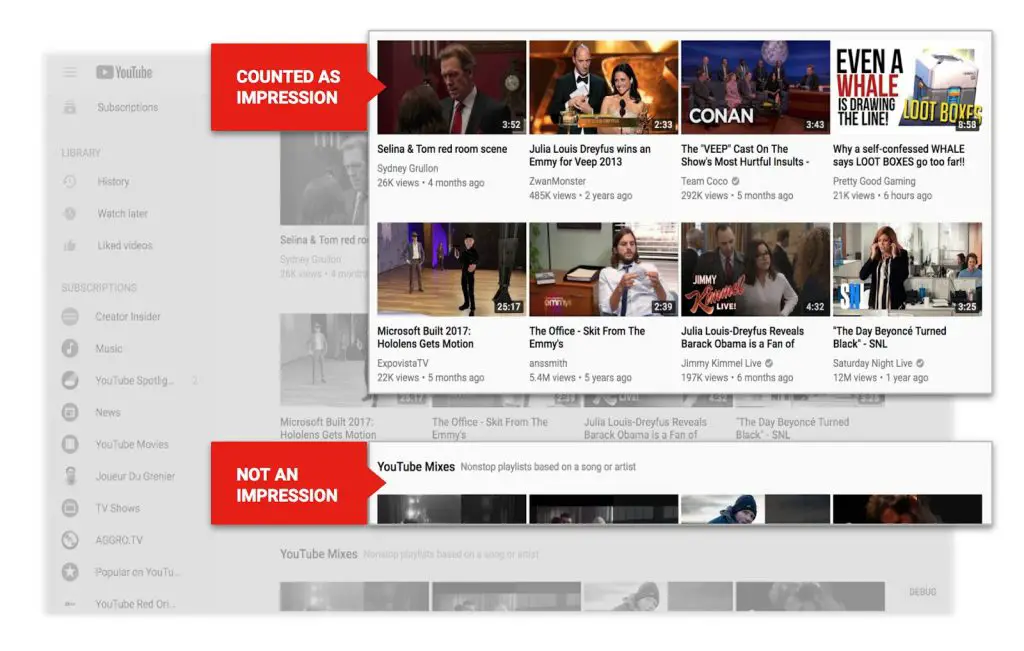 Impressions Click-through Rate
The impressions click-through rate metric "shows you the percentage of your impressions on YouTube that turned into views." It is affected by different factors… As Reifer and Baril explain, "effective thumbnails and titles that attract your target audience may drive this rate up." As a metric, it can help a creator make "make more informed decisions on how to optimize […] titles and thumbnails."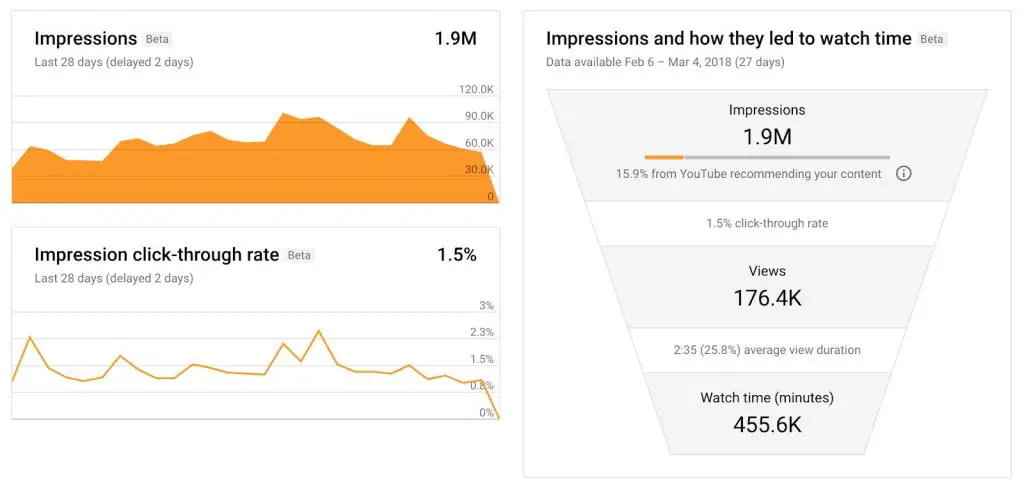 Unique Viewers
The unique viewers metric "shows the estimated number of different people who watch […] videos over a period of time," whether they watch on desktop, mobile or watched more than one video –  they will still count as unique viewers. Reifer and Baril explain that creators can "use this data to compare [their] audience size to [their] subscriber base, and identify videos that helped reach a wider audience." It's information that can guide a creator's content strategy and/or showcase true reach when discussing deals and partnerships with brands etc.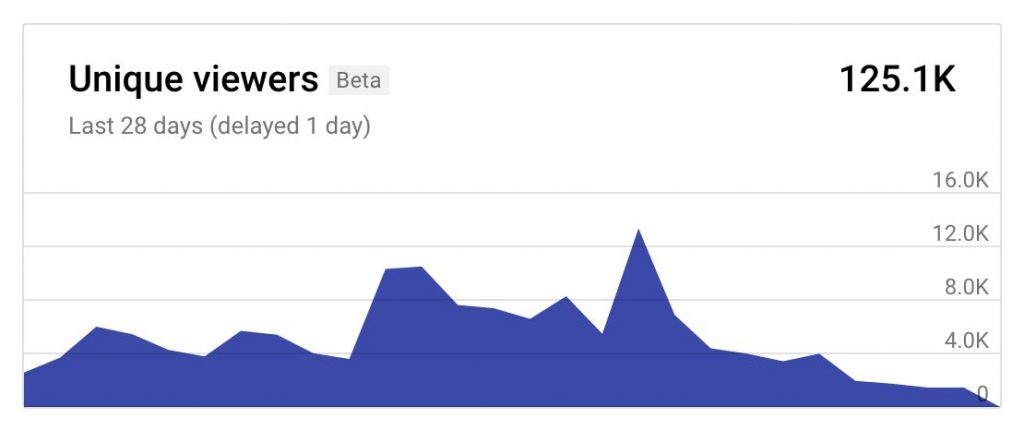 Finally, YouTube Studio also introduces a new "Dashboard" that provides a snapshot of latest uploads, recommendations personalised to the specific channel, and access to news that should interest a creator. The Dashboard will roll out to all channels in the next few weeks and based on information and feedback Google will be adding more content to it.
---
You might also like
---
More from YouTube
---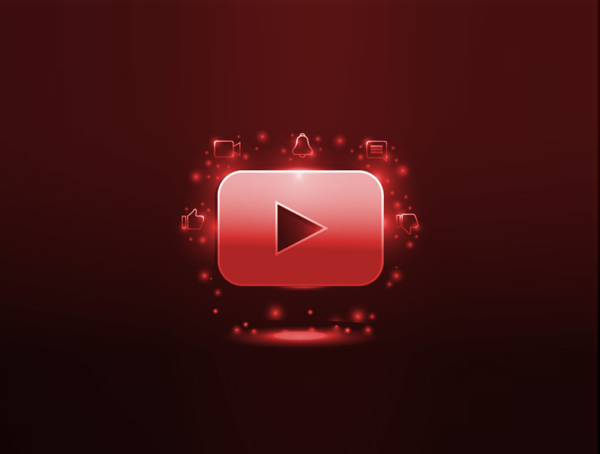 The YouTube Partner Program will now be open to creators once they reach 500 subscribers, allowing smaller creator to monetize …