At Advertising Week New York this week, YouTube has announced Extensions for Video Ads and improved brand lift metrics.
As Vishal Sharma, Vice President of Product Management at YouTube Ads explains, video is a very big part of the consumer journey, and that it presents "an exciting opportunity for marketers to build connections that drive better business outcomes."
With that in mind, YouTube wants to help advertisers become better and more effective at video storytelling. Announced at Advertising Week New York, this week, YouTube announced two new ways for marketers to become more effective as full-funnel storytellers.
Extensions for Video Ads
To help viewers take action, YouTube is adding ad extensions to its video ads. As Sharma explains, "Video ads will become more actionable with a greater variety of ad extensions. Similar to extensions on Search ads, extensions on YouTube enhance your video ad with additional useful information—giving consumers more reasons to take action."
Advertisers can already add location and form extensions to TrueView in-stream ads – the feature is still in beta – but YouTube is now "exploring additional use cases that encourage viewers to complete lower-funnel actions." These actions can be anything from "finding the next movie showtime," to "downloading an app" or "booking a trip."
Brands that have tried the new extensions have seen an incredible rise in Ad Recall, and CTR.
Brand Lift Measurement
YouTube's Brand Lift measurement allows advertisers to take advantage of the full impact of their video campaigns. As Sharma explains "video storytelling isn't just about driving short-term campaign wins—it's also about driving measurable results at every stage of the consumer journey."
So, YouTube is evolving its Brand Lift solution and partnering with IRI to get better measurement and the ability to act on both upper- and lower-funnel metrics.
Advertisers will soon be able to set up Brand Lift studies directly in Google Ads or Display & Video 360. They will also then be able to view reports with their other ad metrics. Also, YouTube has started to sent Brand Lift surveys throughout the duration of campaigns. This allows advertisers to understand how their video ads are influencing viewer perceptions in near real time.
There are also two new metrics available: Lifted users, or the number of people who were influenced by an ad, and cost-per-lifted-user to make it easier for advertisers to optimize their campaign's effectiveness and cost-efficiency. To get the most out of these new measurement tools, YouTube recommends using Maximize Lift bidding.
To ensure that advertisers are able to measure effectively, YouTube is "ramping up" its investments in Google Measurement Partners and is adding IRI, in addition to Nielsen Catalina Solutions (NCS) and Oracle Data Cloud.
---
You might also like
---
More from YouTube
---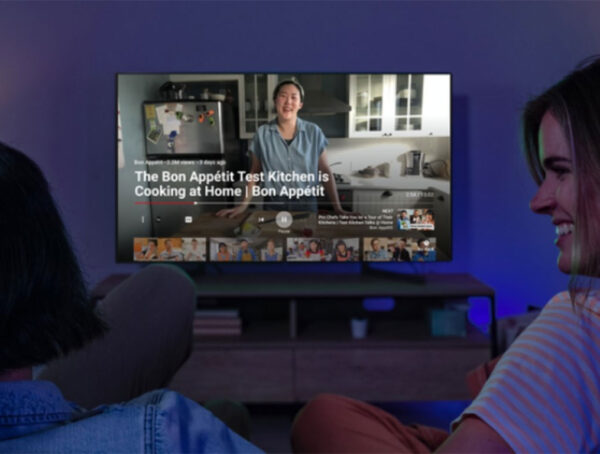 YouTube is bringing longer unskippable ads to its TV app, unless you're paying for the platform's premium subscription YouTube says these …