YouTube has introduced a range of tools that help people better understand their usage of the app and work on disconnecting from time to time.
At I/O in May, YouTube announced that it was launching new tools to help users take charge of their digital wellbeing, and as of this week these tools will be available in one dashboard, together with a personal "time watched profile." The idea is to help users better understand how long they spend on YouTube and fit their watching habits into their lives more effectively.
In a blog post this week, Brian Marquardt, Director of Product Management at YouTube, shared four ways in which these tools can help users get started with their digital wellbeing:
1. Know how much you watch
To give users a better understanding of how much they watch, YouTube is rolling out a profile built into the account menu that tells them how long they've watched YouTube videos today, yesterday, and over the past seven days.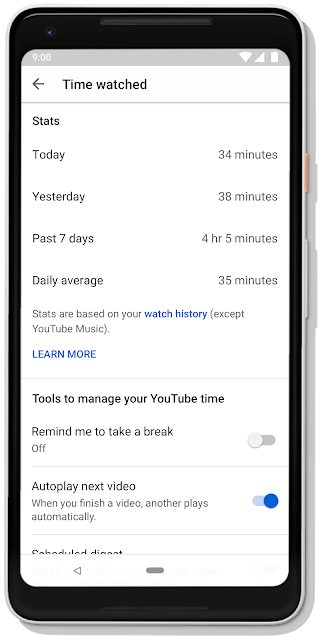 2. Remind yourself to take a break
Knowing how much they watch is not enough. Setting a limit is the next step. As Marquardt explains, "It's easy to lose track of time when you're having fun," so YouTube has built a feature that gives people the opportunity to set a reminder that will tell them to take a break after a time limit they've decided.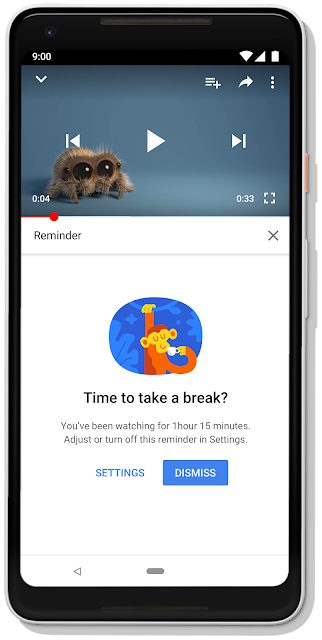 3. Keep it to one notification a day
Users can now bundle all their YouTube push notifications into one single notification per day at a specific time. To do so, all they have to do is go to their settings and switch to when they'd like to receive the digest notification.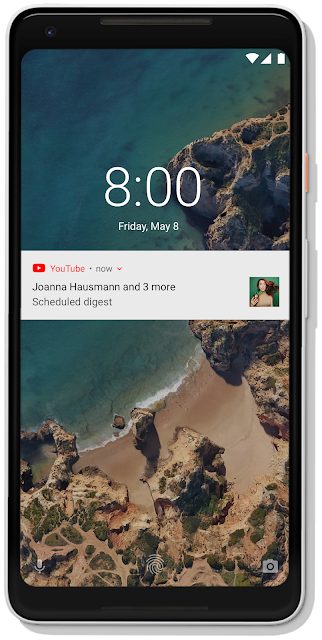 4. Disable notification sounds and vibrations
To go one step further, and to disconnect almost entirely, users can now also request that all notifications are sent without sound and vibration at specific times of the day – i.e. between 10 pm and 8 am. Users can also enable sounds and vibrations or customise the start and end time in their settings.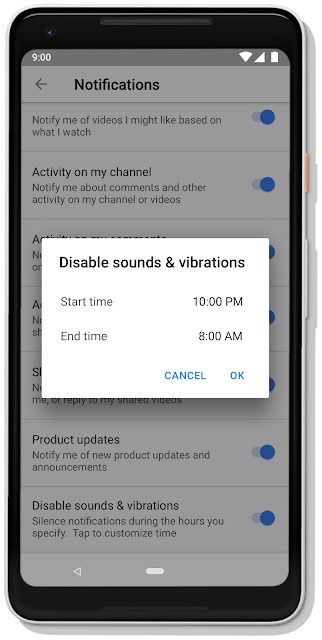 ---
You might also like
---
More from Youtube
---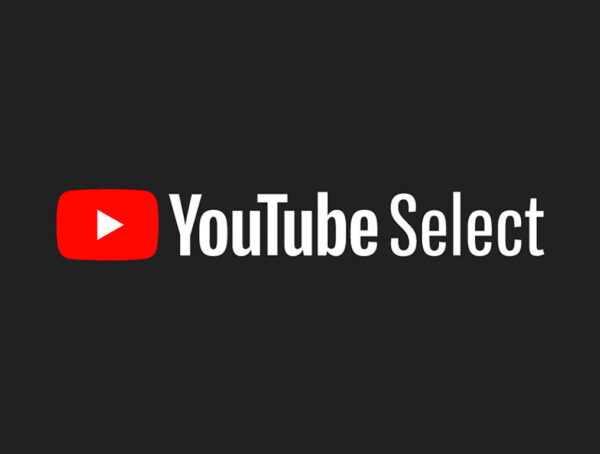 YouTube has announced an expansion of its upfront and seasonal sponsorship offerings on YouTube Select in the U.S.