Vimeo Create, a video-making tool specifically built to help SMBs make great social videos in minutes, is now available on desktop and mobile.
Video is a very important media format on social media these days, with more and more businesses turning to it to engage their audiences or sell their products and services. However, creating great videos is not that easy, and only a small percentage of small business owners feel they create enough of them.
Yes, it can be both a time-consuming and costly endeavor, and  that's why Vimeo rolled out Vimeo Create earlier this year: to provide small and medium-sized businesses with "a quick and easy video-maker for high-impact social videos."
Vimeo Create was built specifically for small and medium-sized businesses that don't have the resources or the experience to make videos for social media. The tool is now out of beta and is available on desktop, Android, and iOS.
You can use it to create Stories, ads, engagement posts, and more, and you can then publish them on your social channels from within your Vimeo account.
When you begin, you can either get inspired with some professionally-designed templates or start from scratch using personal footage or videos from an integrated stock library. You can customize your videos for your brand, matching colors, fonts, logos, etc. Once you're done with the visual side of things, you can move onto the audio with music from a built-in library.
Vimeo says that the tool uses "smart technology that does all the editing work." I don't know what that means exactly, but Vimeo likens it to "actual magic." We have yet to test Vimeo Create extensively, so we will take that statement with a pinch of salt.
Vimeo Create offers access to Vimeo's video marketing tools, which means team collaboration, easy distribution on social platforms (and website), as well as video insights for your videos.
You can try Vimeo Create for free, but you will need to upgrade if you'd like to access premium features like the ability to save and share your video. You can also get a free trial of the full suite of capabilities.
In the next few months, Vimeo promises more content "to help you tell richer stories" with new templates, styles, graphics, stickers, and music. Also, new advanced editing controls are also on their way to help you control the position, timing, and composition of all elements in your videos.
Finally, you will soon be able to integrate it with Dropbox, Google, Facebook, and other accounts to find and use assets.
Vimeo Create looks like a useful tool for marketers who are limited by their know-how and resources, as it seems really simple to use. However, there are quite a few video makers out there already that could compete with better and more well-rounded features.
---
You might also like
---
More from Tech
---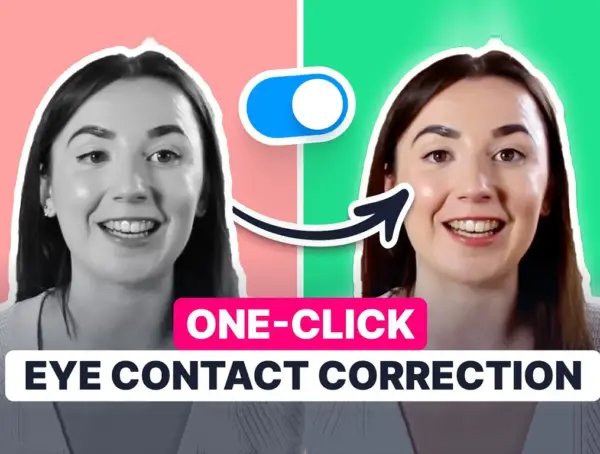 How many times have you struggled to keep eye contact with a camera when filming a video and reading off …