Twitter's new ad unit – Promoted Trend Spotlight – lets advertisers take over the coveted Explore tab with six-second videos, GIFs, or static images.
Twitter's Explore tab is a premium and highly coveted space for brands. Users go there to discover new content and with an open mind to connect and interact with brands. And now there is an ad unit to let you take advantage of this premium real estate.
"Twitter's collection of trending topics and hashtags is where people go to see what's happening, making it a prime location for advertisers to connect with the conversation and people."
This week, Twitter announced "Promoted Trend Spotlight" a new ad unit available in Japan, the U.K. and the U.S. – with plans to expand in Australia, Brazil, Canada, France, Germany, India, Indonesia, Mexico, Saudi Arabia, South Korea, Spain, and Thailand.
The ad unit supports six-second videos, GIFs, and static images, and runs edge to edge on mobile devices.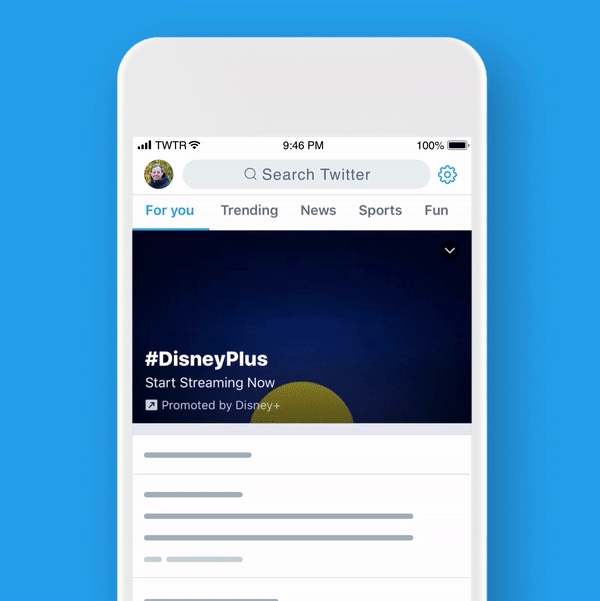 The novelty is that branded content that appears via Promoted Trend Spotlight will only appear for a user's first two visits of the day. After that, the placement will revert to Twitter's standard editorial content and the ad will be served with regular Promoted Trend placement. Advertisers will have the opportunity to switch out creative during the day, giving them the ability to sequence their messaging.
According to an eye-tracking study from global behavioral research company EyeSee, users spent 26% more time looking at Promoted Trend Spotlight ad units than at Promoted Trend units, leading to a 113% jump in ad recall, an 18% gain in brand consideration and an increase of 67% in likelihood of using the brand's products or services in the future.
Promoted Trend Spotlight key features
1. Captures attention: With immersive, full-width creative, it captures attention and reinforces your message.
2. Differentiates your brand: It sits atop the Explore tab, so it differentiates your brand from other placements on Twitter by appearing next to highly curated editorial content.
3. Surfaces conversation: It ties together the prominent placement and expansive coverage atop Twitter's Explore tab, providing the opportunity to generate conversation and invite discussion.
---
You might also like
---
More from Twitter
---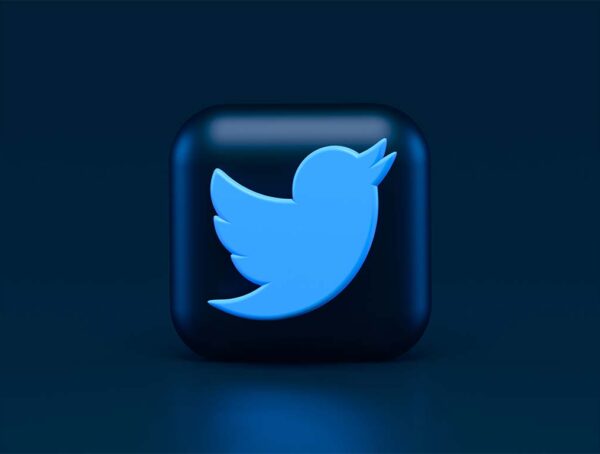 Not only do Twitter Blue subscribers get to edit their tweets, but now they will have up to 60 minutes …