Twitter announced it's introducing frequency caps for ads on its platform. The feature will be available globally.
One of the most important parts of any successful campaign is effective audience reach – which is why Twitter is introducing a new frequency cap feature. Advertisers can now more easily optimize their campaigns by delivering controlled impression delivery and audience reach over a longer time.
Frequency caps let advertisers maximize audience reach by redistributing impressions to new users and controlling how many times someone sees an ad throughout the duration of a campaign.
Furthermore, they give them more control over media delivery so they can further optimize for specific outcomes.
As of last week, frequency caps are now available within ad group settings for Reach, Engagement, Video Views, and Pre-Roll Views objectives – by default.
Twitter says it researched optimal frequency settings and campaign duration to help customers get expected outcomes at scale.
Optimal Frequency
Weekly exposure frequency drives upper-funnel brand metrics, and Twitter found that up to 80% of the potential impact on Ad Recall and Brand Awareness happens within the first 2 exposures per week of a campaign.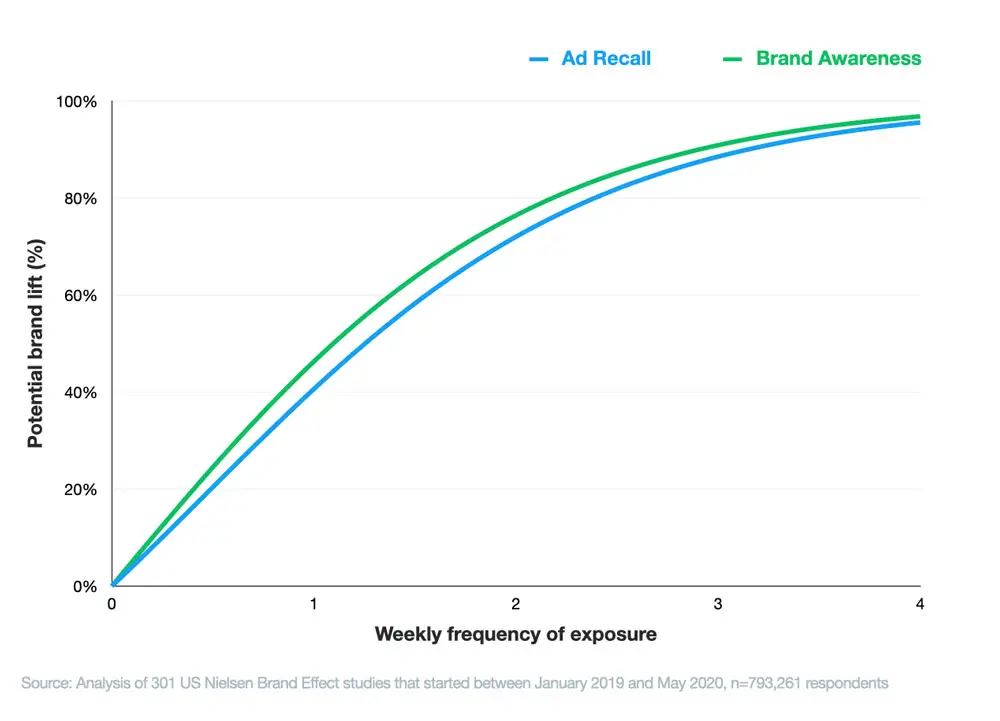 Further down the funnel, a higher frequency is necessary to increase lift. In its analysis of Campaign Awareness, this was most apparent, with more exposures per week needed to achieve 80% of the overall potential impact.
Increased weekly frequency can provide more value as each added weekly exposure will diminish relative to first impressions. Therefore, if an advertiser increases the weekly frequency of exposure with a fixed campaign budget, there is a trade-off on the size of the audience reach.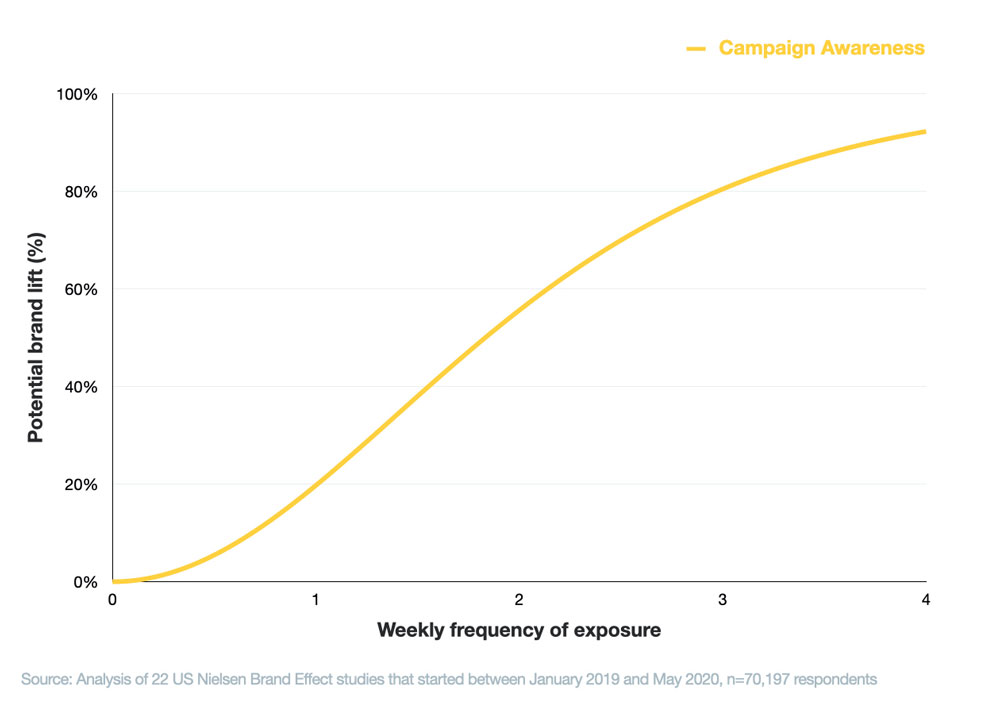 Optimal Campaign Length
The length of a Twitter ad campaign will drive upper-funnel brand metrics, with campaigns between 4 and 12 weeks seeing higher lifts in Recall (+5%), Brand Awareness (+18%), and Campaign Awareness (+14%), compared to those with flights under 4 weeks at 4 exposures per week.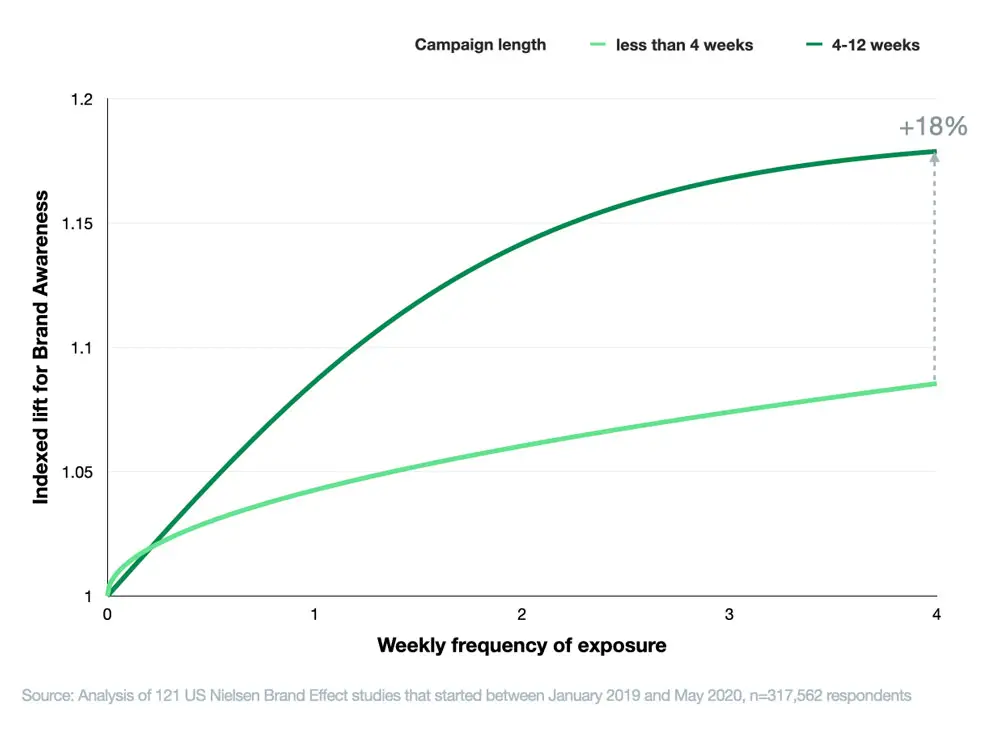 ---
You might also like
---
More from Twitter
---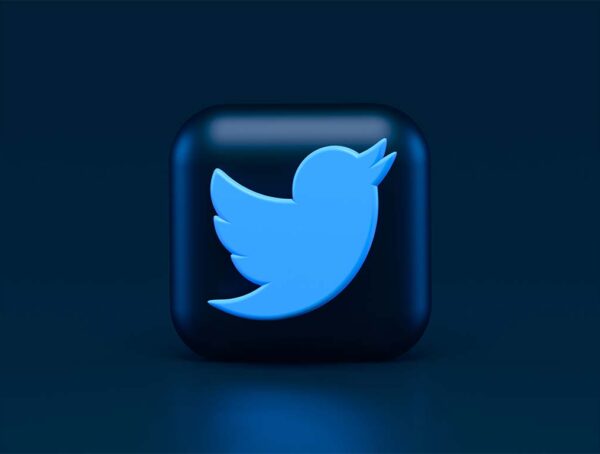 Not only do Twitter Blue subscribers get to edit their tweets, but now they will have up to 60 minutes …