On the tips of tongues in industries like social media and beyond, Artificial Intelligence (AI) and automation have certainly built up their fair share of a fanbase.
But, the real question remains… what effect will AI have on the industry? While I'd love to share my point of view, I think it is only fair you shape your own conclusion with the below in mind. But first, let's get down to basics.
What Is AI?
No beating around the bush here. Straight from Techopedia: "Artificial intelligence (AI) is an area of computer science that emphasizes the creation of intelligent machines that work and react like humans. Some of the activities computers with artificial intelligence are designed for include: Speech recognition, learning, and planning / problem-solving."
Also known as 'machine learning'. Which means AI quite frankly isn't the end all be all overnight. These machine learning processes take time. And while the effects could very well benefit social media features development such as personalized experiences, automating multi-channel strategies and streamline customer experiences (all to be discussed in a future article), just like anything else, it comes with its flaws/challenges.
What Are The Key Challenges We Face With AI?
Well according to Forrester's Vice President and Principal Analyst, Thomas Husson:
Thus forcing said CMOs to also think about the bigger picture or the long-term impacts innovations like AI could have – which he considers to usually be underestimated. But the bigger issues he points out surround: building back up the already tarnished customer trust, the lack of control of portrayal of the brand story, monitoring the outputs, identifying the right partners and what I mentioned last week, the death of the 'traditional' agency.
So let's briefly chat about those for a minute.
How Do You Build Customer Trust Through AI?
Well, it will certainly come down to transparency now, won't it? Why? Because AI needs to acquire data and use it 'responsibly' in the eyes of the consumer. But what isn't considered is the AI that surrounds us every day – both apparent and conspicuous. From the likes of Alexa to self-driving cars and your mobile phone, AI surrounds us. So building it into your marketing strategies should be easy right? Wrong. According to Roy Pereira, via ITProPortal, General Data Protection Regulation (GDPR) here in Europe slightly complicates things with a list of its own pros and cons for enterprises. The outcome? Still up for debate.
Letting A 'Machine' Tell Your Brand Story.
Let's be honest, we all like to be in control of how we are portrayed online and brands are no different. So what happens when the Artificial Intelligence goes awry? Those looking to implement AI will have to take precautions as to the algorithms behind it. Remember how I said AI won't solve problems overnight? Again… AI will need to be methodically tested and foolproofed which lends itself to the next point…
Monitoring The Outputs
Like a well-oiled machine, algorithms are meant to be changed and optimised for performance or with the above in mind. And that means human intervention and monitoring… Talk about a labour intensive process!
Identifying The Right Partners
Trusted partners are a valuable asset to any business. But when it comes to the use of data in a responsible manner as outlined in GDPR, you'll want to make sure the people or external partners you are working with have a good grip on the advertising and data privacy standards. You can chalk that one up to Cambridge Analytica.
And finally…
The Death Of The 'Traditional' Agency
It is really no surprise this comes to "front of mind" again because automation will have a BIG part to play in the death of the agency much like its spawn, programmatic – although not quite as successful has for media agencies across the globe. But with digitised processing taking over man-powered tasks the 'traditional' large agencies or those not willing to innovate will come crashing down…
So while we all have yet to succumb to automation and AI, it is very much the future with A LOT to consider in the years to come.
And while I have taken a quite morbid approach to introducing AI and automation, I want to assure you, that a more sunshine and rainbows version will follow; highlighting the good to come from AI. Thus enabling you to truly draw your own conclusion the use of Artificial Intelligence in social media and marketing. So stay tuned!
Featured Image: courtesy of Income.com
---
You might also like
---
More from Experts Talk
---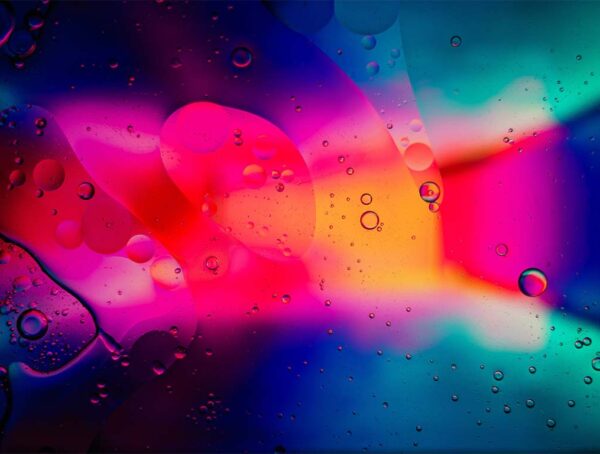 In this month's experiment, we set out to find out whether adding custom alt text on Instagram posts improves reach.