In a bid to boost audience reach, Snapchat is testing a feature that lets users easily share more types of content beyond its platform.
Two years ago, Snapchat announced it was starting to allow users to share public Stories – Official Stories, Our Stories, and Search Stories – with special sharing links via email, message, or other social platforms. Now, according to a recent report from Axios, Snapchat is testing a feature that could allow its users to share other Snapchat content off-platform.
The move makes it easy for users to easily share content that was previously only available within the app – like original shows, content from Discover partners, and celebrity Snaps. Specifically, the update will allow the sharing of "Snap Originals," "Shows" and "Publisher Stories" with friends, via shareable links.
Furthermore, users can also share "Our Stories," photos and videos from others within specific communities – collected and categorized by Snapchat. According to Axios, "these types of 'Stories' can be especially newsy during breaking news events, like hurricanes or protests."
When shared, the links lead users back to the Snapchat app itself, or to a web/mobile web-viewing experience. Content will, however, continue to be hosted and streamed from Snapchat's servers and online media player.
A spokesperson told Axios: "We're always exploring ways to make it even easier to view Snapchat's engaging and topical content and share it with your friends."
Also according to the report, Snapchat is reportedly running a test that rebrands its "For You" personalized content feed to "Spotlight." The feed will display content from Snap creators, curated Snapchat stories, and premium content – i.e. "Discover" shows or "Publisher Stories."
Finally, users will be able to submit their best Snaps to the new feed. Right now, they can post their Snaps to be considered for Snapchat's "Our Story" community feed. Snapchat will check and approve any Snaps submitted to "Spotlight."
---
You might also like
---
More from Snapchat
---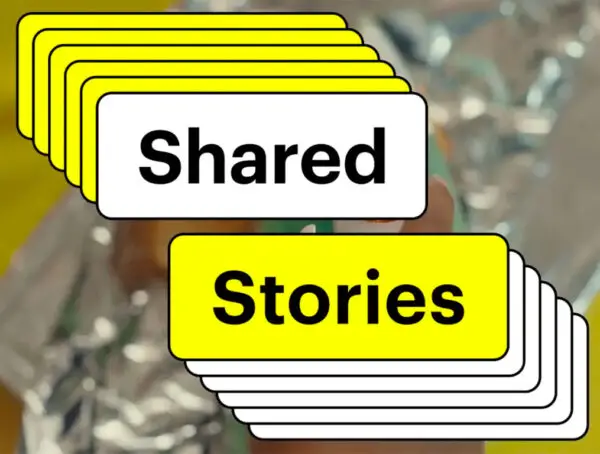 Snapchat shared stories will let users who have been added to custom stories invite their own friends to contribute. Custom Stories …