As part of its mission to woo creators, and keep them on its platform, Snapchat is starting to test sticker packs made by creators. 
Following last week's launch of "Snapchat Storytellers" – a program meant to bring creators and brands together for collaborations – Snapchat is continuing to shower creators with love; aka "new things to do on its platform."
Last week the first creator – Geir Ove Pederson, aka Geeohsnap – launched his own sticker pack on Snapchat, and on July 29, Ketnipz, Harry Hambley's popular cartoon also appeared as a sticker pack on the app. The sticker packs show up when users click on the "star button" within Snapchat's sticker section.
https://twitter.com/Ketnipz/status/1023679130414600192?ref_src=twsrc%5Etfw%7Ctwcamp%5Etweetembed%7Ctwterm%5E1023679130414600192&ref_url=https%3A%2F%2Fdigiday.com%2Fmarketing%2Fsnapchat-quietly-launched-sticker-packs-win-creators%2F
Reports also say that sticker packs from Cyrene Quiamco, aka CyreneQ, Alex Richter, aka decalex, Audrey Spencer, aka cakes1todough1, and Mike Metzler, aka Metz044, are also coming soon.
"Being able to include our own branding as a native part of the platform is incredible for us creators. The fact that Snapchat is partnering with creators to roll this out is another way to show they are investing in the creator community," Metzler explained.
For years Snap neglected creators who wanted to succeed on its platform, so they've taken their talents elsewhere. Now,  realising the value that creators have, it's trying to win over the community more actively. The move comes at a time when Facebook and Instagram have both been able to capitalise on their relationships with creators and influencers.
Snap has been motivated since it held its first Creators Summit in May. It was at the event that Shaun McBride, aka Shonduras, pitched the idea of the Storytellers program, launched on July 26.
Creator-made stickers and the Storytellers program aren't the only things Snapchat has been doing. It has also been promoting creator-made augmented reality lenses, as it makes a name for itself in AR experiences. The company has also been working with creators in Snapchat Discover.
Will Snapchat succeed? This remains to be seen. The above are good first steps.
---
You might also like
---
More from Snapchat
---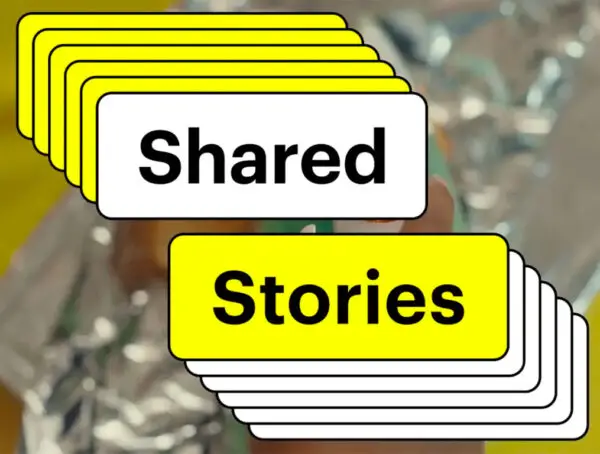 Snapchat shared stories will let users who have been added to custom stories invite their own friends to contribute. Custom Stories …