Clubhouse is all the rage. It's new, it's audio and it is extremely addictive. The hype is real.
Maybe you've seen the Instagram Stories with floating heads on a beige background with the caption, "I am addicted to Clubhouse!"
I'm here to confirm the FOMO is real, and the nickname Crackhouse is well deserved as this new social media platform is seeing impressive growth both from venture capitalists with a $1-billion valuation and a speculated 2-million active users.
Let's pause and let that sink in. New platform about nine months old with literally millions of users — which is also available for iOS only and requires an invitation to get in — who spend more time on this app than any other apps.
The hype is real.
Rather than pitching you why you need to join, let me share four incredible stories that happened to me that will make you want to join yourself.
1) Top Korean Actress, Jung Ryeo-won, Makes History
Welcome rooms are basically places where you introduce your friends who just came on Clubhouse.
When that friend happens to be one of the top actresses in the Korean entertainment industry, it gets her Wikipedia page updated with that self-proclaimed title of the celebrity to use this app.
Ms. Jung talked to about 70 fans and allowed each member to chat with her for more than 4 hours. Yes, 4+ hours!
Where else can you get access to celebrities like this? I'll wait (as you get on Clubhouse)…
2) Elon Musk Almost Crashes The App
At 10 p.m. Los Angeles time on the last day of January, Musk said he will be on Clubhouse to chat with the CEO of Robinhood, Vlad Tenev. He wanted to talk about Mars, Bitcoin and, Robinhood.
Each room can only hold 5,000 people, so even if you didn't get into the room, other rooms spun off that was, for lack of better words, live-streamed that interview to other people.
Because of that influx of users, the app was very unstable, often making other rooms impossible to be in because it kept kicking people out and disconnecting them.
Personal guess, but I would think tens of thousands of people gathered to listen to Elon Musk on the app — and maybe even hundred thousands more through people sharing Zoom links of that interview.
3) Networking Like You Wouldn't Believe
Within the first three weeks, my DMs coming from Clubhouse included interview opportunities, job offers, opportunity to chat with my favorite YouTube Creator in a private room and go on other people's podcasts.
Add all of the messages from Facebook, Instagram, Twitter, Snapchat, and LinkedIn…
Since Clubhouse doesn't allow DMs, often people will follow my Instagram to DM. I started with around 120 followers of my close friends. Now I'm at 550, all from people on Clubhouse who wanted to chat with me. Growth hacking!
4) Making New Friends — And Reconnecting With Old Friends
I was in a room with other Asian creatives, and it was my turn to speak. I introduced myself and then gave a nod to another creator that I've admired of a friend's company.
Though I haven't met this person, I knew all about her. After this creator heard me, I hear from two different people in that room, "Wait, you're Digital Marketing Tony?!"
Serendipitous moments like this happen a lot on Clubhouse where people recognize you from something. The world is so much smaller than you think.
Including running into your ex. Well, kinda… it's a long story but basically, someone accidentally came into a social room I created and didn't realize that she was talking to me. Hearing someone freak out about what she did and struggling to find the mute or leave quietly button has been my all-time awkward moment in Clubhouse.
I hope these four events show that it's at least worth giving Clubhouse a try. And if you do come in, please say hi to me in one of the rooms. I'm @sheckii on Clubhouse (and also Instagram and Twitter).
---
Tony Lee has worked in multiple award-winning ad agencies and is currently building an in-house agency at a publicly-traded company. He has led the social media strategy for brands like 20th Century Fox, Lionsgate, Nintendo, Outdoor Voices, Sam's Club, sweetgreen, WeTransfer and more for almost two decades. You can reach Tony on social media as @sheckii or find his podcast,
Welcome To Sheckiiville
.
You might also like
---
More from Clubhouse
---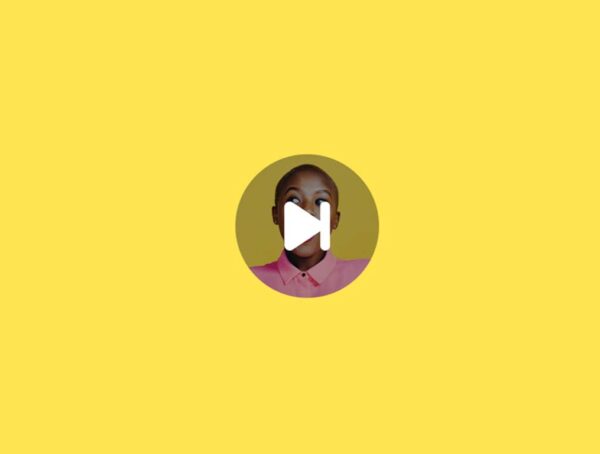 Clubhouse has announced the launch of a new 'Replays' feature on iOS and Android, letting creators download audio, and more.