Snapchat (or Snap) announced two major changes that affect the way it displays stories. These changes could leave publishers puzzled or even cause them to reconsider their presence on the platform. 
Why? Because Snapchat is bringing users' stories first. What does that mean? Until now, Snapchat placed your stories and local stories at the very top, followed by a Discover ribbon, and then your contacts' stories. This will now change, as Snapchat will place your friends' stories at the very top of the Stories tab. This means that you will have to scroll a lot to see what publishers have posted on Snapchat on their respective Discover page.
This is important, as a significant number of views on publishers' stories happen via the Stories tab. Although Discover has its dedicated section where users can find all related material, it is almost inevitable that this change could affect viewership on the platform.
Does this remind you of anything? Of course it does! Facebook does the same every now and then, re-prioritising the way and rank in which branded content appears on the platform – putting even more focus on stories from friends and family. The only problem is that Facebook has a proven track record of delivering clicks and viewership, while Snapchat's approach is still somewhat obscure.
The second change will be more interesting to advertisers. Snapchat is apparently tweaking the way users' stories play back on the platform. From now on, instead of jumping from one user story straight to the next one, you will have to add the stories you'd like to watch in a new feature, called Playlist. Snapchat will allow for an ad space – read "commercial break" – between each user story, hopefully creating an additional revenue stream.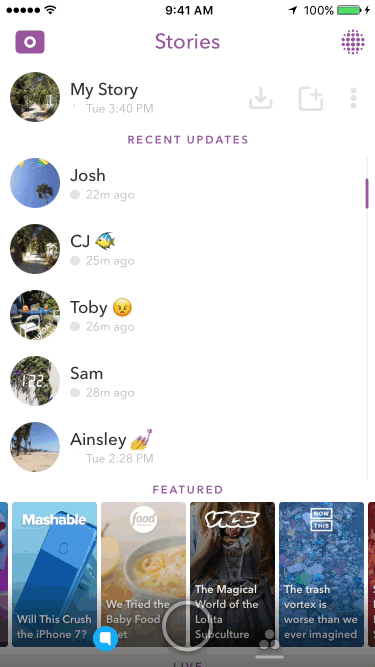 All changes have already started rolling out on Android, and will be available on both iOS and Android really soon.
---
You might also like
---
More from Snapchat
---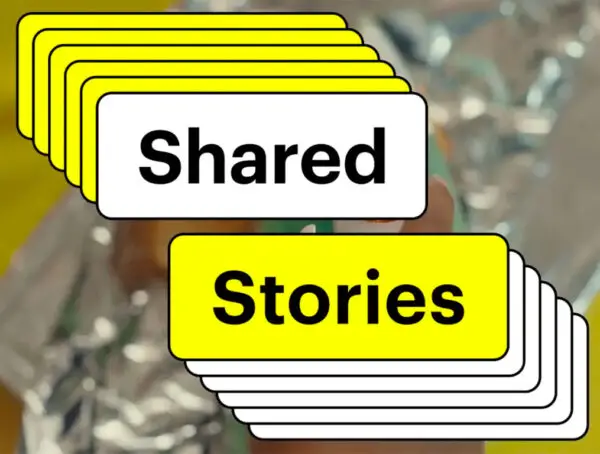 Snapchat shared stories will let users who have been added to custom stories invite their own friends to contribute. Custom Stories …