Facebook isn't done with Snapchat. After introducing "My Day" on Messenger, and Instagram Stories before that, Facebook is now rolling out an updated camera feature on WhatsApp. And yes, it looks A LOT like Snapchat.
I'm starting to wonder if Snapchat should have maybe tried to trademark its app concept and layouts. Or if not that, they probably should have accepted Facebook's offer to buy them out years ago. A few years down the line, Snapchat is doing good… So much so, that it is inspiring Facebook… a lot! But Facebook is also doing very well for itself. And so are all of its "satellite" apps.
After Instagram Stories and Messenger's "My Day," please welcome the new (Snapchat-like) WhatsApp camera. The new features let you add Emoji, add plain or coloured text, and draw on photos with your finger. And it looks A LOT like Snapchat, as you can see from the below screenshot taken by Matt Navarra: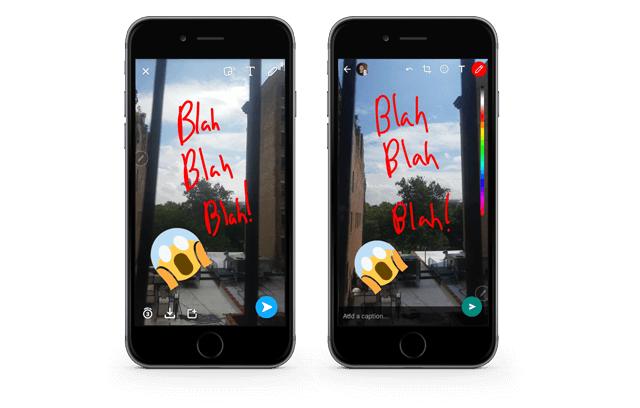 The new WhatsApp camera uses the open source Twemoji – also used by Twitter and Snapchat. But the similarities go way beyond just using the same Emoji. The way you can add captions, or draw on your pictures, is absolutely identical.
More New Camera Features
The update also brings a set of new cool features to the camera. You can now take better pictures in low-light environments and zoom in or out on pictures just by sliding your finger up or down. It is now also super easy to switch between the front and rear cameras of your phone, by double tapping on your screen.
For these, at least Facebook did not seem to be 100% inspired by Snapchat. Or was it?
Images credit: The Next Web / Matt Navarra
---
You might also like
---
More from WhatsApp
---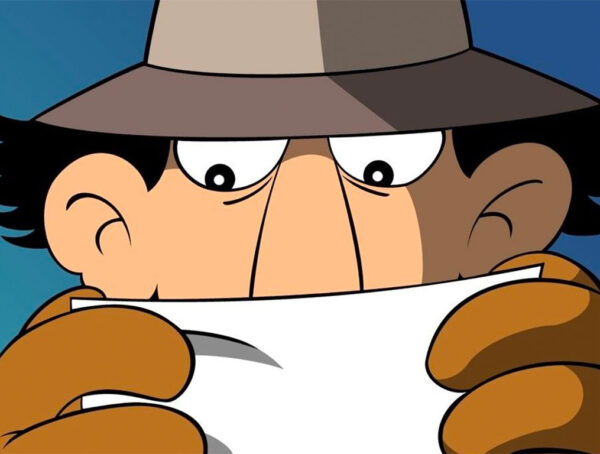 After launching disappearing messages last year, WhatsApp is now working on images that self-destruct when you leave a chat.