The holiday market will feature AR experiences from Coca-Cola, Hollister, Prime Video, Under Armour, Verizon, and Walmart.
Starting on Black Friday, Snapchat opened its first AR virtual Christmas market on its app, calling it "Snap Holiday Market," with the participation of six internationally recognized brands.
Coca-Cola, Hollister, Prime Video, Under Armour, Verizon, and Walmart will host custom AR immersive experiences where people can browse products and grab discount offers through each participating brand's public profile on Snapchat.
The event will see AR lenses facilitating the experience on the Snapchat profile of each participating brand and on the lens carousel on their home camera screen.
Users will can visit Santa Claus in the Coca-Cola market stand or AR room and take pictures with him while experiencing AR surprises.
Snapchat users can explore the brand's winter collection and make purchases through a microsite conveniently linked to the experience on the Hollister custom virtual retail space.
Amazon's space will allow users to subscribe to Prime Video directly within the AR experience, as well as enjoy several clips from "Thursday Night Football" and trailers for Amazon Originals such as "The Wheel of Time," "Fairfax," "Tampa Baes" and "I Know What You Did Last Summer" to watch the latest trailers.
Users will also be able to make purchases for Under Armour winter activewear products within its ice-covered AR stadium virtual space directly through the lens, as can users visiting the Verizon virtual space, which will create an AR treasure hunt for holiday deals.
Finally, Walmart will offer the possibility to explore its product catalog with a dedicated holiday gift guide at its AR store.
The event comes as Snapchat continues to expand its AR dominance in the social media space, with a current count of more than 6 billion AR lens plays daily.
In October, the tech company also launched Arcadia, a brand studio designed to help brands use AR on and off Snapchat and integrate the technology within their campaigns. Previously, the social platform also introduced the possibility for brands to build AR experiences focusing on e-commerce when it partnered with WPP.
"The holiday shopping season is a critical time for brands to engage with consumers, and augmented reality is the most personal, immersive, and effective way to do so," said Luke Kallis, VP of U.S. advertiser solutions at Snap in a statement. "It's incredibly exciting to see brands lean into our AR platform at this important time of year."
Aside from the virtual Christmas market, Snap is also expanding its on-platform AR experiences, with AR try-ons and e-commerce lenses for the holiday shopping season in collaboration with fashion and beauty brands such as American Eagle, Fendi, Dior, NYX Cosmetics, Shein, and Tory Burch.
To help users discover the AR new experiences, Snapchat will be running ads between Thanksgiving and New Year's. In addition, on December 6, a new out-of-home Snap campaign will encourage users in New York City to open the app and "scan to shop" various QR codes.
---
You might also like
---
More from Snapchat
---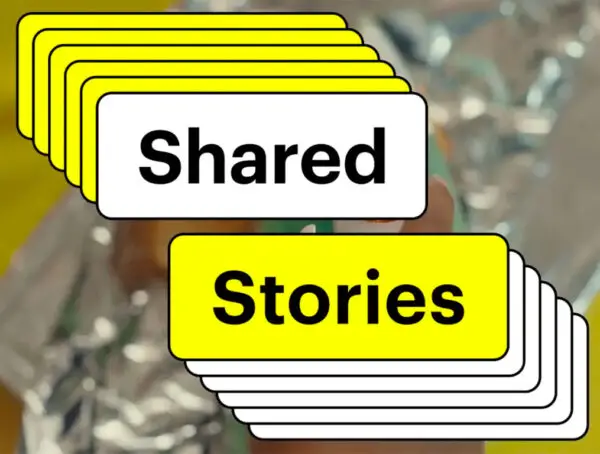 Snapchat shared stories will let users who have been added to custom stories invite their own friends to contribute. Custom Stories …