Snapchat has launched the Snap Accelerate program to help growth-stage, mobile startups to kickstart and scale their business on the platform.
Having a presence on Snapchat is free, but if you want to do more to increase your presence on the platform by paid means, there is a lack of cheap options. Even with the recent launch of self-serve ad options, advertising on Snapchat is definitely not something you consider if you don't have a big budget. This leaves many businesses out in cold – not being able to take advantage of the platform to scale their business. Especially startups.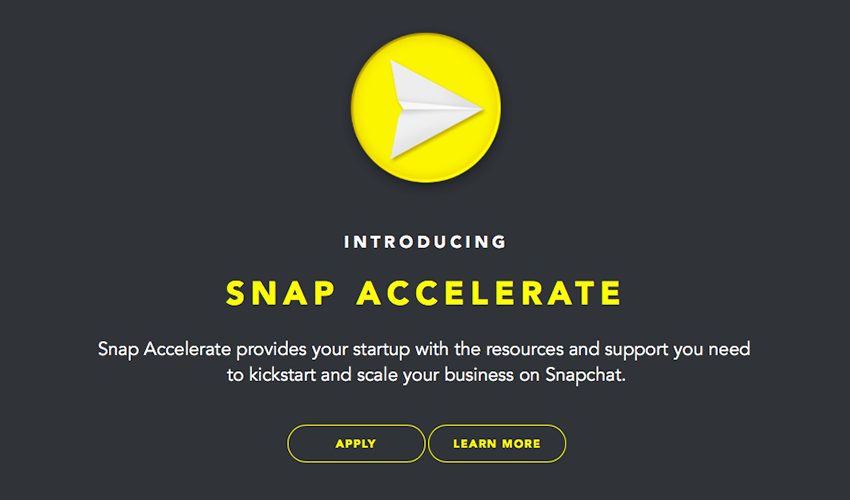 In a move that is meant to entice startups to get on its platform, Snap is launching Snap Accelerate, "an ideal program for growth-stage, mobile startups with an expertise in the digital space." It is a program that gives startups resources and support to get things going and to scale their business on Snapchat. For example,
1. Startups with performance-based, direct-response marketing strategies
2. Consumer-focused mobile apps in the user acquisition stage
3. Mobile commerce, entertainment, and gaming companies
The program offers startups three partner tiers, all of which need to be applied for (they are only available to a "select number of startups"), and all of which have different benefits for those that are allowed in.
The "kickstart" tier begins with a value of up to $20k, and startups receive,
– Media coupons ($10k)
– Creative services credits ($1k)
– A Branded filter over company HQ: Free for 3 months
– Early access to select Snap ad products and tools
– Access to Snap's Marketing API
Next is the "Sprint" tier, offering a value of up to $50k and offering pretty much the same things, but startups in this tier get a branded filter over their company's HQ free for 6 months instead of 3. They also receive media coupons worth $20k, and creative services credits of $5k. Finally, they also secure invitations to Snap education events, and priority business and technical support.
Last but not least, there is the "Scale" tier, offering a value of up to $100k. Startups in this tier get the same as those in other tiers, but get $50k worth of media coupons and $15k creative media services. Also, the branded filter over their HQ is 12 months for free. They also get invitations to Snap education events, as in the second tier, but they get invites to private networking events as well.
Any interested companies can apply here, but be warned: Only a small group of startups will be considered for now.
---
You might also like
---
More from Snapchat
---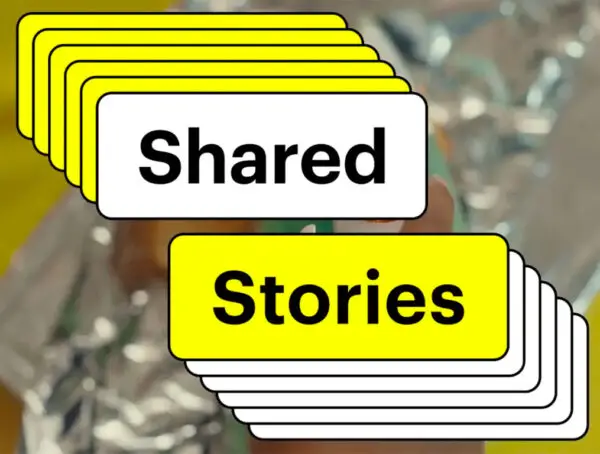 Snapchat shared stories will let users who have been added to custom stories invite their own friends to contribute. Custom Stories …