Pinterest is releasing a new AR Lens that lets users see how furniture would look in their homes before buying it.
Pinterest has introduced a new Try On that leverages AR technology to help users with their Home Decor shopping. The technology will offer Pinners a new way to shop for the home decor inspiration they find on the platform.
Through the Pinterest Lens camera, Pinners can place items that are on sale at select US retailers in their homes.
The new Try On for Home Decor AR Lens helps Pinners "visualize new products in their space and move seamlessly from inspiration to realization right from their phone."
According to the platform, people refer to Pinterest in the early phase of their shopping experience to find inspiration and search for the right product to buy. During this process, Try On for Home Decor will help shoppers make better evaluations and try before they buy.
The AR tool is powered by Lens and follows the launches of Try On for lipstick and eyeshadow. Pinterest will be launching the new virtual experience across more than 80,000 shoppable Pins – many more compared to the 14,000 shoppable Pins that the tool is currently available for the beauty experience.
Pinterest's test results with AR-powered, try-on technology demonstrates that Pinners are 5x more likely to purchase from Try On-enabled Pins than standard Pins. In addition, lens camera searches specifically increased year-over-year by 126%, and try-on for Beauty usage by Gen Z and Millenials has risen by 28% and 33% respectively.
In the announcement, Joan King, SVP, eCommerce & International Operations for Crate & Barrel and CB2, stated: "We understand that the path to purchase is not always linear, especially when it comes to furniture. Pinterest's Try On For Home Décor tool is one of many examples of how our brands are exploring innovative solutions to make this journey as intuitive as possible by bridging the gap between virtual commerce and reality."
Commenting on the purchasing behavior changes since the pandemic, Jeremy King, SVP of Engineering at Pinterest, stated that "millions of people now expect virtual and mobile options to try before they buy, see personalized recommendations, and gather information as part of their decision-making process. These behaviors are happening across Pinterest every day, which is why we're continuing to advance technologies like AR Try On and make Pinterest a full-funnel shopping destination that takes people from inspiration to purchase anywhere in the app."
Try-On For Home Decor is currently rolling out in the US on iOS and Android apps and will be available globally in the future.
---
You might also like
---
More from Pinterest
---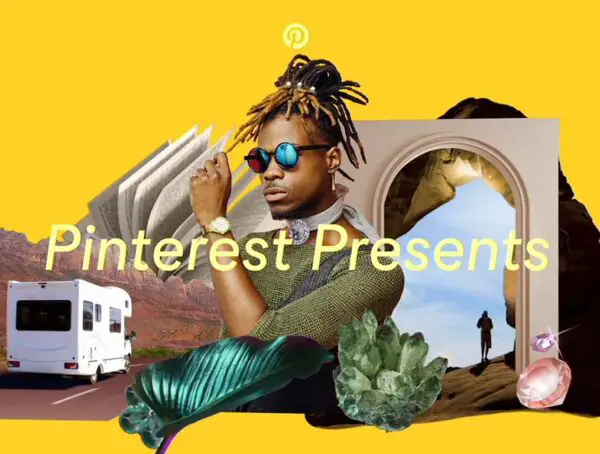 On March 10th, marketers and executives will gather to hear Pinterest's updates on its work across shopping, creators, trends, and …