Pinterest is updating skin tone ranges in its inclusive beauty results search feature, and opening its AR Try on feature to new brands.
With millions of people around the world searching for beauty inspiration, every month, on Pinterest, the beauty category has become one of the largest on the platform. As beauty searches rise across the globe, and Pinterest becomes "more shoppable with a growing set of diverse content," the platform has announced several updates to its skin tone ranges and the addition of new brands to virtually shop and try on lipsticks through AR Try on.
Pinterest's inclusive beauty results search feature – skin tone ranges – is now available not only in the U.S. but also in the UK, Canada, Ireland, Australia, and New Zealand. The feature's design has now been improved to bring up options from search results, and the quality of the technology has also improved.
Furthermore, the number of beauty and fashion Pins where a skin tone can be identified has now quadrupled. Pinterest's skin tone signal is now three times as likely to detect multiple skin tone ranges in its top search results, compared to the previous technology.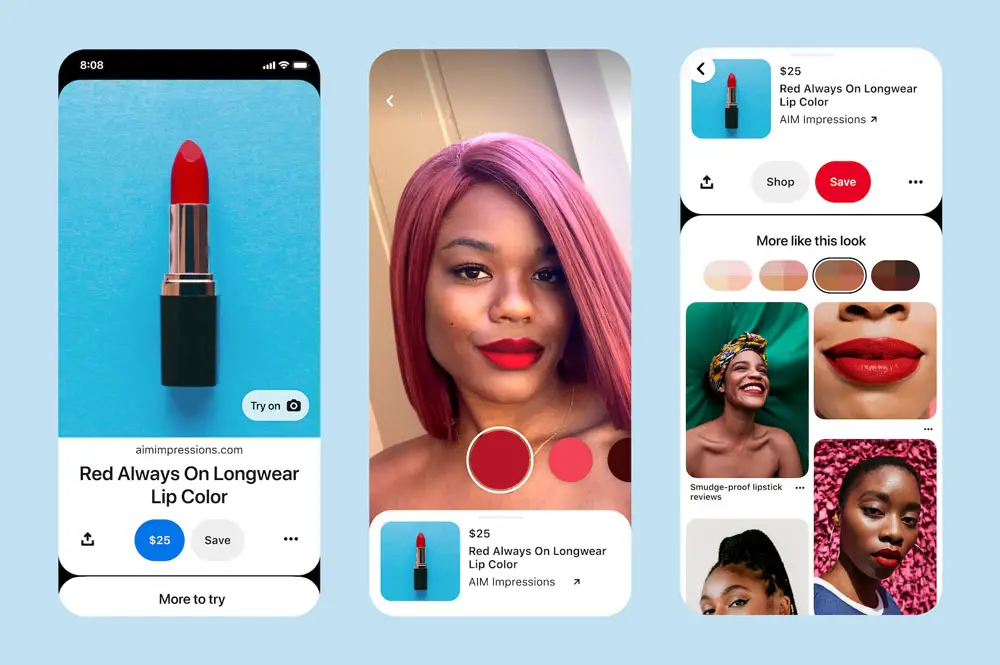 Pinterest's augmented reality technology allows for customization through skin tone ranges, and this is unique. The virtual lipstick Try on experience features over 10,000 shoppable shades that are discoverable across 48 million beauty Pins. They include products from many brands but NARS, Cle de Peau, and Thrive Causemetics were recently added as well.
As Pinterest explains in the announcement, "the easier it is to try on, the more people are likely to buy, as Pinners come to Pinterest early in their shopping journey. Since augmented reality technology launched in January, Pinners try on an average of six lipstick shades and are 5x more likely to show purchase intent on Try on-enabled Pins than standard Pins."
The updates make Pinterest a more inclusive place for different people to discover and shop for beauty ideas that really represent them.
---
Featured image: L'OREAL Paris
You might also like
---
More from Pinterest
---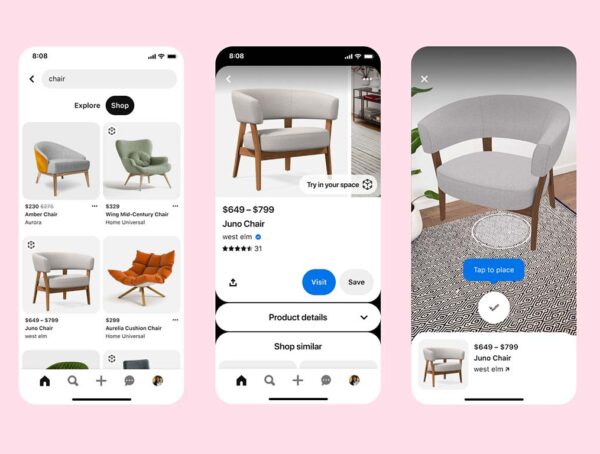 Pinterest is releasing a new AR Lens that lets users see how furniture would look in their homes before buying …