Norway is introducing a law requiring influencers and advertisers to disclose when their images have been altered.
In an effort to combat unrealistic beauty standards and the mental health repercussions they have on younger audiences, the Norwegian government is making it illegal for influencers and advertisers to post retouched images without them being appropriately labeled as such.
The new regulation was brought to Parliament by Norway's Ministry of Children and Family Affairs and was made law a few days ago. The decision as to when it will actually come into effect now rests in the hands of the king of Norway.
The law affects influencers and advertisers as well as publishers who earn money from content that has been altered by retouching a subject's body size, shape, or skin tone, with filters or with post-editing. Some groups in favor of the regulations are also suggesting that the law should affect all social media posting. According to Norwegian daily newspaper Verdens Gang, a number of influencers in Norway are pushing for the regulation to be applied to all retouched photos.
Images that have been retouched will be legally required to disclose a government-designed label to alert viewers. Those who will fail to appropriately label their retouched promotional content can face fines and even imprisonment.
In the proposed amendments to the country's 2009 Marketing Act, the ministry said: "The measure will hopefully make a useful and significant contribution to curbing the negative impact that such advertising has, especially on children and young people."
Concerns around mental health issues caused by unrealistic beauty standards promulgated on social media platforms have been a topic of debate for quite some time.
In 2017, we saw Getty Images banning retouched models from its database, France legislating against undisclosed retouching in promotional materials, and the UK Royal Society for Public Health issuing a report about how detrimental Instagram is for the mental health of young people.
According to a recent UK Parliament study, over a third of adults feel anxious or depressed about their body image, and 44% of them wish to see greater diversity in mainstream media.
The Mental Health Foundation recently reported that 40% of LGBTQ+ adults are ashamed of their body image and 80% of disabled people's mental wellbeing is directly impacted by their body image according to a survey conducted by Trailblazers.
---
You might also like
---
More from Lifestyle
---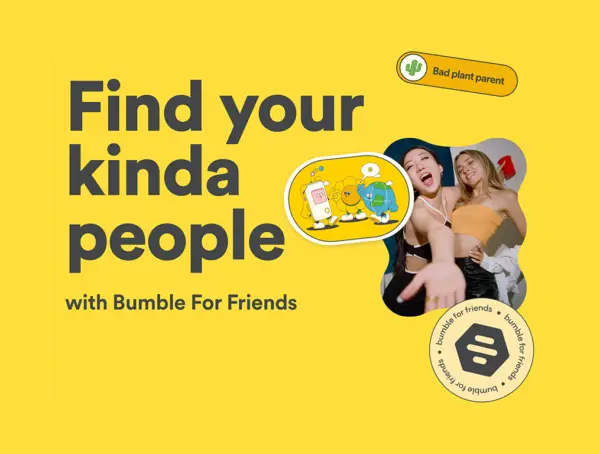 Dating app Bumble said it is testing a separate app, Bumble for Friends (BFF) in select markets to help users …