It's 2016, Facebook's revenue model has become a well-oiled machine. In order to generate income, the company is cutting down on Pages' organic reach, to encourage marketers to use ads. While we may question this "get them hooked, then make them pay for it" scheme, the truth is, it works. Big time.
In Q3 of 2015 Facebook Ads racked up a whopping $4,5 billion in revenue – up 27% from Q1 of the same year.
Our feeds are now peppered with ads, and this will not stop anytime soon as latest figures from Nanigans show. In fact, their popularity is soaring. From e-commerce, to gaming, to internet and mobile companies, Nanigans manages $600 million in yearly ad spend, so it knows a thing or two about Facebook advertising. Here are the findings:
Facebook Ads Return Grows Massively
Ad budgets have risen 11%, and this shouldn't come as a surprise. Return on ad spend between Q3 and Q4 2015 has also risen a staggering 87%! Even social media marketing skeptics can appreciate the strength of this figure.
If you like our stories, there is an easy way to stay updated:
Follow @wersm
Additionally, people who click on Facebook ads also purchase more often (68% to be exact), and the size of their shopping cart is bigger: +49% in average order value. Green lights all around!
Video Ads Continue Their Surge
Marketers are investing in video content, and again the numbers will raise eyebrows. Compared to the previous quarter, video ad spend in the US rose 41% in total, and 44% on mobile. It's also interesting to see that video ads are surging twice as fast in EMEA and APAC: 86% and 94%, respectively.
Is video more popular outside of the US, or are EMEA and APAC marketers simply catching up? That's a debate for another time.
Dynamic And Carousel Ads Adoption Are Skyrocketing.
Nanigans' clients jumped onto dynamic ads in Q4, with a 210% rise in usage compared to Q3. Likewise, ad spend for carousel ads kept on growing with a 34% increase over the same period. This just goes to show, that Facebook was right to bet on this ad type.
If you like our stories, there is an easy way to stay updated:
Follow @wersm
CTR Passes The 1% Mark For The First Time
While CTR varies between industry, globally it increased by 17% and is now higher than 1% – an average of 1.12%. That's great news for marketers, despite the sheer volume of ads being served everyday, users are increasingly interacting with them, which also testify that marketers are getting the hang of Facebook advertising with much more accurate targeting.
Are These Global Trends?
No, they're not. Some figures are even going down.
To give a good understanding of the situation, Nanigans sliced up the world into three regions, representing tens of million of dollars in Facebook ad spend. As you can see, all is not that great as far as EMEA's CPC and APAC's CTR are concerned.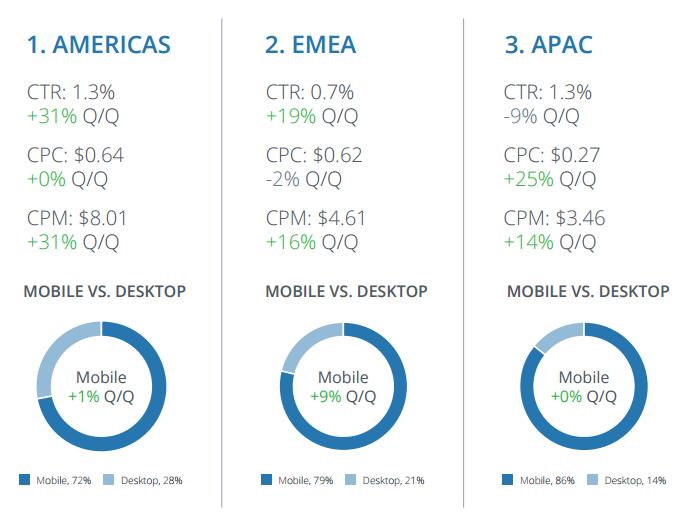 Facebook will probably release new ad formats over the course of 2016, but as we have said before, if you're not advertising on Facebook, the likelihood of your competitors doing so, is high! So, no reason not to anymore!
If you like our stories, there is an easy way to stay updated:
Follow @wersm
The full report is accessible here.
---
You might also like
---
More from Experts Talk
---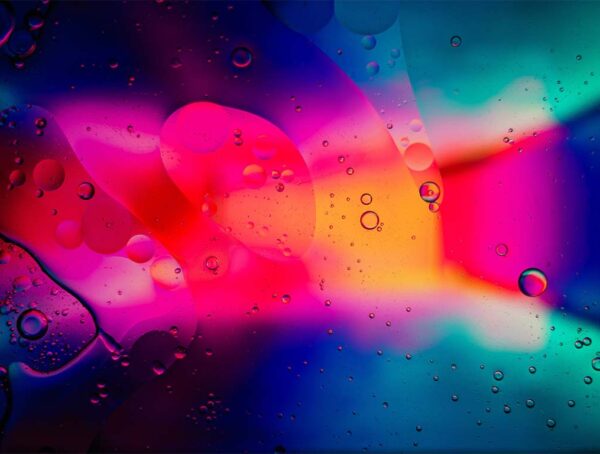 In this month's experiment, we set out to find out whether adding custom alt text on Instagram posts improves reach.