Microsoft is announcing the ability to do a lot more with your voice on Outlook mobile than just search for things like events, emails, and files.
After recently introducing Play My Emails in Outlook for iOS and Android and Search in Outlook mobile, Microsoft is now expanding on what you can do on the app, with your voice.
Apart from asking Cortana to help you find out what's new in your inbox, reply to emails, schedule meetings, or search, you will soon be able to start new messages, schedule events, and even call a colleague –  using natural language and simple commands.
The new voice commands rolling out in early October in Outlook mobile use intelligent technology, AI, and voice services to act as shortcuts to many things you do on Outlook daily.
If you want to compose an email using your voice, all you have to do is tap on the mic in the keyword search bot and tell Outlook to send an email to a specific person. You could say something like, "Email Jim that I will be late." Outlook will open a New Message, add Jim's email address, and Subject of a Quick note and an email body that says, "I will be late."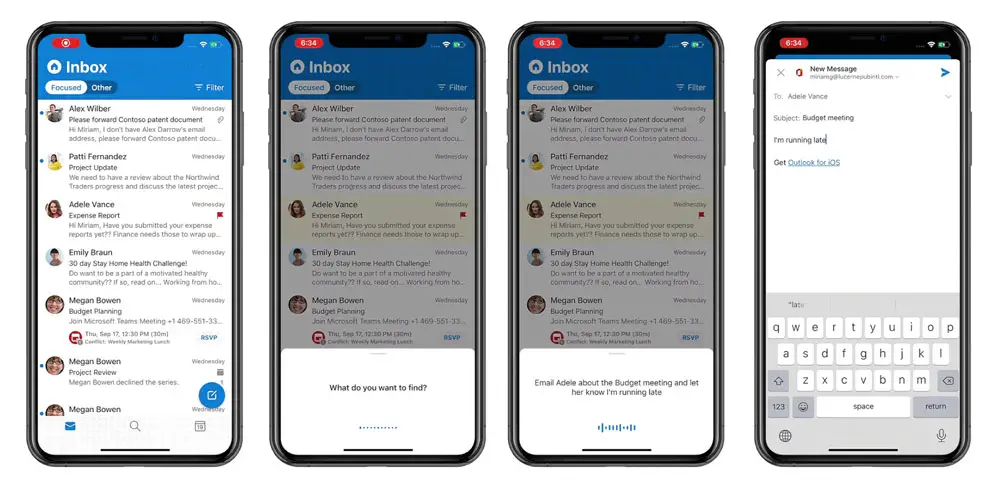 Outlook will be able to distinguish which contacts are relevant to the email you want to send, even if there are quite a few people with the same name in your contacts or company directory. As Eugenie Burrage, a Product Marketer at Microsoft, explains,
"Based on the Microsoft Graph, the service connections disambiguate people with the same name and populates email addresses those that are in context and closest to you."
If you want to schedule a meeting with someone, all you have to do is say, "Schedule a meeting about the office event with Jim".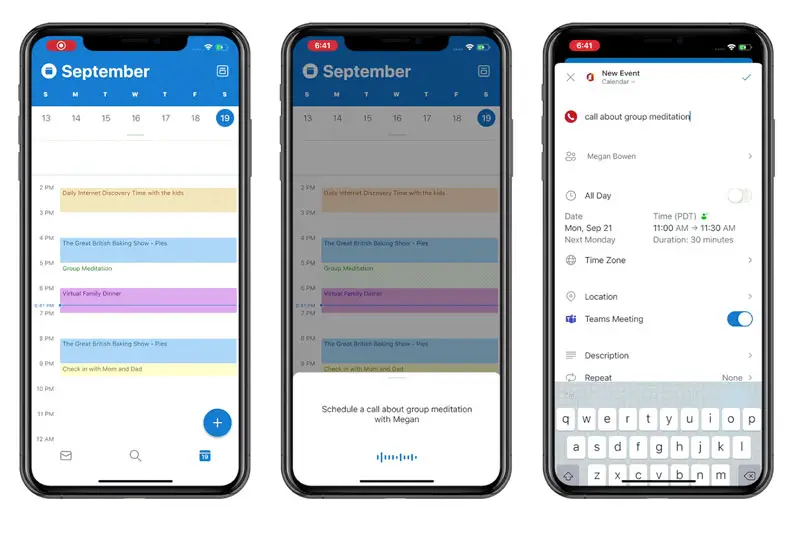 Adding context for the meeting lets Outlook know to populate the event title with "Office Event." If you don't provide any more context, Outlook will simply use Quick Sync or Sync with your contact name and pick the next available time slot for both, to meet.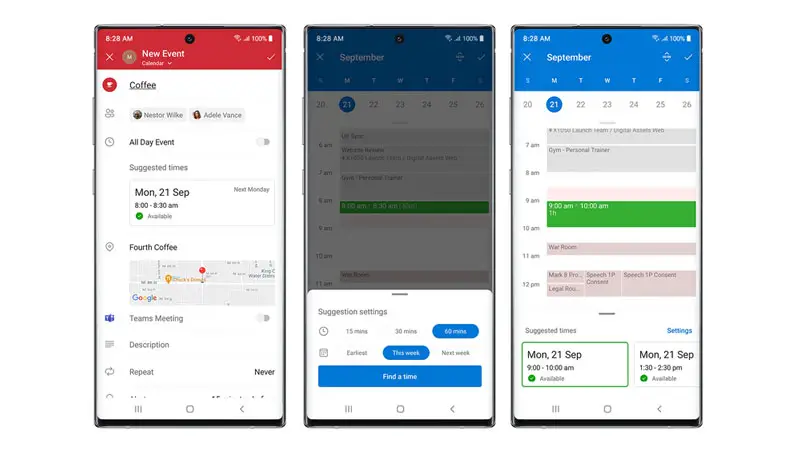 Outlook for iOS and Android will also soon get a new feature that will help you find times for meetings that work for everyone. Outlook will look for the next 30-minute timeslot when each participant is available, but you can customize your preferences easily.
Finally, you will soon be able to call someone directly from Outlook, just using your voice. The new feature uses AI and the Microsoft Graph to find the right person and give you a few options to connect with them.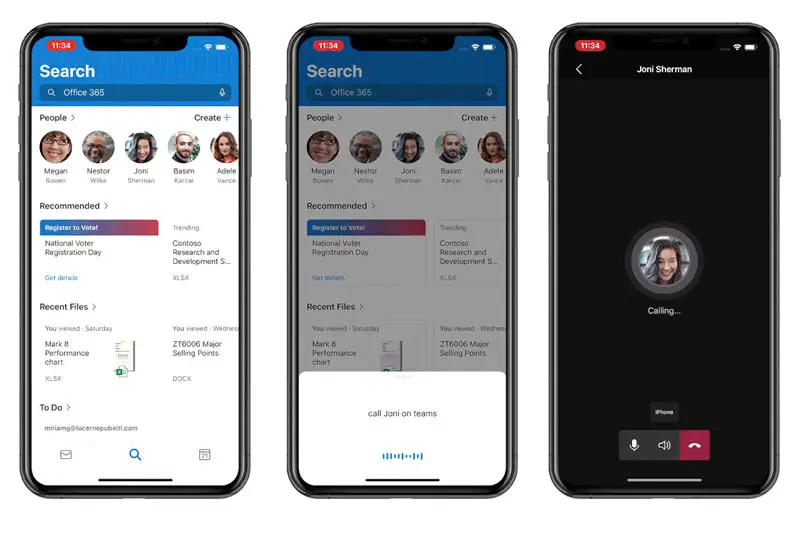 You will, for example, be able to start a call by saying "Call Jim" and then choose whether you want to call him via phone or Microsoft Teams. You can, of course, just say "Call Jim on Teams" and that's it.
You will need to have the Teams app to use this feature, of course.
---
You might also like
---
More from Other Platforms
---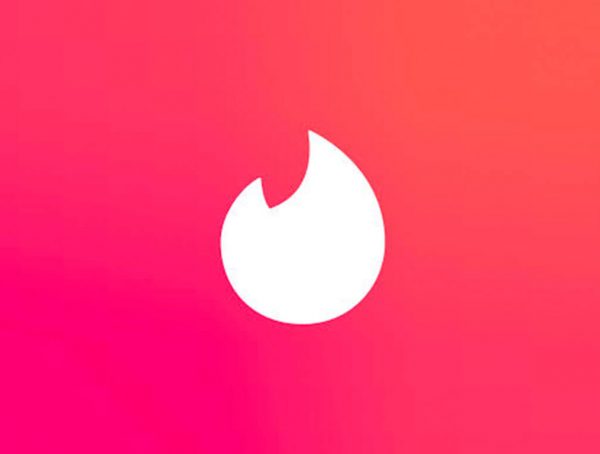 Tinder says it will remove social profiles from bios as part of its updated community guidelines to keep the dating …