Meta expects to launch generative AI tools to help advertisers create ads that maximize audience fit.
The announcement was made by Meta's CTO Andrew Bosworth, during an interview with Nikkei Asia.
"[I] expect we'll start seeing some of them [commercialization of the tech] this year. We just created a new team, the generative AI team, a couple of months ago; they are very busy. It's probably the area that I'm spending the most time [in], as well as Mark Zuckerberg and [Chief Product Officer] Chris Cox," Bosworth told the publication.
Back in February, CEO Mark Zuckerberg announced a new team whose focus would be on AI tools under the leadership of CPO Chris Cox. The first steps were to experiment with AI-powered chat on WhatsApp and Messenger along with filters for Instagram. Surprisingly, this was the first AI-related announcement coming from Meta.
The company previously chose to focus its efforts on the Metaverse, but things did not pan out as expected. But a report from TechCrunch explains that Meta could now be pushing on the idea of creating virtual worlds through generative AI. Bosworth told Nikkei that large language models (LLMs) — like OpenAI's GPT-4 and Google's PaLM — will help with 3D model creation as you'll just have to describe them.
"So previously, if I wanted to create a 3D world, I needed to learn a lot of computer graphics and programming. In the future, you might be able to just describe the world you want to create and have the large language model generate that world for you. And so it makes things like content creation much more accessible to more people," he said.
In any case, it seems like Meta is now working to catch up on the AI trend and develop tools that will not only help the company fulfil its objectives of building the Metaverse but while helping generate more advertising revenue in the short term.
---
You might also like
---
More from AI
---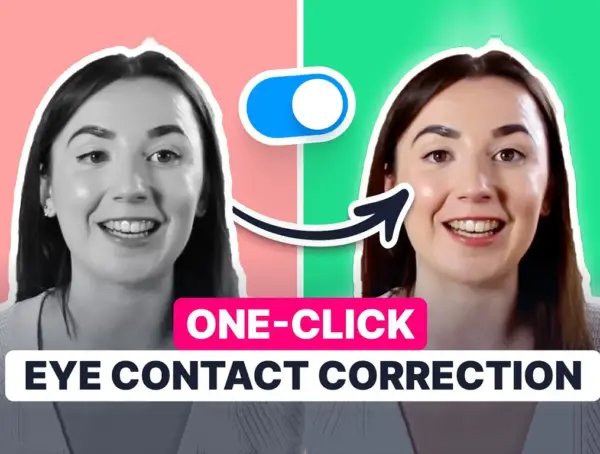 How many times have you struggled to keep eye contact with a camera when filming a video and reading off …