Perplexity AI, An AI-powered search engine, recently raised $26 million to rival Google and launch its iOS search app.
Perplexity AI, which bills itself as a "conversational search engine," closed a Series A funding round led by New Enterprise Associates with participation from Databricks Ventures and angel investors including former GitHub CEO Nat Friedman and Meta chief scientist Yann LeCun, according to TechCrunch.
With 10 million monthly visits, Perplexity AI is still far from the estimated 89 billion visits Google receives every month. But experts are betting on Perplexity's advanced AI power.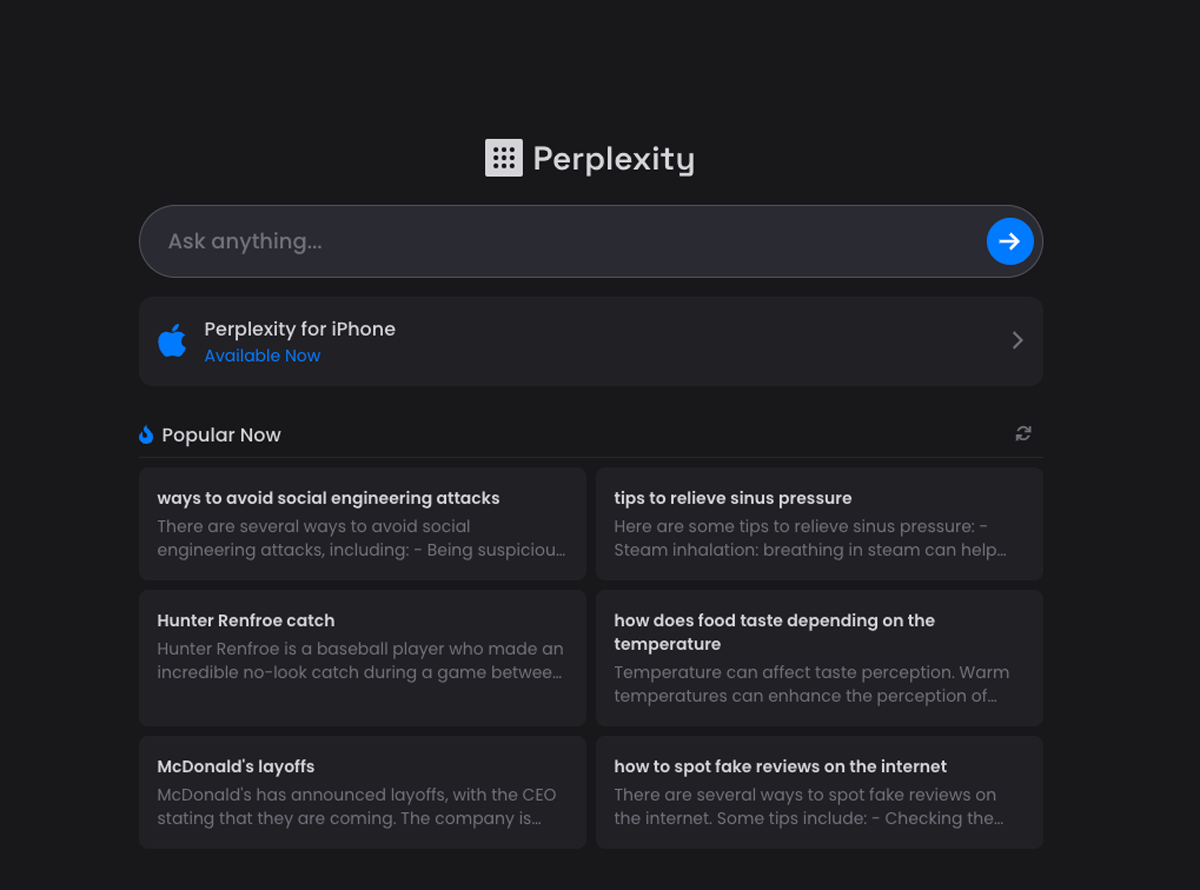 Unlike other search engines, Perplexity AI-powered search offers a chatbot-like interface where users can ask questions in natural language. The AI search engine responds by citing sites and sources from around the web and allows for users to ask follow-up questions to further refine the results.
"We've built a first-of-its-kind conversational answer engine that's grounded in providing accurate and relevant information through citations," Aravind Srinivas, one fo the co-founders alongside Denis Yarats, Johnny Ho, and Andy Konwinski, explained in a press release. "When people search online for answers to their questions, they're presented with endless lists of links that can be manipulated by advertisers and search engine optimization. Individuals are then tasked with sifting through those websites and distilling the information, much of which may not be accurate in the first place. With Perplexity AI, we aspire to fix all of that."
Perplexity AI is also moving faster than others by launching its own iOS app that introduces features like user sign-in for personalization, persistent search history, and social sharing.
Srinivas says that the funds from the Series A will be put toward Perplexity's growth and expansion plans, including "optimizing the application's knowledge database."
"This is a first step in our mission of building the world's most transparent information service and maximizing the knowledge and productivity of the average consumer," he added.
---
You might also like
---
More from AI
---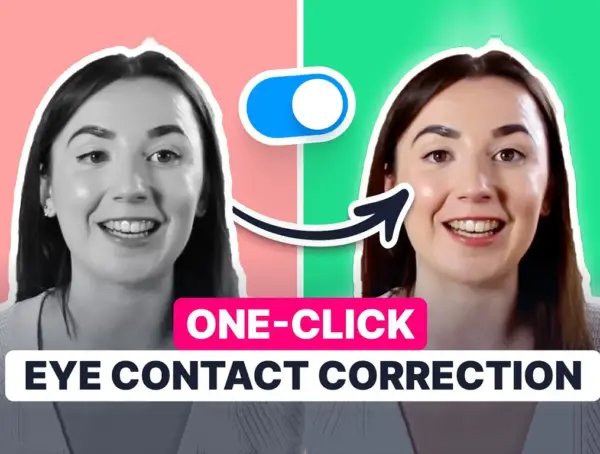 How many times have you struggled to keep eye contact with a camera when filming a video and reading off …