After bringing Insights to its Premium members last year, LinkedIn is now expanding it with a new feature – peer benchmarking – giving Premium members more access to comparative company information. 
Keeping up with competitive and industry trends can be very hard for busy professionals. To make it easier for them, LinkedIn added Premium Insights last year. The feature allows them access to information about companies, like growth for example, and hiring trends by function. Insights is now being expanded with a new "peer benchmarking" feature, that allows Premium users to compare their company, or other companies they are interested in, "to industry peers to better understand their competitive standing and trends over time."
Peer benchmarking is available to Premium Business, Sales Navigator, and Talent Solutions subscriptions, and users can find three key insights on Company Pages:
1. Total employee count: Premium members can use this insight to understand and identify talent trends by comparing company employee growth to that of its peers. Trends can be viewed over a six, 12, or 24 month period.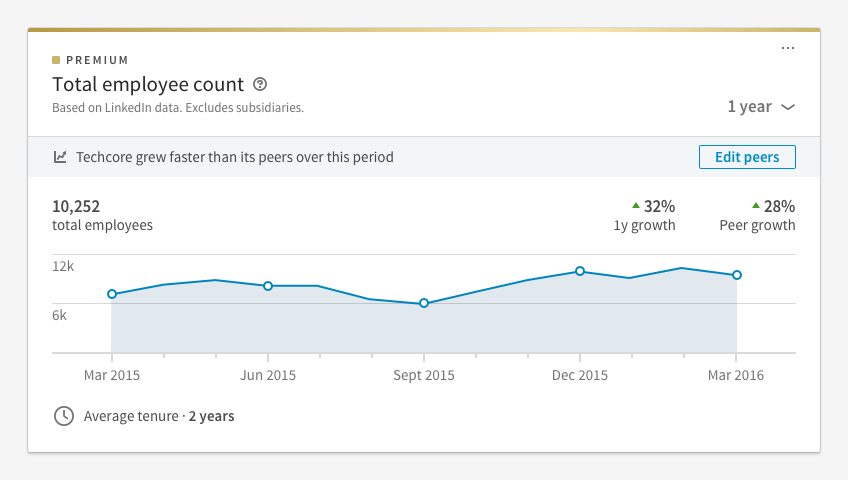 2. Employee distribution and headcount growth by function: Premium members can see the functions that are growing the fastest across different companies that occupy a similar space. This way, they can better understand the stage of growth they are in.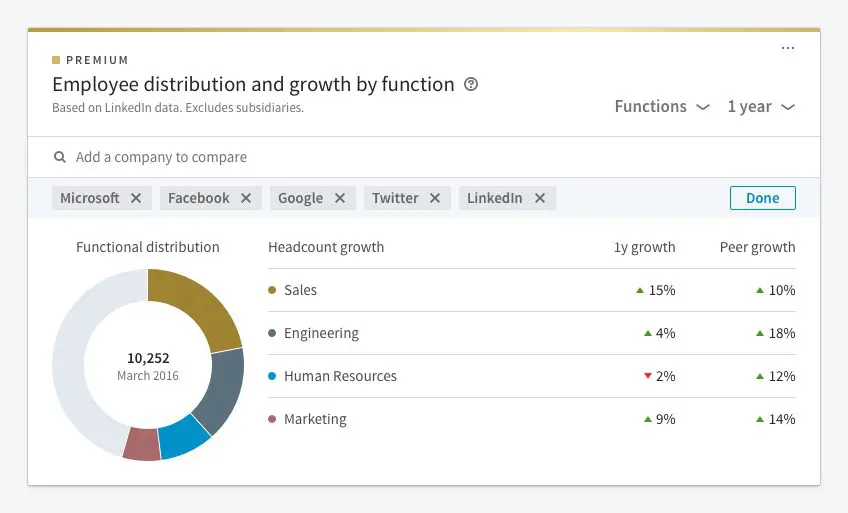 3. Total job openings: This insight gives an inside look at the growth plans of companies, showing Premium members an inside look the number of job openings in particular company compared to its peers across functions.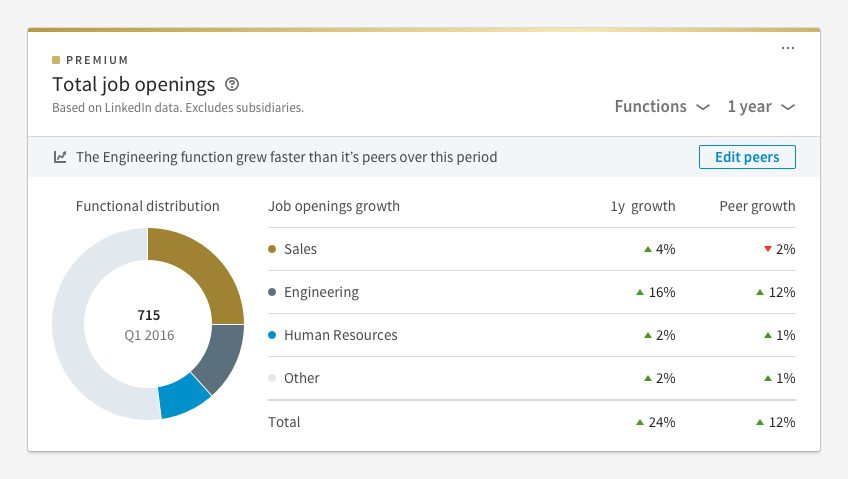 Members also have access to other insights like hires at the senior management level and notable alumni, but also networking tools like InMail, LinkedIn ProFinder, LinkedIn Salary, and LinkedIn Learning.
Peer benchmarking is rolling out on desktop and will follow on mobile soon.
---
You might also like
---
More from LinkedIn
---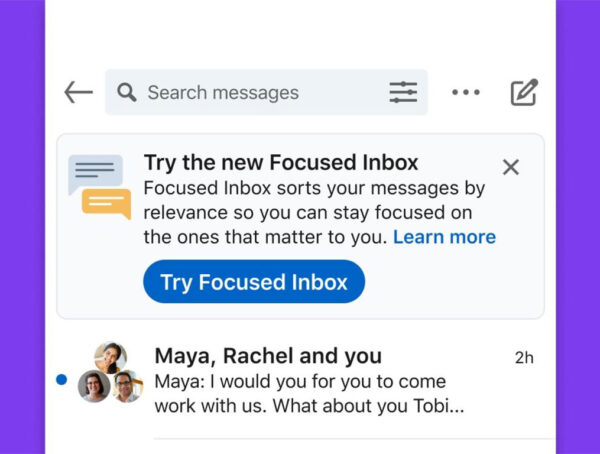 With Focused Inbox, LinkedIn wants to help you engage in the conversations that matter most. LinkedIn is rolling out a new …