LinkedIn Lite will be sunset in March, as global internet connectivity increases and the platform struggles to add tools to the 3MB version.
LinkedIn recently announced its plans to retire LinkedIn Lite, the lighter version of the app launched back in 2017 to leverage access for users in regions with low connectivity and low bandwidth like India.
Fast-forward five years later, and the world's internet connectivity is greatly improved. As a result, users in certain countries (like India) have started using the full version of the app more  – with the number of users jumping from 60M to 85M since 2019 – increasing at 4x the global average.
The 3MB "Lite" version of the platform shares all of the basic features in the main app, but loads much faster and consumes less data. What it doesn't have in common with the main app, however, is more advanced features such as dark mode, the full suite of messaging and video tools, full profile display features, Creator Mode, and more. This also explains why users prefer to switch to the main app.
As the platform struggles to keep the Lite version up to speed with the latest additions to the platform, LinkedIn retireD the app from the Android app store on January 27. The app will be entirely deactivated on March 15, 2022.
In October last year, the platform has had to develop a new version of the app for China, where regulatory restrictions became too limiting for the platform to exist in the region as it is. Since then, professionals in China use their dedicated version of the social media platform called "InJobs."
According to LinkedIn's announcement, users on the Lite app will be transitioned over to the full LinkedIn experience over the next few weeks.
---
You might also like
---
More from LinkedIn
---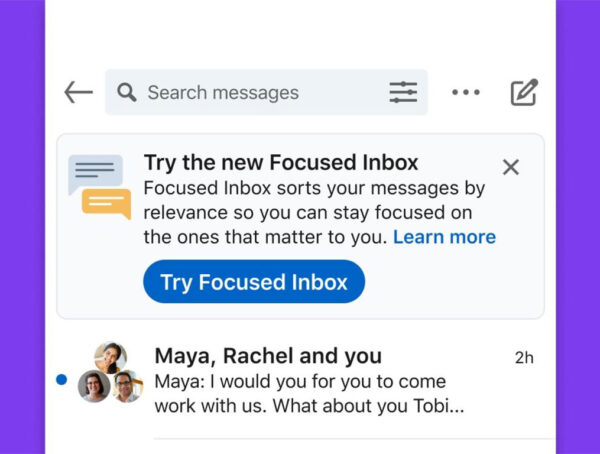 With Focused Inbox, LinkedIn wants to help you engage in the conversations that matter most. LinkedIn is rolling out a new …