LinkedIn has announced the Insights and Research feature, a new centralised hub to help marketers enhance their social media marketing strategies with LinkedIn insights.
With over 645 million members and 30 million businesses on its platform, LinkedIn is an ideal destination for professionals to network and a great source of insight about people, the industries they work in, and more. With all that data, it can be difficult to get the most value, so LinkedIn has now announced a new Insights and Research hub, a new feature that helps marketers "enhance their social media marketing strategies with LinkedIn insights — including data on the audiences, industries and advertising landscape on LinkedIn."
Through Insights and Research, marketers will now have access to a range of insights – i.e. "topics resonating most with specific audiences, trends in various verticals, and LinkedIn advertising best practices."
In an announcement last week, Jennifer Brett, LinkedIn's Head of North American Insights for Marketing Solutions, explains the three categories of information that the new feature offers marketers.
People Insights
Here, marketers can find out more about audiences on LinkedIn at an aggregate level. For example, they can answer questions about who they are, where they're from, what they engage with. They can then leverage these insights to inform their targeting and campaign strategies and help drive more effective reach and engagement.
The section includes:
Insights into top audiences on LinkedIn, including their location, skills, and the influencers they follow, which you can filter by various professional cohorts (C-suite, small business owners, IT decision makers, etc.)
Topics resonating most with specific audiences, such as venture capital, cloud computing and many more
Content that members are engaging most with on the platform
Industry Insights
Here, marketers can find key insights, trends and research on the marketing landscape today, including vertical specific insights. These can help inform and develop any marketing strategy.
This section includes:
Ample data pertaining to an assortment of verticals such as financial services, tech, and healthcare
High-level B2B marketing trends, including contrarian ideas to set your business apart from competitors
Studies on thought leadership and its demonstrable impact on various audiences and buyer stages
Advertising Insights
Here, marketers can find information to help them fully understand the LinkedIn advertising landscape from every angle so you can measure and maximize your marketing impact.
This section includes:
Guidance on sophisticated performance measurement so you can better match your ad strategy with core business objectives
Exploration of branding techniques, tactics and measurement on the platform
Research and advice on aligning your sales and marketing departments to develop a cohesive approach on LinkedIn
You can access the new Insights and Research hub here.
---
More from LinkedIn
---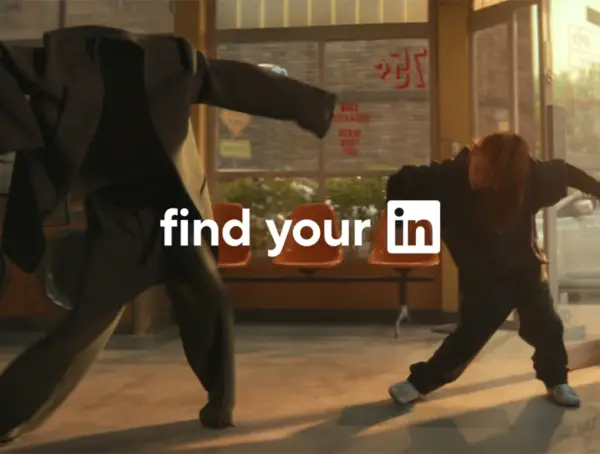 'Find your In,' LinkedIn's latest advertising campaign, created by Droga5, invites everyone to find their ideal career pathway. The campaign takes …